Turtles paddle in their thousands to Raine Island
Female green turtles swim from Indonesia, Papua New Guinea, the Torres Strait and west Pacific to one tiny island to lay their eggs.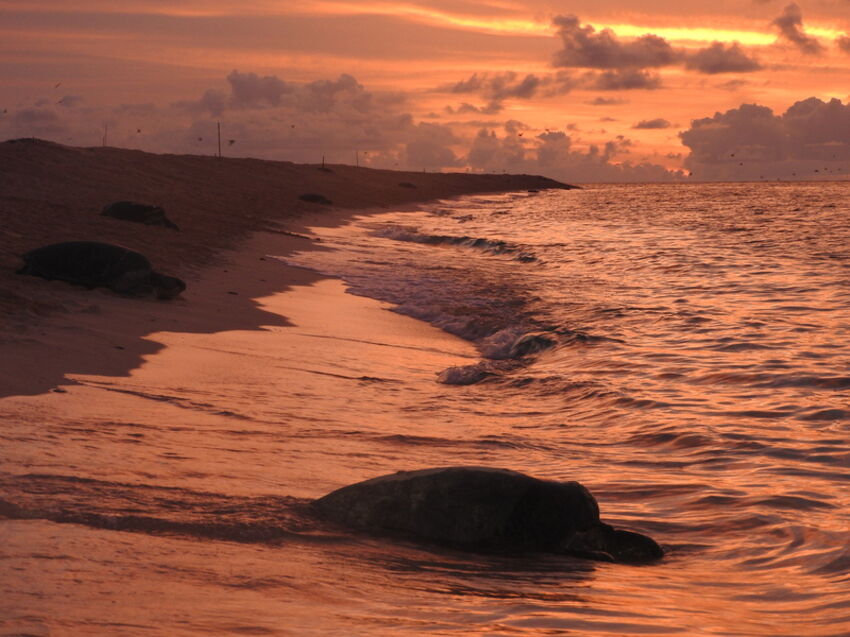 ---
Researchers have shared stunning images of green turtles nesting in tropical north Queensland.
The Raine Island Recovery Project team were kept busy this month tagging more than 1200 turtles during their 13-day trip.
---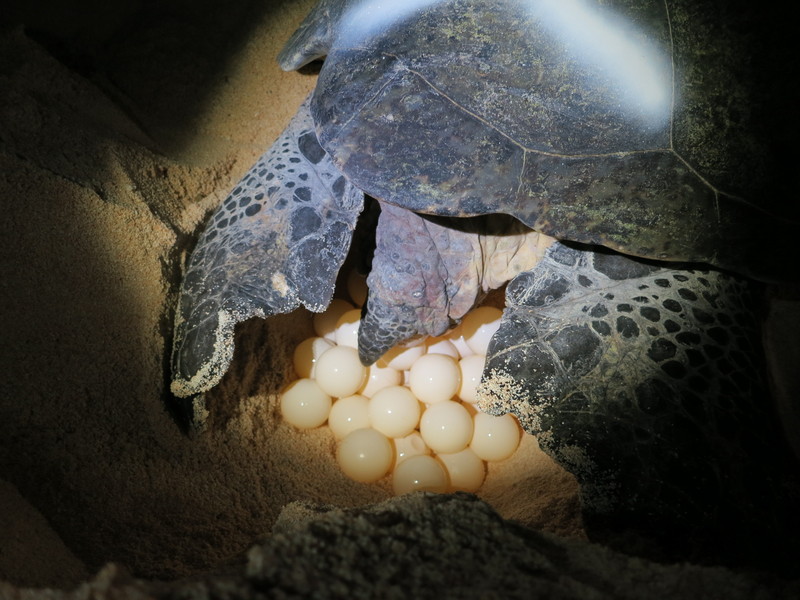 Dr Andy Dunstan says the numbers of turtles visiting the island, located more than 600 kilometres north-west of Cairns, fluctuates each year because turtles do not nest annually.
"Three years ago around 60,000 green turtles nested on Raine Island, while last year there were around 5,000," Dr Dunstan says.
"We are expecting the numbers of nesting turtles to increase this year to around 25,000-30,000 with numbers varying from 5,000 to 60,000 in the following years."
A series of research trips to Raine Island are planned for the current breeding season, which ends in April 2017.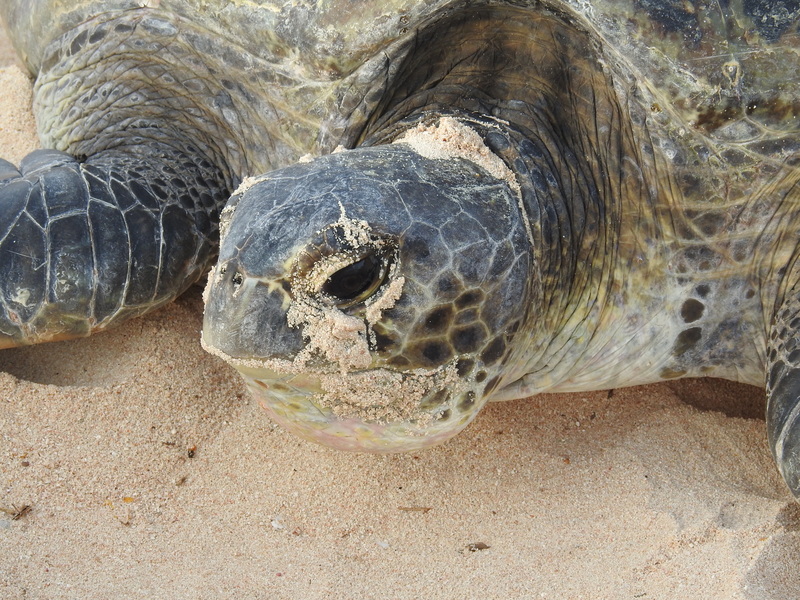 The Raine Island Recovery Project is a five-year collaboration between BHP Billiton, the Queensland Government, the Great Barrier Reef Marine Park Authority, the Wuthathi Nation and the Kemer Kemer Meriam Nation (Ugar, Mer, Erub) Traditional Owners and the Great Barrier Reef Foundation.
The project is worth around $8 million.
This is the third intensive monitoring season since part of the nesting beach was re-shaped to combat erosion that was badly affecting turtles' chances of nesting successfully.
The next research trip is scheduled for late November.