Queensland tourism campaign uncovers tropical north's hidden treasures
Awe inspiring landscapes, vibrant coral reefs and rainforest canopies teeming with mystery. Selling tropical north Queensland shouldn't be that hard, should it?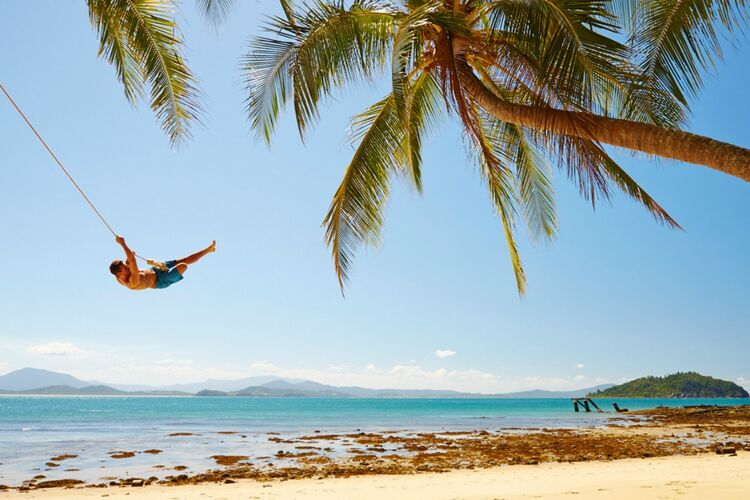 ---
Tourism and Events Queensland has launched a $90 million dollar marketing campaign - 'I know just the place' - in a bid to lure tourists away from growing southern markets.
The state government estimates over 22.5 million people visited Queensland last year, spending around $20 billion.
But with the industry aiming to generate an extra 20,000 jobs by 2020, Tourism and Events Queensland Chair Bob East says it is important to continue to attract potential visitors.

"Through our market research it became quite clear that we need to elevate Queensland and showcase the range of unique experiences – whether that's our lifestyle, adventure and discovery, events, natural encounters or reef, islands and beaches," Mr East says.

"We need to forge an emotional connection, drive engagement and aspiration through a re-energised brand which translates across audiences and converts to bookings.

"This approach is accompanied by a new brand insignia which will feature on all consumer activity. This reimagined logo has been designed to capture Queensland's unique spirit."
The three-year campaign aims to highlight Queensland's hidden treasures, showcasing several of the region's most cherished destinations including Undara Volcanic National Park, Tully Gorge and Paronella Park.
Phase one of the campaign will launch across domestic television, video, digital, social media content, print, and high impact outdoor from today.
The first phase of the campaign features locals and incorporates vision from more than 25 locations across the state.
It will be rolled out into key international markets in Asia, Europe, UK and the US from early next year.
Tourism currently supports an estimated 220,000 jobs in Queensland.

---