La Nina and warmer sea temperatures to cause 'above average' number of cyclones
After a very quiet cyclone season in 2015-16, the weather bureau has declared the east coast of Queensland is facing up to eight potential cyclones this time around.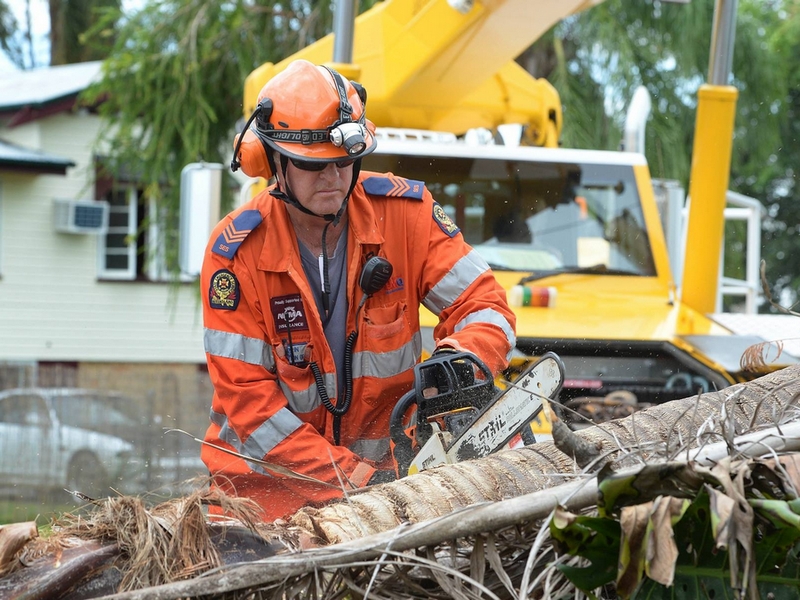 ---
We could be in for something of a wild ride this wet season.
The Bureau of Meteorology says neutral to weak La Nina conditions and warmer than average ocean temperatures to the north and east of Australia will increase the frequency of cyclones between November and April.
With a 58 percent chance of an "above average" number of cyclones, weather experts say we could be facing up to eight cyclones this season.
But don't panic just yet: on average each cyclone on the east coast of Queensland has around a 25 per cent chance of making landfall.
That means only two of the predicted eight potential cyclones are likely to hit the coast, according to the Tropical Cyclone Outlook released today by the Bureau of Meteorology.
"Weak La Nina conditions are likely to influence the climate of eastern Australia, and also point toward a more active cyclone season this year in contrast to the strong El Nino conditions of last summer," BOM Acting Regional Director Bruce Gunn said.
"The warmer weather brings with it increased risks with the onset of the northern Australia fire season in spring, storms - as we have already seen in Brisbane last weekend - and of course cyclones and flooding.
"While recent conditions have brought much needed rainfall to inland Queensland, this has also meant that many catchments are saturated and susceptible to flooding."
Local residents are being urged to remain vigilant and prepare early in case the predictions come true.
"Queensland summer storms generally come and go quickly, but their effects can last for years. So people need to be across safety advice and take it seriously," RACQ Chief Communications Officer Paul Turner said.
For information about how best to prepare, visit the Get Ready QLD site.
---