Construction of Bill Fulton Bridge to start within weeks
Contracts were awarded on the $34.2 million bridge project today in a long-awaited overhaul of a troubled section of the Cairns Western Arterial Road.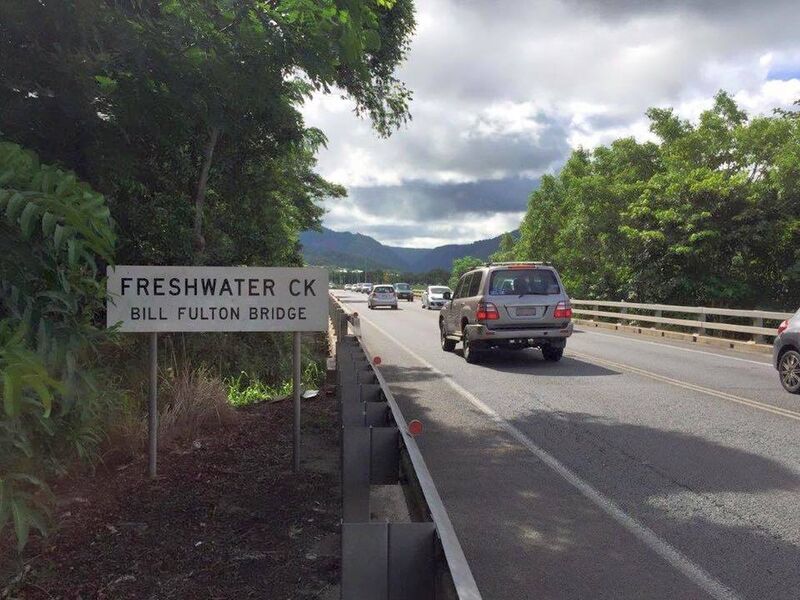 ---
Nearly 100 jobs will be created when the $34.2 million duplication of Bill Fulton Bridge begins next month after the construction contract was awarded today.
The project will improve traffic flow for the 30,000 vehicles who use the route every day on the notoriously bottle-necked Cairns Western Arterial Road.
The project includes 120 metres of new bridging, duplication of 700 metres of Cairns Western Arterial Road between Brinsmead Road and Redlynch Connection Road and signalisation of the Brinsmead Road intersection.
The multi-million dollar tender for the work was won by a joint venture firm formed by Brisbane's Albem Operations and Western Australian company Highway Construction.
But Main Roads Minister Mark Bailey said Albem was committed to engaging local suppliers and subcontractors.
"Albem has delivered projects in Cairns previously and has a great track record of engaging local suppliers and subcontractors," Mr Bailey said.

"As a joint venture with Highway Construction, these companies have once again shown a positive commitment to generating more work for locals."
Member for Barron River Craig Crawford said the long overdue duplication of the bridge would "remove a notorious pinch-point" for local motorists.
---