Hundreds of jobs await council decision on Port Douglas marina project
A new economic study shows more than 300 jobs will be created if the Reef Marina redevelopment at Port Douglas gets the green light.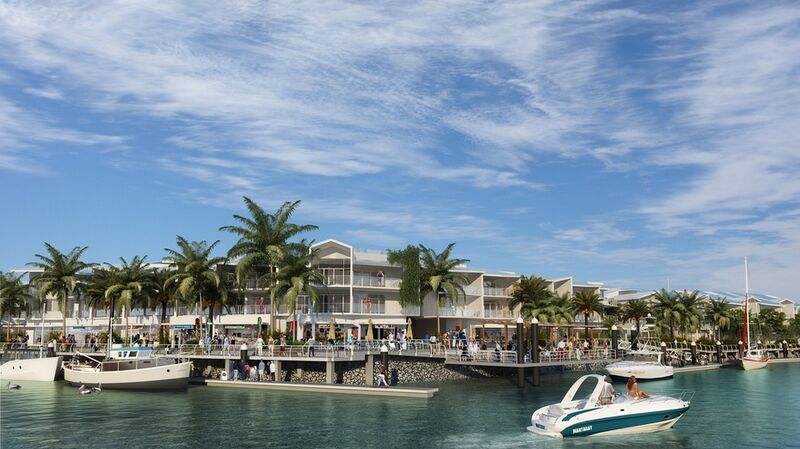 ---
The future of an estimated 320 jobs set to be created at the Reef Marina is in the hands of Douglas Shire Council officers.
Reef Marina's ambitious $85 million proposal to transform the Port Douglas waterfront into a bustling community, entertainment and cultural precinct is currently being assessed by council.
But the council told TropicNow it was unable to provide a clear timeframe for the approvals process to be completed.
As it stands, council's Sustainable Communities team are working through the DA process which involves referring some aspects to the State Government for assessment.
The marina redevelopment project was lodged with council in September.
"Once the planning assessment is completed by Council officers a report will be prepared for an ordinary council meeting where Council will make a determination on the DA," Douglas Mayor Julia Leu told TropicNow.
"As this DA has now been official lodged and is currently being assessed by Council in accordance with the statutory planning legislation, it would be inappropriate to make further comment at this stage."
The Reef Marina's redevelopment proposal revealed 85 luxury apartments with nearly 200 rooms would be built, in addition to new waterfront eateries, entertainment areas and 44 more marina berths.
Further highlights of the potential redevelopment include a rainforest walkway that would connect the marina to the town centre and a new boardwalk across the entire waterfront.
According to figures from Cummings Economics the $85 million project would have the potential to create 320 jobs and a further 300 more during the two-year construction period.
The proposal comes as Port Douglas enjoys a resurgence as a must-see tourist destination with couples the most regular annual visitors (43.7 percent) followed by families (24.8 percent).
"Visitor numbers have continued to grow throughout 2016, reaching the height of growth we experienced in the early 2000s across the domestic and international markets," Tourism Port Douglas and Daintree executive officer Tara Bennett said.
"For the first time in 10 years the Douglas region has reached more than 2.4 million visitor room nights up to June 2016, an 8 percent increase on last year's growth, generating $485 million for the local economy.
"The strongest market continued to be domestic with 359,000 visitors and 1.9 million room nights.
"This compares to the previous year's figures of 329,000 visitors and 1.7 million room nights. The three main capital cities – Melbourne, Sydney and Brisbane have been driving this growth domestically."
A better state of affairs overseas has also played its part in Douglas enjoying good tourist numbers.
"Port Douglas has always been a very popular destination for the traditional Western market (US and Europe) and as the US dollar improves, we have seen this have a flow on effect for our region," she said.
"Likewise in terms of the strength of the Australian dollar in the international market, Aussies tend to look in their own backyard if it becomes too cost prohibitive to travel abroad."
Surprisingly, given their well-known love affair with all things Australian, Ms Bennett said the Asian market "only accounts for around 1 percent of visitation to the Port Douglas and Daintree region."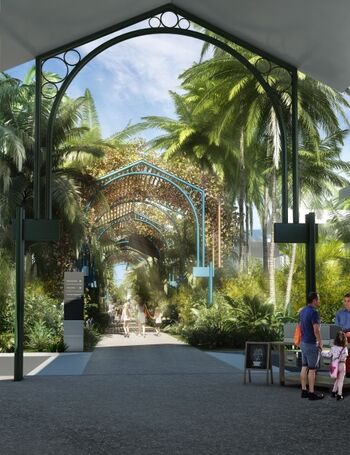 REEF MARINA: KEY POINTS

- Reef Marina's DA application is currently being reviewed by Douglas Council, with no clear timeframe for the process
- The redevelopment proposal includes 85 apartments with 200 rooms as well as new waterfront eateries and entertainment areas
- 44 new marina berths and a rainforest walkway connecting the marina to the town centre also part of the plans
- $85 million project to create 320 jobs and a further 300 more during two-year construction period
- Douglas reaches more than 2.4 million visitor room nights up until June 2016 (8 percent increase) – first time that's happened in 10 years, generating $485 million for the local economy.
- Strong US dollar playing its part in luring overseas tourists to Tropical North Queensland
- Couples and families from Melbourne, Brisbane and Sydney the biggest domestic travellers to Port

---