Major projects worth billions on show for keen local business community
The annual Major Projects Forum staged by the State Government has attracted more than 170 attendees keen to hear more about some big opportunities.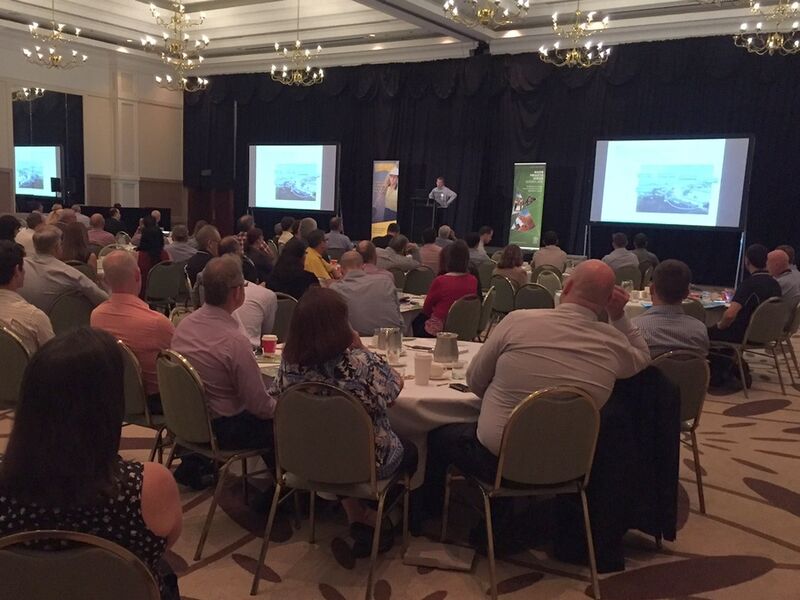 ---
Rising confidence in the Cairns regional economy has translated to overwhelming interest in a forum held earlier today aimed at keeping local suppliers in the loop of the North's biggest projects.
The annual Major Projects Forum held by the Department of State Development at the Pullman International attracted more than 170 participants keen to hear more about billions of dollars worth of projects being delivered from Townsville to Cape York.
Proponents from the Mount Emerald Wind Farm, Rio Tinto's Amrun project, and MSF Sugar's green power station talked up the opportunities presented by their respective projects.
Another major infrastructure item on today's forum agenda was the $250 million North Queensland Stadium to be built in Townsville.
Forum attendees were updated on the project's progress, including the recent shortlisting of four design companies for the role of principal consultant for the project.
Local businesses with potential to be suppliers on the stadium were encouraged to register their capabilities with the Industry Capability Network Gateway.
The Department of State Development provided TropicNow with a rundown of today's project updates:
Mount Emerald Wind Farm – The $400 million, 170-megawattt wind farm on the Atherton Tableland due to start construction in December is expected to open up opportunities for local businesses.
Amrun project – Construction of the $2.6 billion Amrun project, a Greenfield bauxite operation in the Weipa/Aurukun region of Western Cape York, started in 2016 and is expected to take 38 months. Rio Tinto is committed to providing access to opportunities to local and Indigenous businesses and community members to benefit from the project.
Cairns Regional Council – Cairns Regional Council discussed their capital works program including the new Cairns Performing Arts Centre.
MSF Sugar – In August 2016 MSF Sugar announced plans for a $75 million green power station at their Tableland Mill. An Engineering, Procurement and Construction Manager will be appointed soon, and local supply opportunities will be available.
The Department is running another project forum for local businesses on 24 November, this time focused on opportunities for Cairns suppliers on the $3 billion Queen's Wharf Integrated Resort Development in Brisbane.
To register for that event, click here.
---