New kind of wheel power comes to Cairns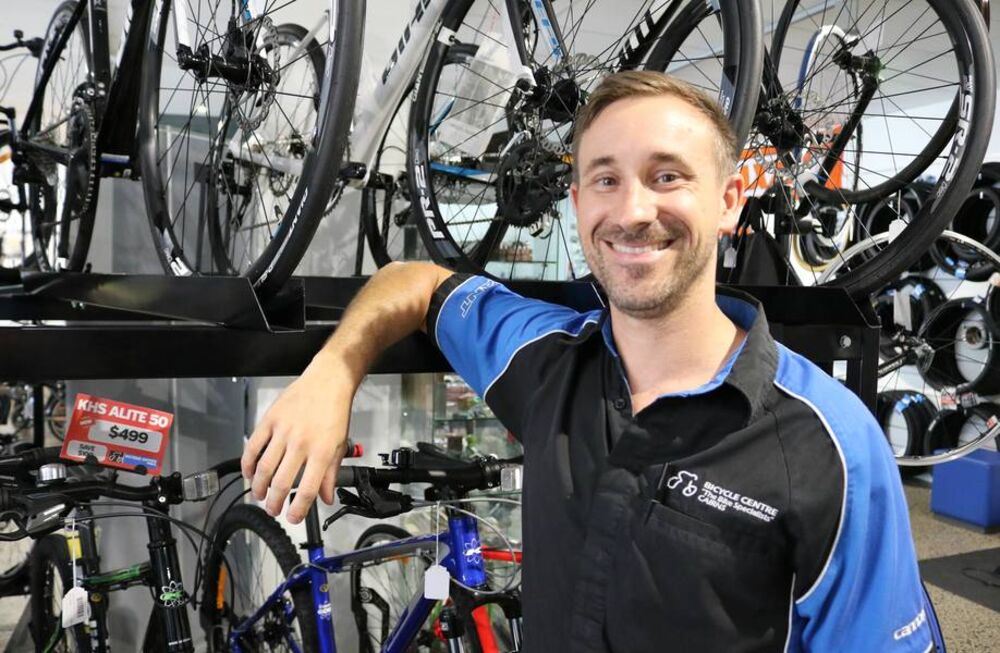 There's a new kind of wheel power coming to the trails of tropical north Queensland - just don't call it a scooter.
Power assist or e-bikes have enjoyed strong sales in Europe and the United States, encouraging several Australian cycle stores to stock the product.
Bicycle Centre Cairns manager Nathan Jones says an e-bike features a rechargeable electric motor to assist riders traverse challenging terrain.
"It's not like a motorbike or electric bikes from years gone by," Mr Jones says.
"It's power assist. It makes longer distances and hillier rides more achievable for everyone.
"It enables people to expand their cycling experience and help improve your fitness.
"So, you don't have to be a superstar to climb up Lake Morris anymore."
E-bikes are speed limited to 25-kilometres per hour. Riders can choose how much assistance they get from the motor to help them tackle bigger hills or just make riding easier.
Mr Jones says other countries have been quick to adopt the new technology.
"In 2016, electric assist bikes outsold standard bikes internationally," he said. "In countries like the Netherlands 80 per cent of the floor space in shops are electric assist bikes.
"That's set to grow as a trend globally. Australia is just getting on board and it seems to be growing in leaps and bounds internationally."
Mr Jones' store started stocking e-bikes in January and says he expects stock to sell quickly.
"I think it's going to open up cycling to a lot more people," he says.
"We're quite confident in the product given how popular it is globally. It's something that I think will explode onto the marketplace."
Staff have undergone special training to service the bicycles.
E-bikes are now available at cycling shops across Cairns.