Locals guide to the best coffee in the suburbs of Cairns
TropicNow steps outside the coffee culture hub of the Cairns CBD to discover the best spots to get a quality caffeine hit in the suburbs.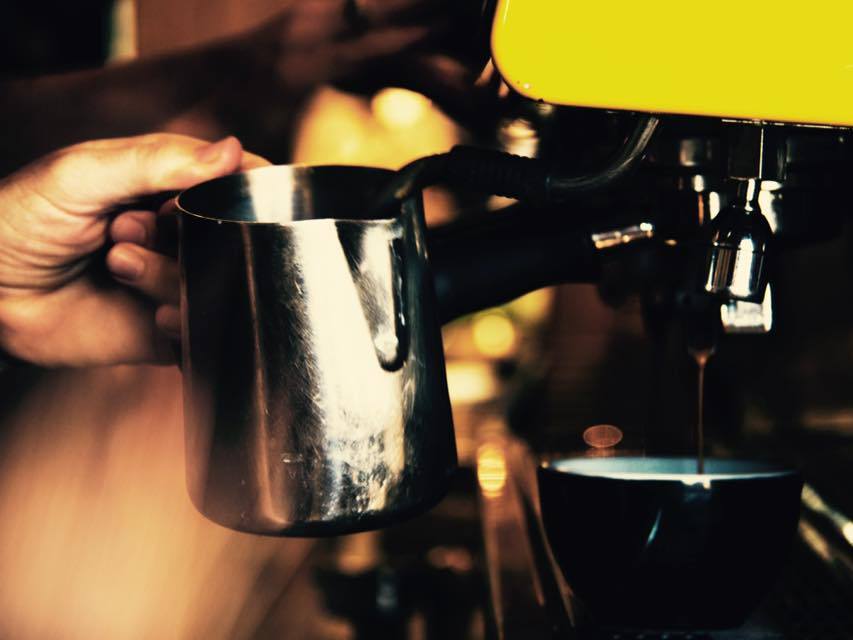 ---
We've sipped, we've analysed, and we've debated exactly which are the best cafes serving the highest quality coffee in the Cairns CBD.
Our insider's guide to the best coffee in the city centre of Cairns ranks in our top 10 articles and continues to be a highly popular read.
But we know good coffee doesn't just exist within a couple of square kilometres from the Esplanade.
The rise and rise of cafe culture in the Tropical North has also spread to the suburbs.
Our panel of local experts - a small cabal of self-described caffeine addicts - have visited, lingered in and tasted the finest roasts in the best cafes across our city.
In no particular order, here's our list of the best coffee and cafes in the suburbs of Cairns:
---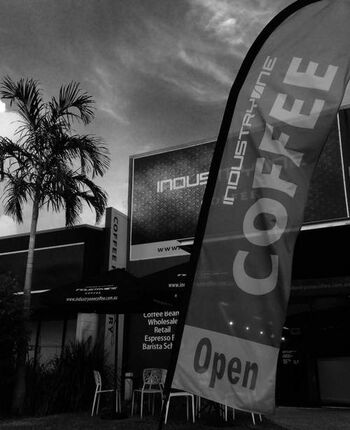 One of the original and one of the best cafes to lead the way out of the Cairns CBD in recent years. Industry One opened its first cafe in the industrial area on Scott St in 2010, an area more associated with Nescafe Blend 43 than high-quality, single origin beans and capital city cafe ambience.
The crew at Industry One later opened a roastery and cafe in the similarly uncharted territory of Portsmith, to great success. We love the warehouse/factory feel in the roastery and the upbeat passion of staff at both locations.
AVERAGE RATING: 4.15/5
"As I entered the cafe I was made to feel very welcome with two of the staff greeting me when I entered. They had a delicious range of homemade treats and a great selection of retail beans for home. The barista had a great knowledge of their products and made me a wicked coffee! This trendy cafe is definitely worth a try I couldn't fault it!" - Furnie84 on Beanhunter
RATINGS:
BEANHUNTER: 8.6/10

FACEBOOK: 4.6/5

TRIP ADVISOR: 4.5/5

ZOMATO: 3.2/5
DETAILS:
110 Scott St, Cairns
---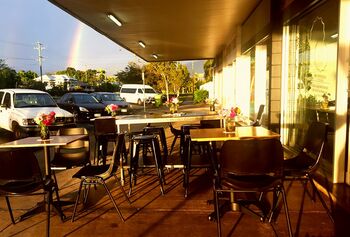 You would think the suburb of North Cairns would be home to some awesome cafes. It's close to the CBD, property prices are high and there's a ready supply of coffee drinkers from local residents and passing traffic alike.
But it wasn't until Smith St Cafe opened a couple of years ago that this part of the city was finally given the cafe it deserved.
As an added bonus, owner Ainsley White is an absolute gem and a pleasure to chat to as you wait for your brew.
AVERAGE RATING: 4.26/5
NOTABLE QUOTABLE:
"Big shout out to the lovely humans at Smith Street Cafe. You really made my day and perked me up with your delicious fare last week. Don't tell my mum but your raspberry and coconut slice is better than hers! Love your work." - Eve on Facebook
RATINGS:
BEANHUNTER: 8.9/10
FACEBOOK: 4.9/5
TRIP ADVISOR: 4.5/5

ZOMATO: 3.2/5
DETAILS:
4/321 Sheridan St (cnr Smith and Sheridan Sts)
---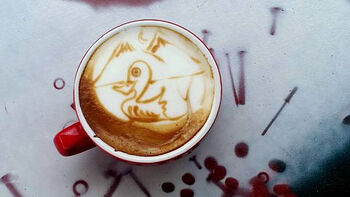 This Stratford spot is a true hidden gem and offers what is perhaps the most Instagrammable cup of coffee in Cairns.
Founded by Erik Ruelin and Fiorella Denari in late 2012, Sipping Duck always aims to have an artistic approach to its coffee. Customers can enjoy unique and adorable latte art, including the signature duck.
The owners have over 20 years of experience in the café industry, meaning that they use the most advanced techniques. Best of all, they are more than happy to share this information with their customers.
AVERAGE RATING: 4.15/5
NOTABLE QUOTABLE:
"Delicious smooth coffee that is simply perfect . Great service, delicious food. Gorgeous artsy decor and surrounded by beautiful foliage, just the place you need for a getaway from the daily drill. Will certainly pop in whenever I'm back in cairns and highly recommend sipping duck to everybody!"- Alicia Lee Long on Facebook
RATINGS:

BEANHUNTER: 8.5/10

FACEBOOK: 4.8/5
TRIP ADVISOR: 4.5/5

ZOMATO: NA
DETAILS:
25 Johnston St, Stratford
---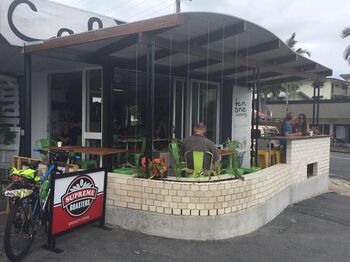 Edge Hill has long been one of the trendiest suburbs in Cairns, so it's no surprise there are some top notch coffee practitioners here.
With its funky interior and dedication to world-class delivery of coffee, Ten One Twenty shines in a crowded local field.
Some great food, depth of knowledge and passion for the bean help make this spot one of the best anywhere in Cairns, CBD included. It rates highly on all the cafe review sites, and owner Josie is a long-serving aficionado of all things beans and beats.
AVERAGE RATING: 4.32/5
NOTABLE QUOTABLE:
"I wish I had found this little gem sooner. Friends had recommended it, though it seemed like it was off the beaten path, until I realised it was just down the road from the Botanic Gardens. Edge Hill has a funky little town centre, there are a few other cafes, but I would definitely recommend Ten One Twenty." - Kuegler on Beanhunter.
RATINGS:

BEANHUNTER: 9.2/10
FACEBOOK: 4.8/5

TRIP ADVISOR: 4.5/5

ZOMATO: 3.4/5
DETAILS:
120 Collins Ave, Edge Hill
---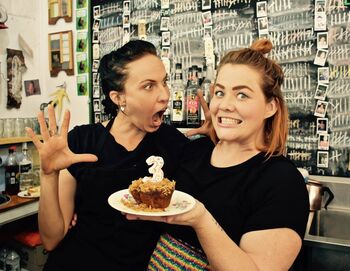 One of the funkiest cafes in all of the Tropical North, The Flying Monkey is housed an old somewhat ramshackle building on the bustling Sheridan St just outside the CBD perimeter.
Here you'll find Cairns High School seniors mixing with local artists and creative types, while ABC Radio staff who work just across the road are regulars as well.
Apart from the cool staff, funky feel and quality coffee, to top it all off we think the cafe's logo is one of the coolest in Cairns as well.
AVERAGE RATING: 4.26/5
NOTABLE QUOTABLE:
"The Flying Monkey is the best coffee in Cairns! This place made me feel like I was back home in Melbourne. The girls are super friendly too." - Warren on Facebook
RATINGS:

BEANHUNTER: 9.1/10

FACEBOOK: 4.8/5

TRIP ADVISOR: 4.5/5

ZOMATO: 3.2/5
DETAILS:
154 Sheridan St, Cairns
---
---
The cafe scene is an always changing, ever evolving beast.
If there's something we've missed or a new addition to the suburban coffee scene, please let us know by clicking here.
---