TNQ turns on warm welcome for AFL in winter paradise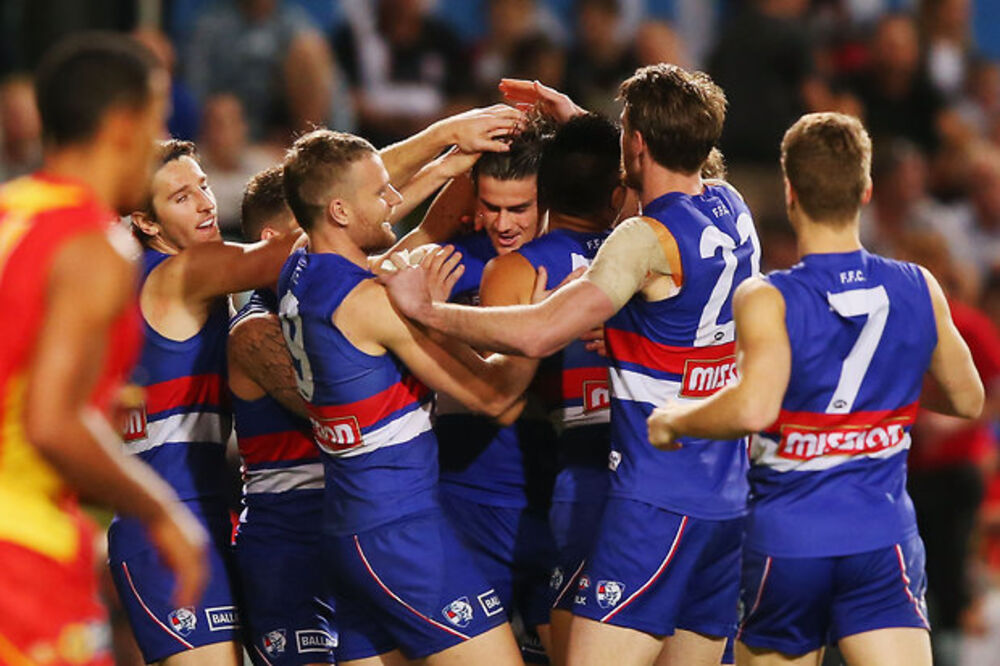 ---
Where would you rather watch AFL on Saturday?
Soaking up the sunshine in paradise at Cazalys Stadium on a glorious afternoon with a maximum temperature of 26C, or shivering in the stands at the Melbourne Cricket Ground on a typically chilly day with a maximum temperature of just 13C.
Melbourne may lay claim to being Australia's sporting capital, but on Saturday the eyes of the AFL world will turn to the annual fixture between the Western Bulldogs and Gold Coast Suns in Cairns.
---
And the dry cold eyes from down south will surely burn with jealousy when they catch a glimpse of the skies over the ground and stands full of fans in shirts and shorts.
AFL Cairns boss Gary Young said Cazalys was looking magnificent and had received top marks for the official ground inspection ahead of the game.
"The ground has been linemarked and everything is ready to go," Mr Young said.
"We have had people from the AFL who have said they can't wait to get up here. Temperatures in Melbourne have been in the single figures and it is pretty cold and damp.
"The Bulldogs have been running around and enjoying playing in the warm weather.
"I suspect that if there was an AFL team based up here they would think it is not a bad place to play."
Mr Young said tickets sales had been strong and with an expected build up on game day, about 10,000 people or more should see the action live come Saturday.
It will be the eighth straight year that TNQ has hosted an AFL premiership match and Cazalys is a happy hunting ground for the premiers who need a win against the struggling Suns to keep their flag defence alive.
"We have had some very exciting football played here at Cazalys in the past," he said.
"And that's what we want, the crowd to come alive and be excited at the footy."
The game starts at 4:35pm. For more information about tickets, click here