AFL Cairns predicts big rise in junior participation rates
A new wave of young girls and boys are choosing AFL across tropical north Queensland.
---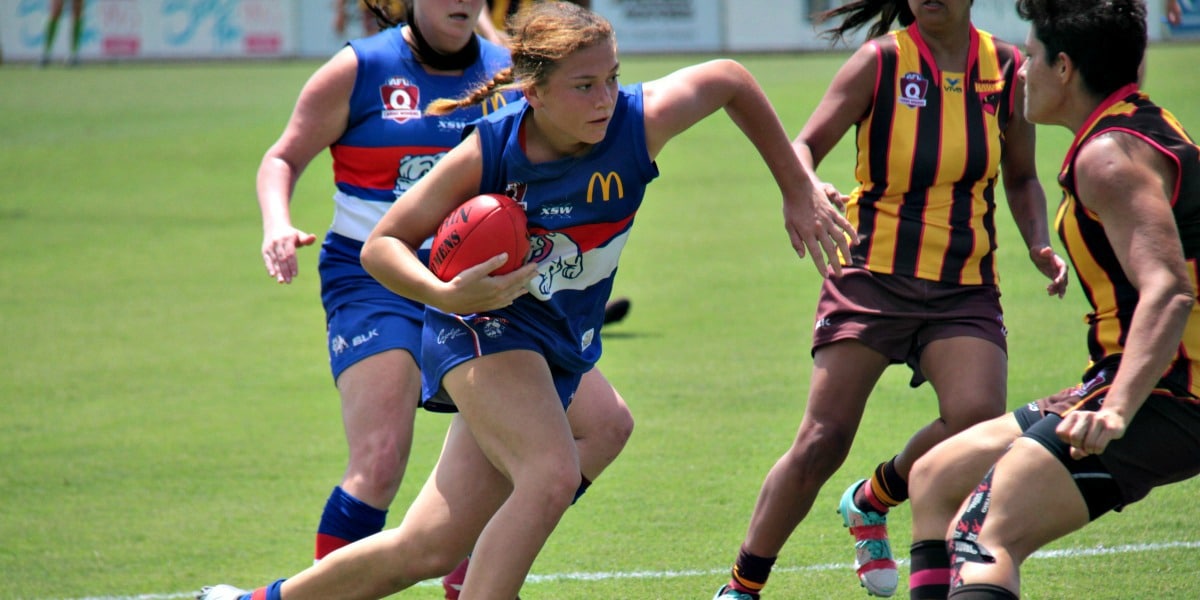 A homegrown rising star and the launch of a national women's competition have AFL Cairns administrators confident their competition is poised for a banner year.
The league's junior clubs held their annual general meeting on Wednesday evening with participation rates expected to climb substantially.
Juniors president Michael Etherington says the league's may see an influx of as many as 200 new girls and women playing across all competitions.
"The expectation is that we'll get a heap of girls wanting to play," Mr Etherington says.
"Clubs down south have told me similar things - to the point where they're running out of grounds to play on.
"It's terrific to be involved when something like this happens. You don't see too many big things happen in your time but the national women's league is just that."
With the drafting of former North Cairns Tigers star Selina Goodman to the Brisbane Lions for the inaugural women's season, young players will have someone to look up to.
"It's great," Mr Etherington says.
"Hopefully Selina [Goodman] and other players can gain a presence up here and encourage more people to play."
Girls can play in AFL Cairns' junior competitions up to Under 13s before they join the Youth Girls competition.
Now in its third year, the Youth Girls league currently features four teams.
But Mr Etherington says that may double this year.

"For the first time, each AFL Cairns club could have a girls side this year," Mr Etherington says.

The Gold Coast Suns selecting former Cairns Saint Jack Bowes may have a similar effect.

"That's another great thing to see," Mr Etherington says.

"A young player to come through our ranks is now in the big league. It shows there's a path for all these kids if they want to have a go.

"They'll see Jack on TV and that will inspire kids to come out."

Junior competitions are set to start in March.
---