Tropic Weekender: Your insider guide to the best events this weekend

---
This weekend's going to be a wet one, with predicted thunderstorms and maximum temperatures of 32C.
But if you're happy to brave the rain, we've got a list of exciting new events happening all weekend.
You can choose from footy games to a plethora of live music performances, from fundraisers to other fun events like the Flickerfest 2017 National Tour.
Don't miss out on Northern Pride's first home game against the Sunshine Coast Falcons, or De Luxx with special guest DJs KaCooch and Rupheo.
If the weather changes course, you could also grab the kids for a bush or rainforest walk using our brand new ultimate guide to the best walks for kids.
Whatever you decide to do, there's plenty of everything in today's TropicWeekender guide. Have a great tropical weekend!
---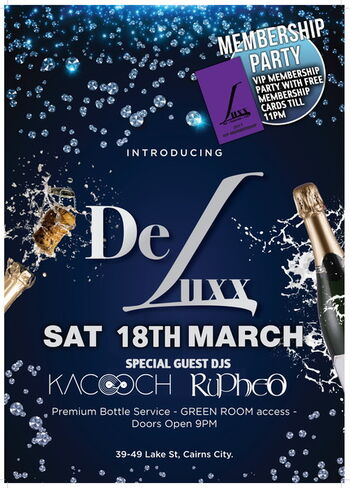 1. Northern Pride vs. Sunshine Coast Falcons: Info
2. FNQ Rugby Lightning 15s Finals: Info
3. Cairns District Rugby League Pre-Season Trials: Info
4. AFL Cairns Round 1 games: Info
5. Deluxx Saturdays at the Luxx Bar: Info
6. Latin Dance Extravaganza: Info
7. St Patrick's Day Celebrations at the Casino: Info
8. Kuranda River Boat Tour: Info
9. Yound Newsreader Competition: Info
10. Flickerfest 2017 National Tour: Info
11. Live Bands at the German Club: Info
12. Eye Spy performing at the Red Beret Hotel: Info
13. The Taste performing at the Esplanade Lagoon: Info
14. Lip Sync Battle at Lilo Bar: Info
15. Live music at Cazalys Cairns: Info
16. Lady Valiant live at the Salthouse: Info
17. Free entry day into Cairns Regional Gallery: Info
18. Saturday Night live music at McGinty's: Info
19. Mossman Markets: Info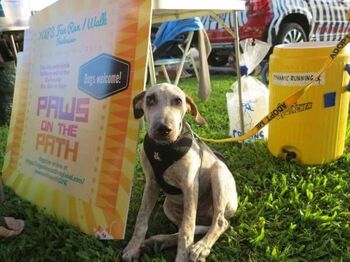 20. Paws on the Path Fundraiser: Info
21. High Tea and Fashion at the Boatshed in support of Ronald McDonald House: Info
22. Nikki Doll live at the Casino: Info
23. Sunday Session at the Tin Shed: Info
24. Lend Luke a Hand Fundraiser at AJ Hacketts Cairns: Info
25. Lady Valiant live at Paddy's: Info
26. Free entry into Cairns Regional Gallery: Info
27. Port Douglas Markets: Info
28. Tropical Expression Floral Display and Workshop at Tanks Arts Centre: Info
29. Cairns Blues Explosion at Elixir Tapas Bar: Info
30. Sunday at McGintys: Info