Cyclists to embark on five-day Far North ride for melanoma research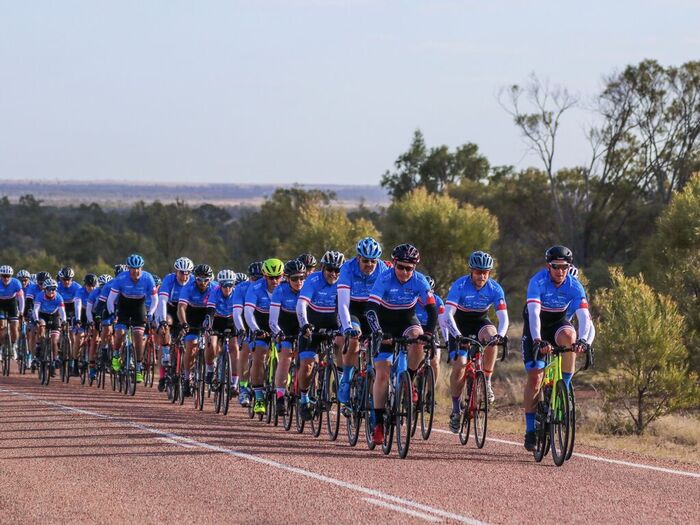 ---
Over fifty cyclists and road crew will depart Cairns this Sunday in support of melanoma cancer research.
The Smiling for Smiddy ride was founded in the name of triathlete Adam Smiddy, who passed away at 26-years-old after a short and aggressive battle with melanoma.
For the first time in its 15-year history, the ride will travel through 660 kilometres of the Tropical North, visiting Cairns, Port Douglas, the Daintree, Cape Tribulation and the Atherton Tablelands over five days.
---
---
The Smiling for Smiddy Story
In 2006, Adam Smiddy passed away from an aggressive melanoma. He was just 26 years old, a talented triathlete and respected physiotherapist.
Six months earlier, Adam discovered a small lump in his groin, which a biopsy revealed was a malignant melanoma. He had immediate surgery to remove the lump and his lymph glands.
Gradually over a six-month period, Adam's health and fitness started to return.
But during a bike ride with his close friend and triathlon coach, Mark 'Sharky' Smoothy, Adam admitted he was feeling unwell.
Less than a month later, Adam passed away. He was in hospital for just eight days.
Without his knowledge, Adam's cancer had spread to his vital organs.
In his honour, Sharky along with two other mates went on to fulfil one of Adam's unrealised dreams.
They rode 1600-kilometres from Brisbane to Adam's hometown Home Hill with nothing but a credit card in their back pockets, raising $24,000 for cancer research in the process.
The next year, 22 more friends joined the ride, and the following year, 50 riders raised an incredible $420,000 for cancer research.
What started as a humble ride in memory of a mate has grown into a wonderful series of challenges, raising more than $10 million for Brisbane-based Mater Research.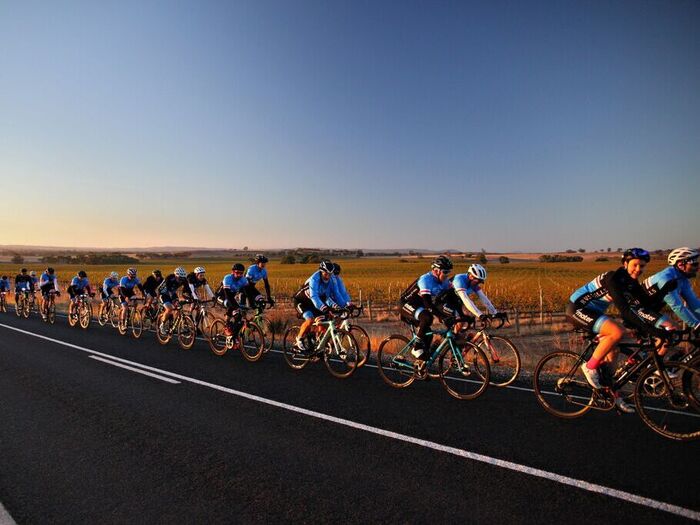 ---
The Far North Queensland Smiddy Challenge
RIDE SCHEDULE
Sunday 2 May – Cairns to Cape Tribulation
Monday 3 May – Cape Tribulation to Port Douglas
Tuesday 4 May – Port Douglas to Atherton
Wednesday 5 May – Atherton to Ravenshoe Loop
Thursday 6 May – Atherton to Cairns
---
Mater Foundation Director Corporate and Community Engagement Rowan Foster was a good friend of Adam Smiddy and is passionate about seeing his fellow cyclist's legacy live on through the ride.
"Smiddy riders are like a family and together we ride in memory of our mate Adam and for all people who are touched by cancer, now and in the future," Mr Foster said.
"Last year we sadly had to cancel the event due to the pandemic, but we are so pleased to be back on the road and we have 52 riders who are excited to ride through the region for the first time."
Mater Research's melanoma expert Professor Brian Gabrielli said greater awareness and funds are needed to combat a rising prevalence of skin cancer.
"It seems the messages of sun safety have not been heeded and people are not taking appropriate action to ensure they are practicing sun safe behaviour," Professor Gabrielli said.
"I believe this year is more important than ever to raise awareness of cancer as through the pandemic as people have not been engaging with their healthcare providers and screening services.
"Tragically, we are seeing people being diagnosed with cancer in the later stages of the disease making it harder to treat. It is imperative that we turn this trend around."
1 in 13 men and 1 in 22 women under 85 in Queensland are diagnosed with melanoma – the highest rates in the world.
news alert
sign up for your free weekly guide