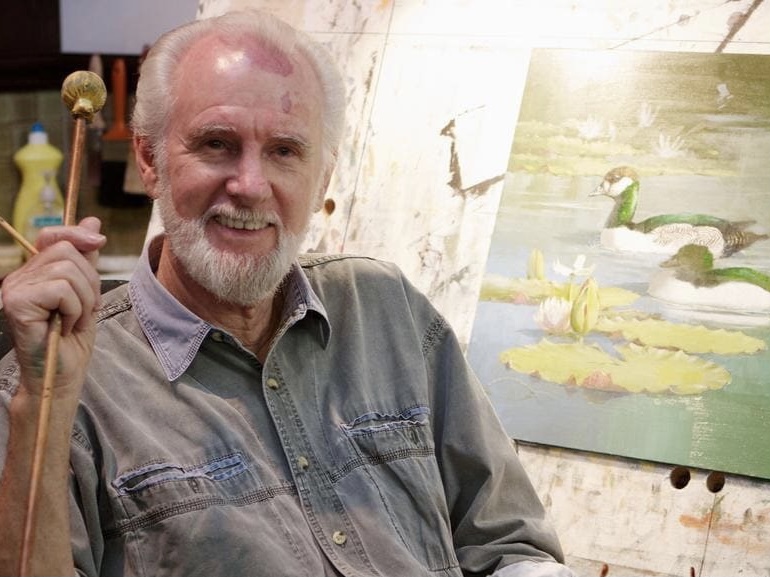 Described by Sir David Attenborough as the "world's greatest living wildlife illustrator," there's no doubt the late William T. Cooper AO (1934 - 2015) could capture our tropical surrounds in a way few other artists can.
Cairns will soon be able to view more than a hundred pieces of his best work, many of which are nationally and internationally recognised.
Botanical art from the tropical rainforest, co-curated by Bill's wife Wendy Cooper, runs from Saturday, 28 August to 5 December at Cairns Art Gallery.
##BA##
Born in Adamstown in New South Wales and later relocating to the tropical north, Bill had drawn "for as long as he could remember."
He is the first and only Australian recipient of an Academy of Natural Sciences' gold medal for distinction in natural history art over the awards' 190-year history.
Bill was also awarded the Order of Australia (AO), in 1994, for his contribution to art and natural history.
He passed away in Malanda in 2015 after a six-month battle with lung cancer.
The naturalist's illustrations have been widely published and his works are held in collections across the world, including an extensive holding in the National Library of Australia.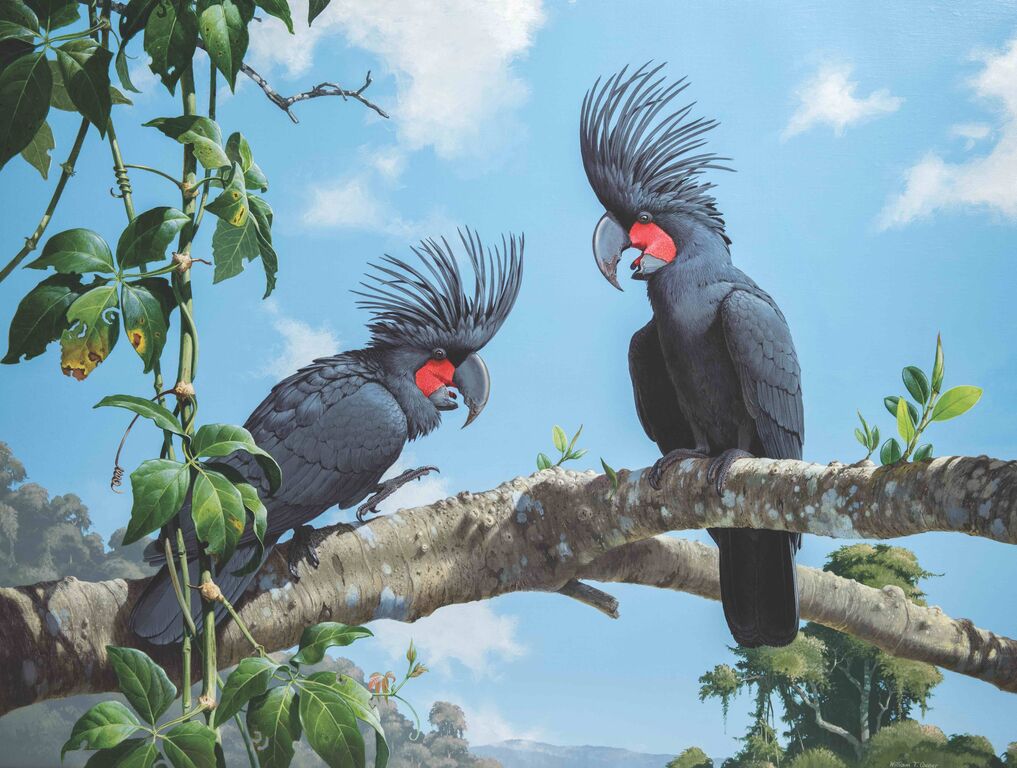 The upcoming exhibition includes pieces that not only explore Bill's deep understanding and love of bird life, but also beautifully describe the flora of their natural habitat.
His life-long partner and major contributor to his work, Wendy Cooper, often joined Bill in studying fruits and plants of surrounding forests on their Topaz property in the Tablelands.
##PQ##
"Bill always wanted to tell a story in his paintings, with the botanical component as part of that story," Wendy said.
"He rarely painted plants as completed botanical illustrations … however hundreds of working drawings were made opportunistically for potential use in his paintings.
"It was hoped that the stored drawings might reduce the need to dash out urgently to find plants relevant to a proposed painting."
For Wendy, the process of selecting works for this exhibition has allowed her to collate more than just the bird paintings for which he is most famous.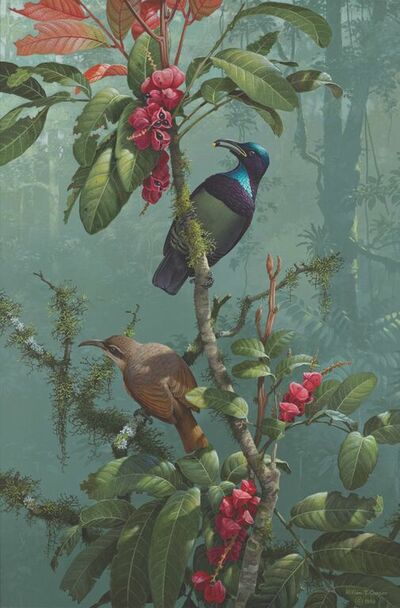 "I think it is interesting for audiences to see the artistic processes that are involved in taking a sketch to the state of a finished painting, also often accompanied by his notes," she said.
The exhibition coincides with the launch of a new book, The botanical art of William T. Cooper, written by Wendy and published by the National Library of Australia.
It will be available for purchase in the Gallery Shop, alongside an exclusive range of new merchandise to celebrate the exhibition.
This exhibition is presented in partnership with the National Library of Australia and State Library of NSW.
Like all its exhibitions, Cairns Art Gallery is free for all to visit and open daily.
Unfortunately, the Patricia Piccinini Skywhales hot air balloon display and in-gallery exhibition has been postponed to next year due to COVID-19.
Read more in Tropic magazine Issue 31.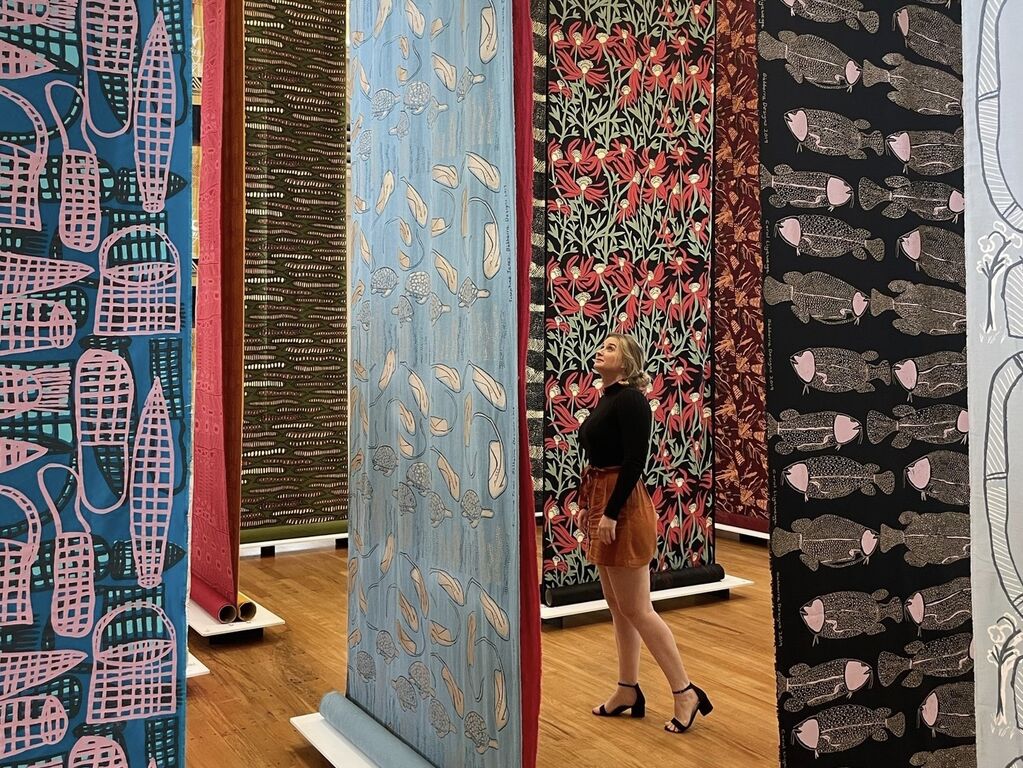 Current exhibitions
The Gallery's currently hosting two incredible collections of work – RITUAL: the past in the present and Contemporary Indigenous Textiles: From Australia's Tropic Zone.
RITUAL showcases the work of over 30 artists, exploring the many complex histories, traditions and beliefs which inform contemporary Indigenous artists in our region and others in the Asia Pacific.
The Contemporary Indigenous Textiles exhibition – described as the first of its kind in Australia – presents exciting new hand-printed Indigenous textiles from remote communities across far north Australia.
RITUAL is on display until this Sunday, 22 August, whileContemporary Indigenous Textiles runs until 4 September.
Take a virtual tour of Cairns Art Gallery here.
He drew from life, something he was passionate about, rather than working from photographs.