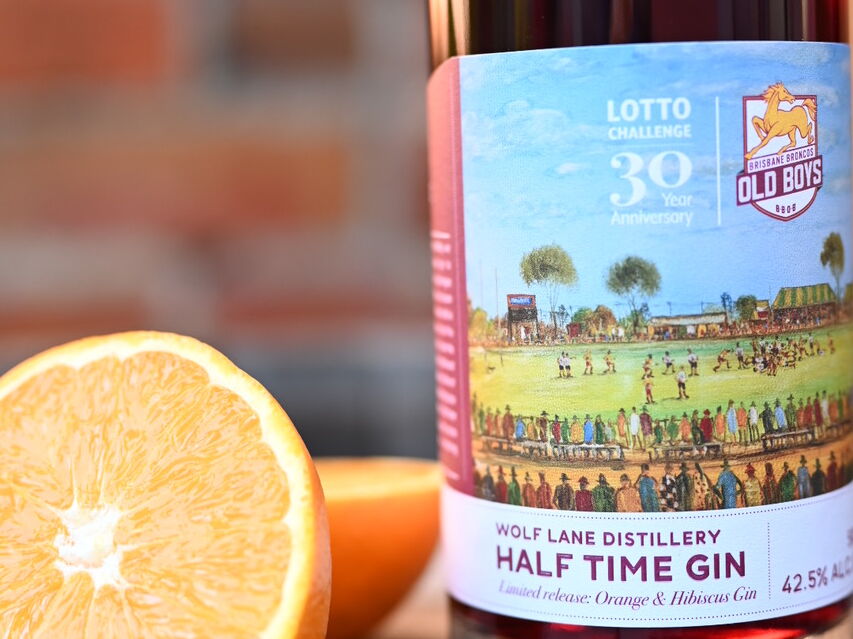 The team behind Wolf Lane Distillery in Cairns have revealed a host of exciting new projects, fresh from receiving a swag of medals at the USA Spirits Ratings competition.
In a blind tasting competition overseen by a panel of high-profile judges in San Francisco last month, Wolf Lane took out a gold medal and best in show for its Tropical Gin, as well as a silver for its Barista Coffee Liqueur and bronze for its Navy Strength Gin.
Far from resting on its laurels, the wolf pack is now preparing a new range, including oak-aged Christmas pudding gin and a celebratory spirit marking the anniversary of the Brisbane Broncos' 1991 Lotto Challenge Cup victory.
##BA##
The hibiscus and orange flavoured beverage will not only be served at the Broncos' Old Boys 30th anniversary celebration next month, but will be available to the public through Wolf Lane Distillery, Dan Murphy's and BWS Queensland-wide.
Distiller Darren Barber told Tropic Now the limited release product also includes a special label.
##PQ1##
"It's called The Day the Broncos Won at Broken Hill," he said.
Hot off the heels of the release of the Broncos spirit will be Wolf Lane's Christmas pudding gin.
It's the second year they've made the yuletide delight but the first time it has been aged in oak.
"The gin will be slightly different this year, we're changing a couple of the botanicals and there'll be a new label," Mr Barber said.
"We've teamed up with Overeem Distillery in Tasmania, so we've got a couple of their old sherry and port barrels and we're ageing the gin now.
"The sherry adds to that Christmas-y taste, and it changes the colour as well to a yellowy whisky colour.
"You get nice flavours from the oak barrels as well."
The product will be launched at Nu Nu Restaurant, which is using the liqueur in its own Christmas puddings.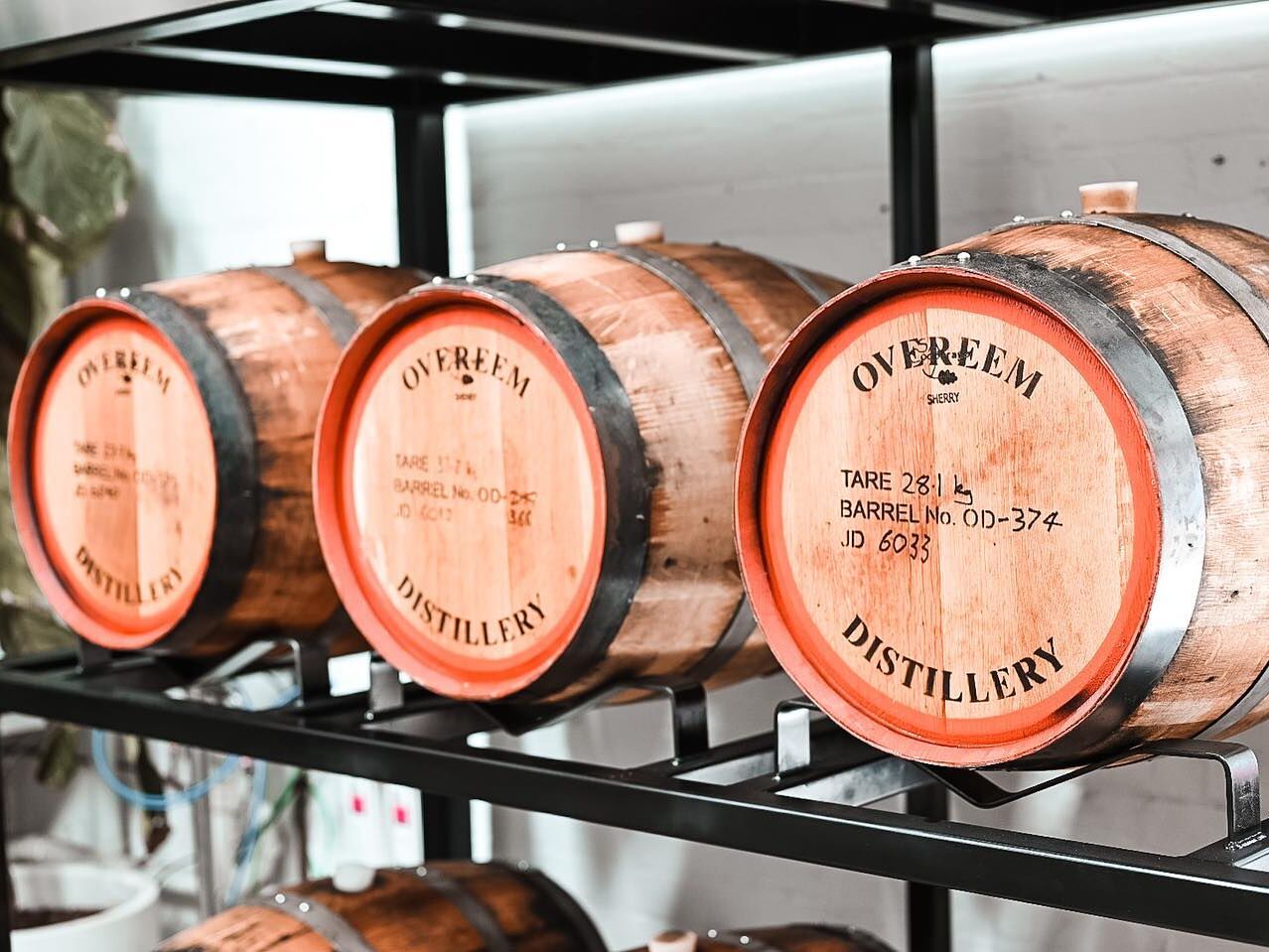 In another first, a Wolf Lane Distillery product will soon be distributed nationally.
The mango selzer will be available in Dan Murphy's and BWS stores from October or November.
"It's our tropical gin mixed with soda water and natural mango," Mr Barber said.
"Selzer is the number one growth category in the world in our field and this is the first selzer to come out of North Queensland.
"It has super low calories, no added sugar and won a gold medal at the Global Selzer Masters over in London.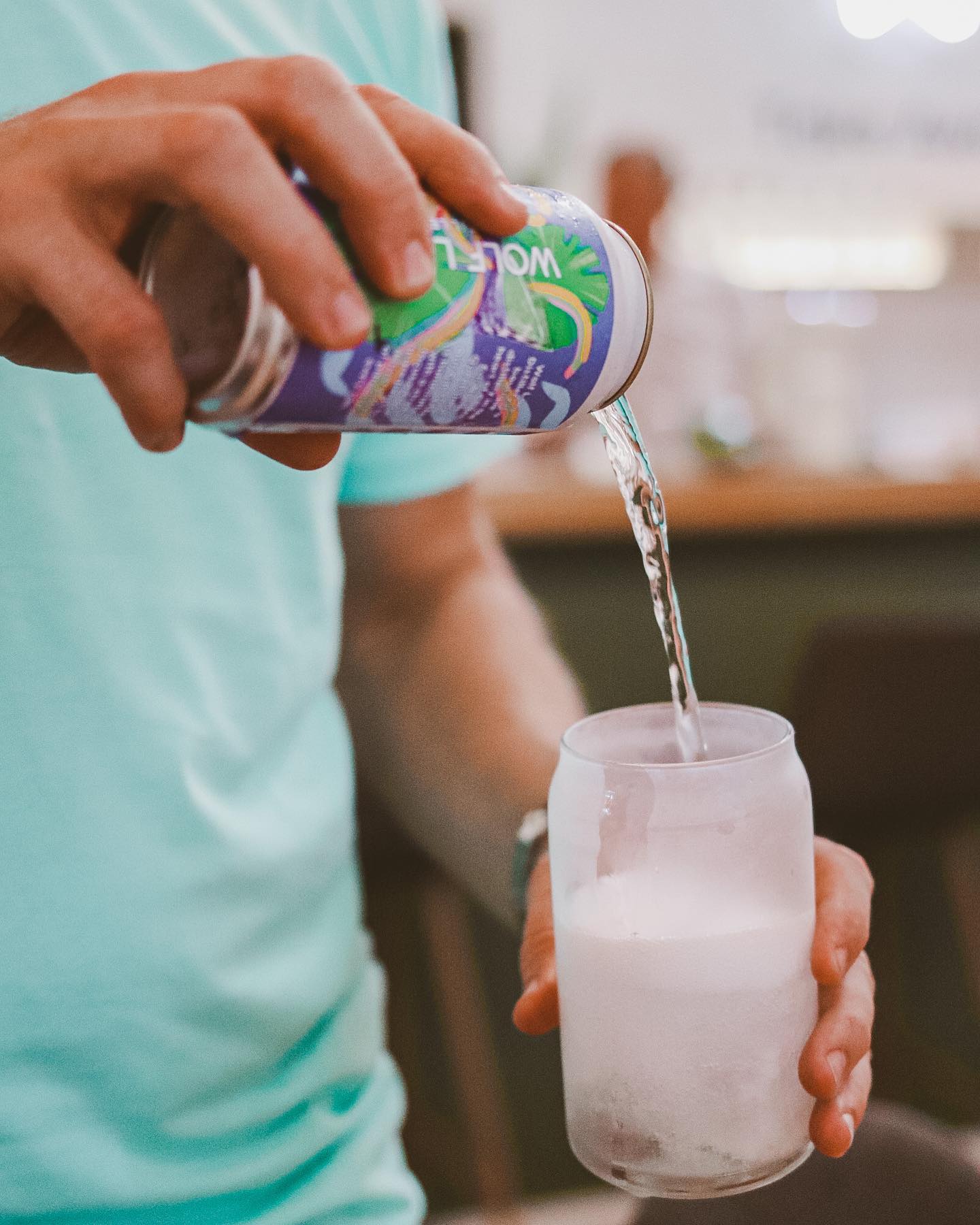 You can taste-test a range of products yourself as part of Australian Craft Gin Day on 1 September, with Wolf Lane Distillery hosting a special masterclass.
"We'll go through the history of gin, the process of how our gins made and the botanicals that we use in our products," Mr Barber said.
"Then we do a tasting with a charcuterie board as well."
The event starts at 6pm with tickets available through Eventbrite.
"The label on the bottle has a picture of a Pro Hart artwork that he was commissioned by the Broncos to paint.