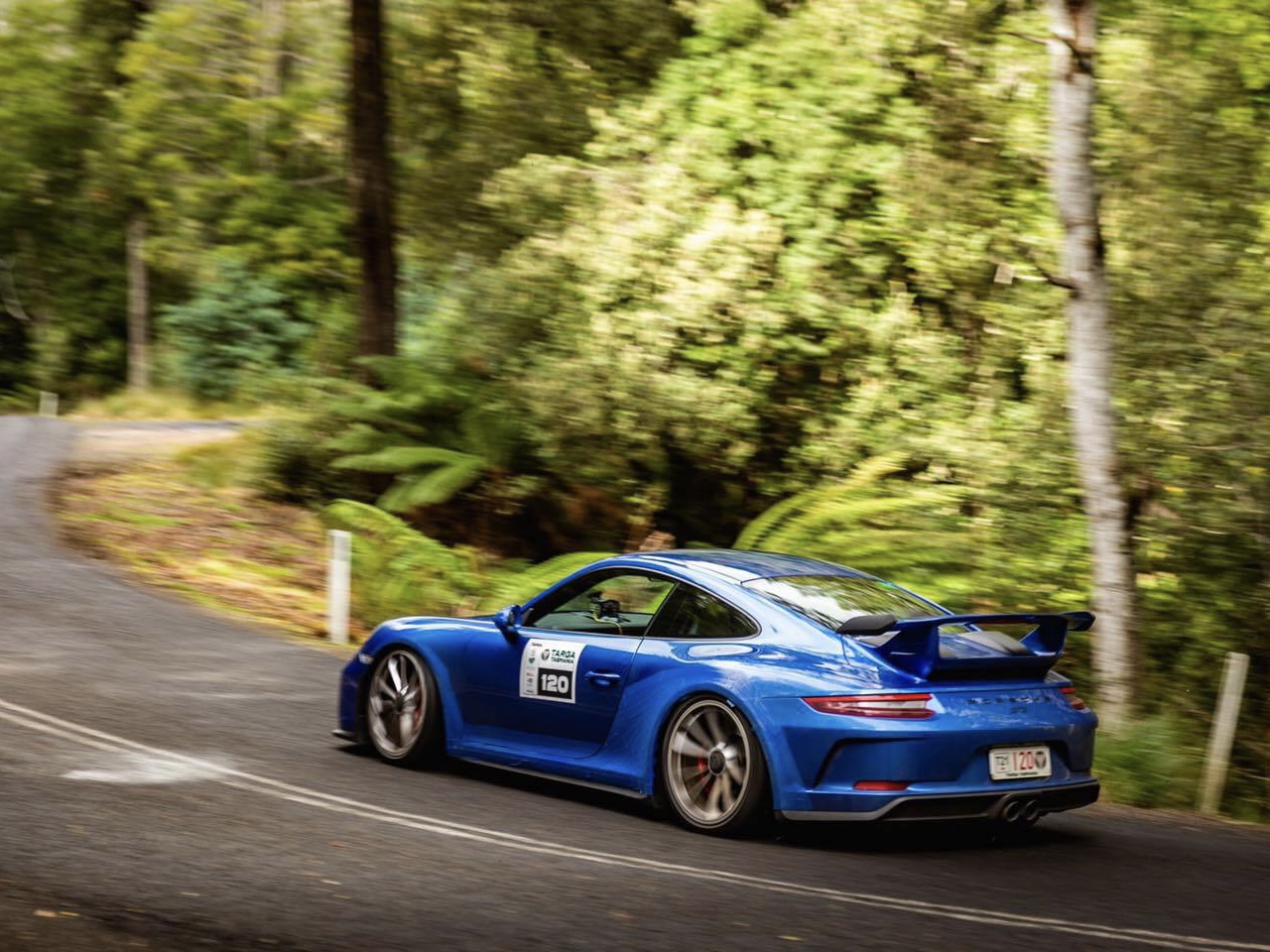 ##MP##
One of the world's most renowned tarmac rallies is returning to Far North Queensland next week, with details on its full program and road closures just released.
The three-day event, based in Cairns, will visit surrounding towns Kuranda, Atherton, Mareeba and Ravenshoe, before travelling to Innisfail on Father's Day.
TARGA Great Barrier Reef's second run of the Cairns Cavalcade, travelling through the city's northern suburbs, is set to take place on the afternoon of Friday 3 September.
##BA##
A convoy of vehicles worth more than $12 million in total will set off from the CBD and trek north towards the airport.
The route will then head inland to travel through Kamerunga, Redlynch and Brinsmead.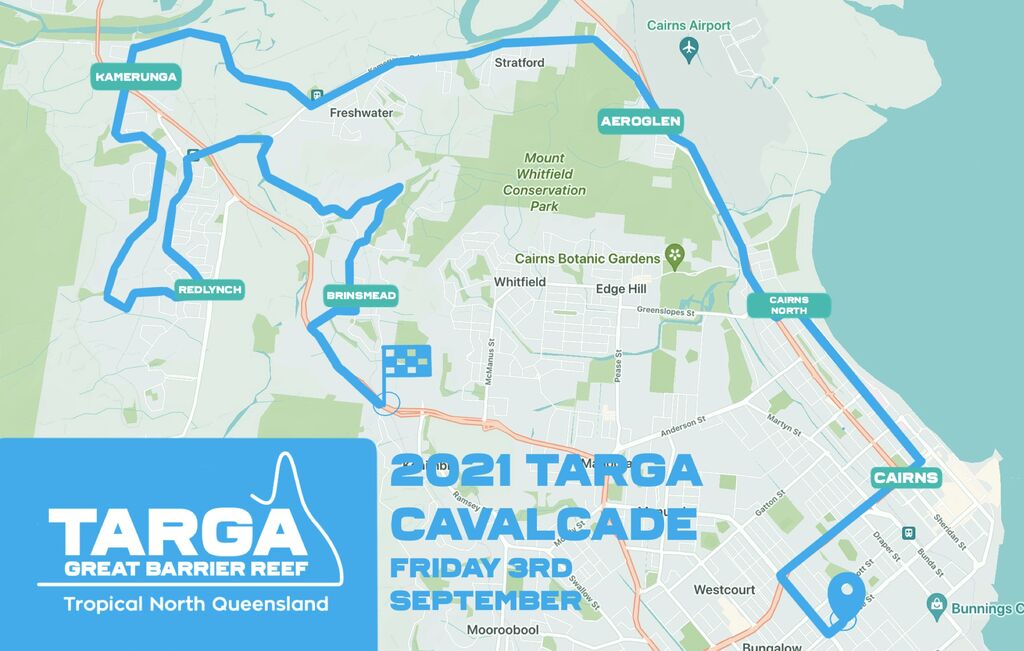 The super stage events in both Cairns and Innisfail, initially touted as an opportunity for crowds to get up close to rally cars, have been cancelled due to COVID-19 concerns.
Longer legs include a route along the Gillies Range, as well as tracks around Green Hill near Gordonvale, Malanda and Lake Morris Road to Copperlode on Friday.
Saturday's events will see cars travel around Mareeba, Ravenshoe, Millaa Millaa and North Johnstone, while the program signs off on Sunday in Innisfail.
FULL LIST OF ROAD CLOSURES HERE
The event's return has been welcomed by both local and state government, particularly as many of the region's prized events have been cancelled or postponed due to COVID-19.
##PQ##
MP Stirling Hinchliffe, the Minister for Tourism Industry Development and Innovation and Minister for Sport, said the event's important for both the local economy and community.
"The impacts of the pandemic have provided incredible challenges, but thanks to the hard work of Queenslanders our state was one of the first to put in place a COVID-safe event framework
"[This] paved the way for events such as this one to take place."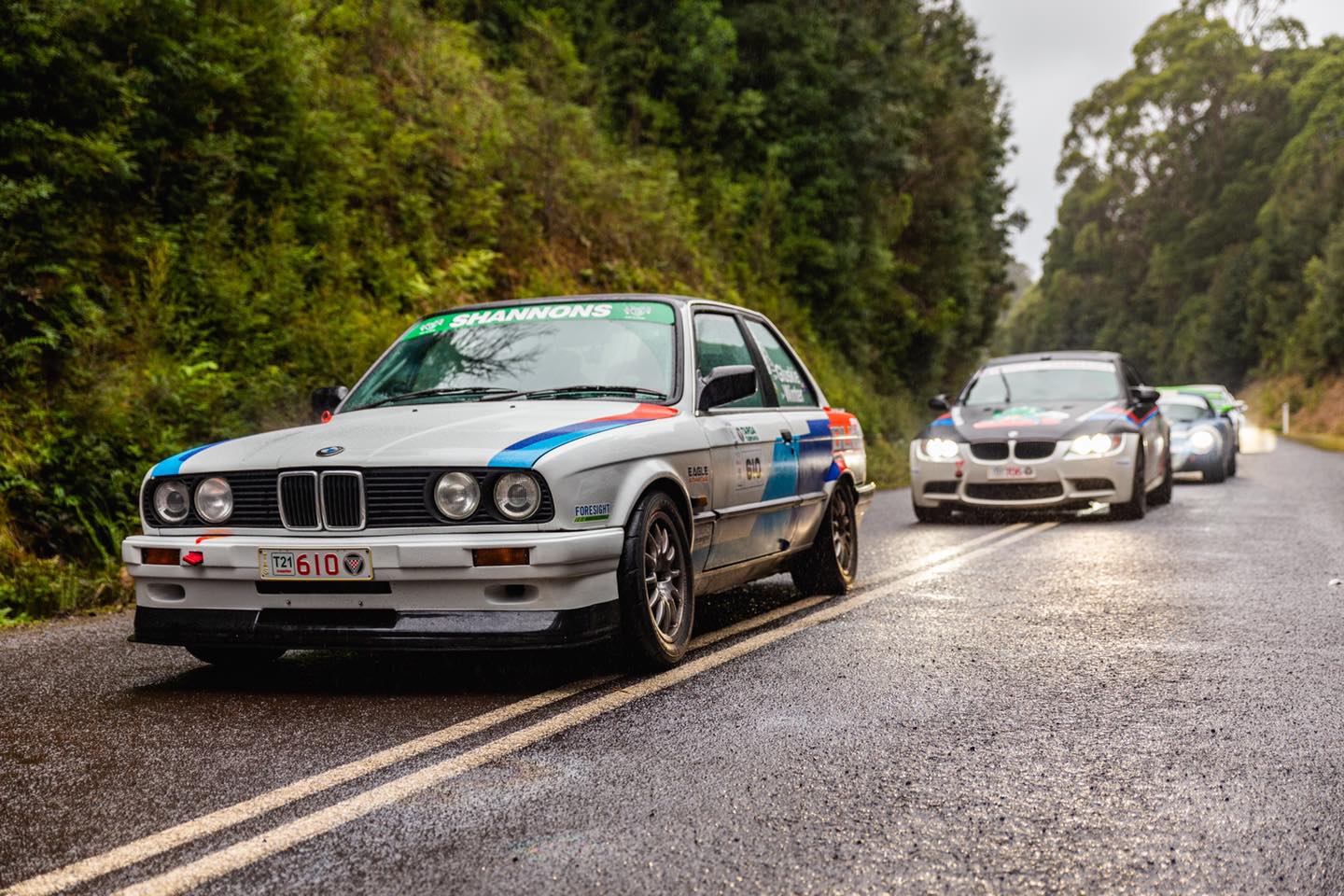 TARGA Tasmania fatalities
The upcoming rallies are the first to be run since the last program came to a tragic end.
In April, three competitors were killed in two separate incidents in the TARGA Tasmania event.
Queensland man Dennis Neagle, along with his driver, were among the fatalities after their Porsche 911 GT3 crashed on the final day of the event.
A day earlier a driver from New South Wales was killed when his Mazda RX-7 rolled during the Arrowsmith stage of the rally.
An investigatory tribunal was conducted by Motorsport Australia following the fatalities, the findings of which have been implemented in the upcoming TARGA Great Barrier Reef.
"TARGA operates every event to be as safe as possible, with safety being an absolute priority, and we meet the rules and requirements of both Motorsport Australia and the FIA," TARGA Australia CEO Mark Perry told Tropic Now.
"The TARGA community continues to be excited about TARGA Great Barrier Reef and we are working constructively with all parties to organise another successful event for North Queensland."
"Even though it (the Cairns event) is only three years old, our crews love coming to Cairns, love the roads up there, so we expect a strong field for 2021 at TARGA Great Barrier Reef."
Event organisers have already received 120 entries, up from the total of 85 last year.
ENTRY DETAILS HERE
Main points
TARGA Great Barrier Reef takes place from Friday 3 to Sunday 5 September
Routes will travel through Cairns, Kuranda, Innisfail and several Tablelands towns
It's TARGA's fourth visit to Far North Queensland, with events also in Tasmania and Victoria
This event continues to attract new and returning visitors to our region and it lifts community spirit.