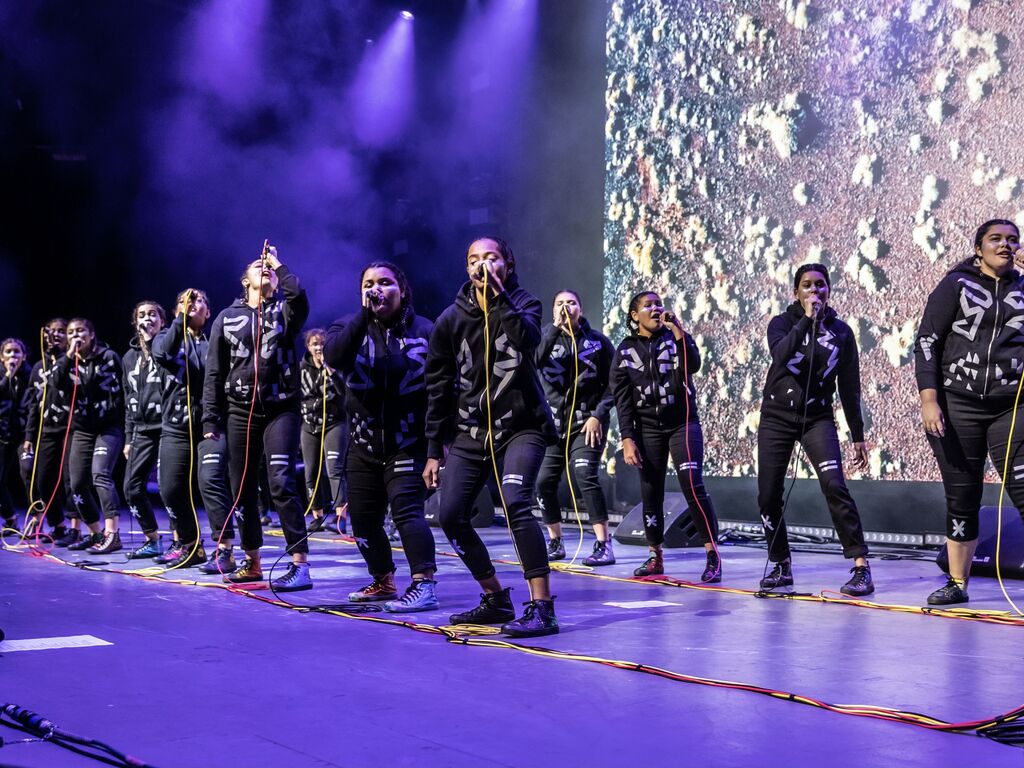 ##MP##
A group of Cairns girls who not only sold out the Sydney Opera House, but brought its audience to their feet, are returning to their hometown with the very same performance.
This Friday, CPAC will host Marliya – a subgroup of Cairns-based Gondwana Indigenous Children's Choir – and their award-winning production, Spinifex Gum.
The show, written and produced by The Cat Empire's Felix Riebl, starts at 7.30pm this Friday, 6 August.
##BA##
Singing in both Yindjibarndi and English, the young women will share stories of Indigenous Australians, particularly from the Pilbara in Western Australia where they connected with Riebel and fellow Cat Empire member Ollie McGill.
Combining lush harmonies and samples of life in Pilbara with hard-hitting pop backing, the result is a multi-layered sound that is political, challenging, and uplifting.
Spinifex Gum has featured at almost every Australian arts festival since its premiere at the Adelaide Festival in 2018.
Writer and producer Felix Riebl describes the group's journey since its 2016 beginnings as "extraordinary".
"They've played Dreamtime at the G to 80,000 people, The Sydney Opera House, Womadelaide, The Adelaide Festival, Perth Festival, Garma Festival, the opening of the Ganalili Centre in Roebourne, Parliament House, and sold-out theatres around the country.
##PQ##
"Everywhere they've performed they've absolutely knocked it out of the park and brought people to tears, whether it be in the most prestigious theatre, or on a bush stage.
Marliya member Ashleigh Ung told Tropic Now the group is looking forward to returning to Cairns.
"The audience should be expecting a fun, sharp and powerful performance from the girls," she said.
"We have been working like crazy over these last couple of days to bring to life an amazing performance fit for the Cairns community.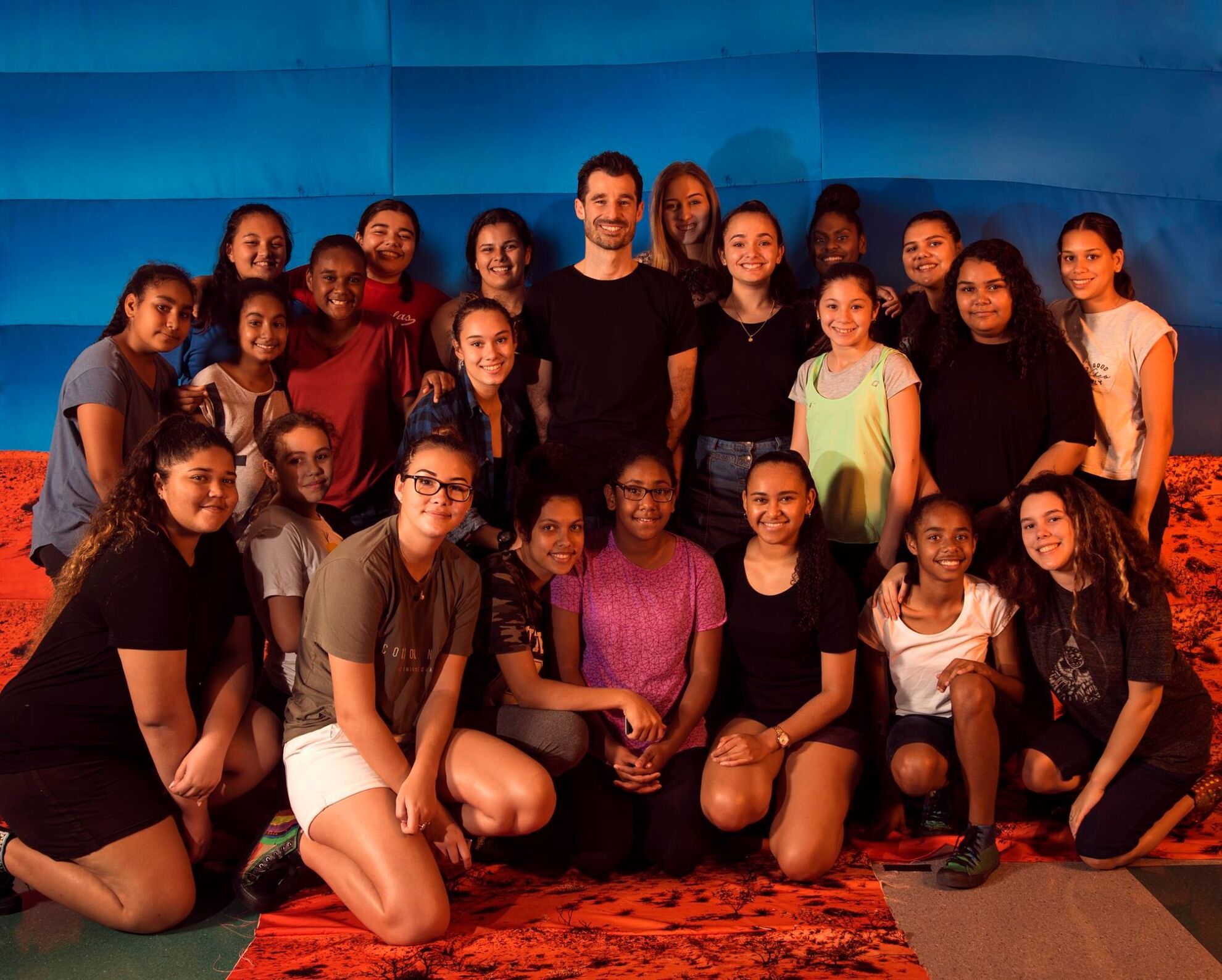 ##PQ2##
"I'm really looking forward to having my family and close friends come along to see what the choir can really do."
Originally part of the Women of the World, Spinifex Gum is the only event on the festival program that will proceed this weekend.
Saturday's program has been cancelled due to the extended lockdown in south-east Queensland.
"We are working with funders and partners to see if we can produce the WOW Cairns program either by postponing to a later date or by moving elements to an online format over the next few weeks," a festival spokesperson said.
"Saturday ticket holders will be entitled to a refund, and Festival Pass holders will have the option of a full refund, or a partial refund if they would still like to attend the Friday evening show."
Ticketholders will be contacted with further details.
Tickets to Spinifex Gum at CPAC this Friday evening are available here.
Main points
Marliya, part of the Gondwana Indigenous Children's Choir, will perform in hometown Cairns
WOW's Saturday program has been cancelled due to SE Queensland's lockdown
Tickets are available to see the performance at CPAC this Friday night
They've always done it with a grace and musical power that belies their age.
To be able to perform here, back home is just amazing.