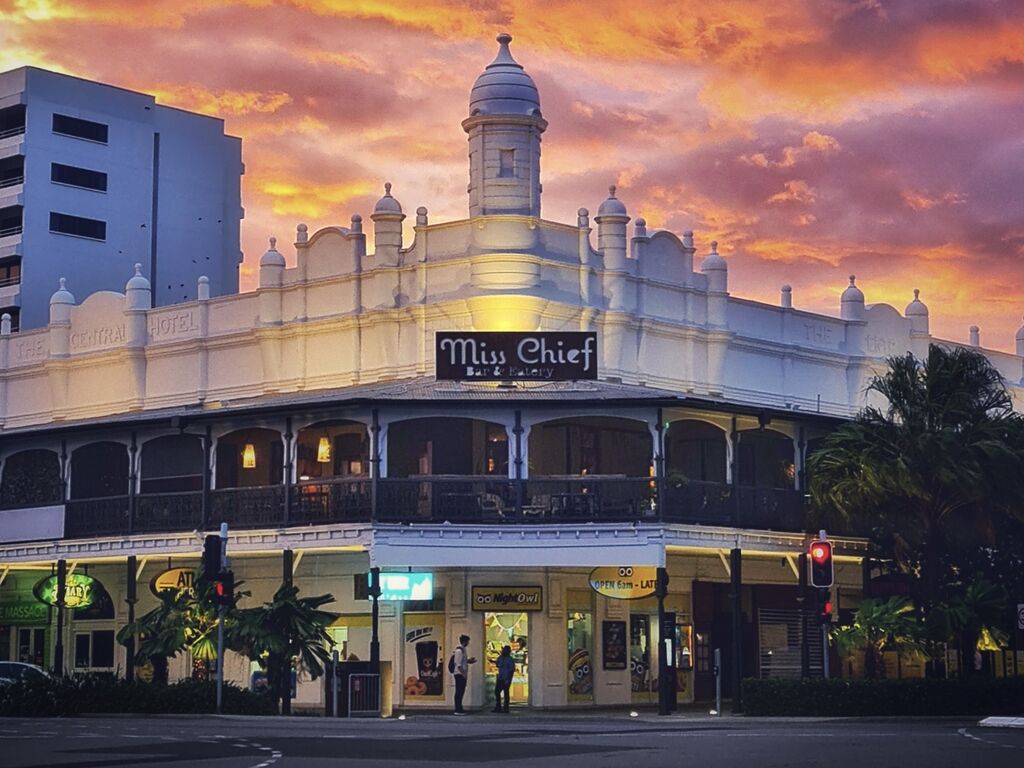 You probably wouldn't expect to find the best pork belly in town made by a plant-based chef, on a menu that's at least half vegetarian or vegan.
But if you've visited Miss Chief, you'll know she's full of surprises.
##BA##
Hidden above the hustle of the Cairns CBD, Miss Chief Eatery & Bar is one of those places we find ourselves at again and again.
Doubling as an intimate cocktail bar and a casual dining destination, the venue has become a mainstay of the city's nightlife since its opening in 2018.
It's latest string of events – including several sold-out Yum Cha Emporium Degustations and live jazz on the balcony – has perhaps brought a new clientele to the business, but it's the second-to-none service and quality food that long-time locals keep coming back for.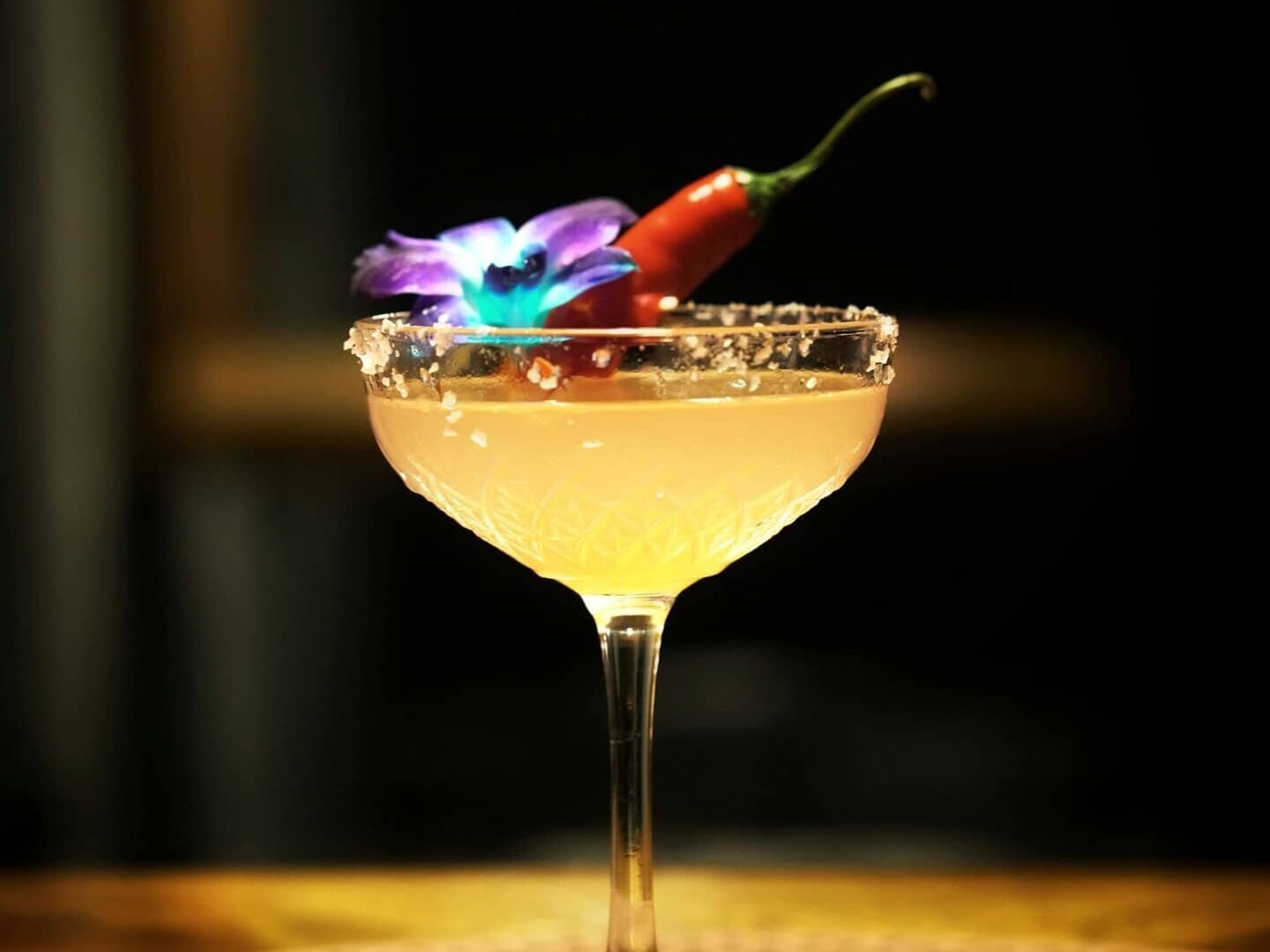 Miss Chief is owned and operated by sisters Jessie and Rebecca Barnett, who you'll find mixing chilli coconut margaritas behind the bar or serving share plates crafted by Head Chef, Dan Pugh, another part owner.
Together, the trio brings hospitality experience from the UK, Sydney and Melbourne, which has resulted in an eclectic union of flavours on both their food and cocktail menus.
"We're not trying to reinvent the wheel – we just want to create a memorable experience for everyone, in a beautiful, comfortable venue with good old-fashioned attentive service," Jessie told Tropic Now.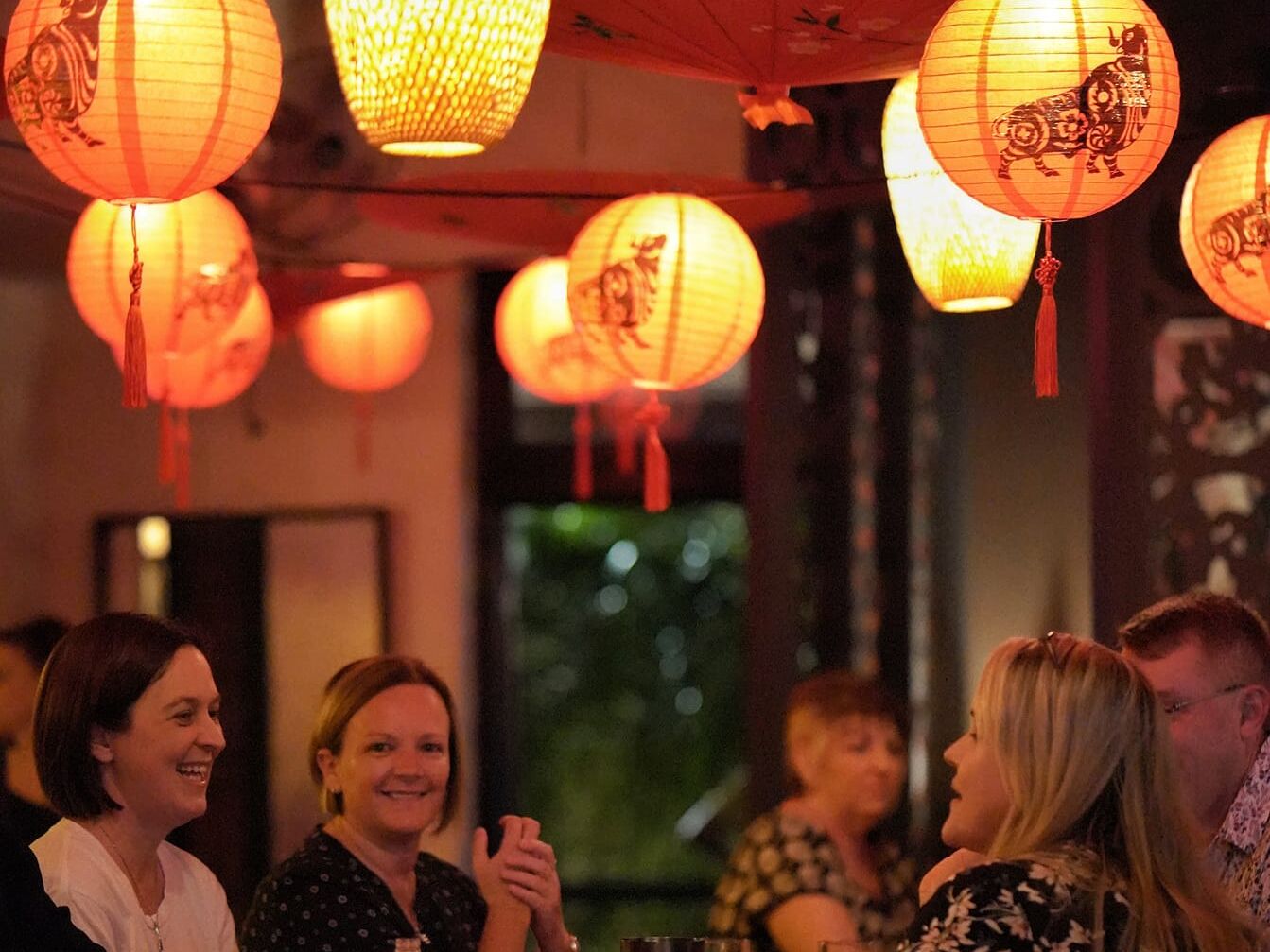 New Year's Eve, dim sum disco style
Bring in the new year with dumplings, DJ beats and delicious cocktails, in signature Miss Chief style.
Tickets include six courses of dim sum, a cocktail on arrival, and disco house, soul and funk 'til late.
As for the dress code, think 70s, with a Studio 54 spin.
7pm start, $69 per person.
Book here.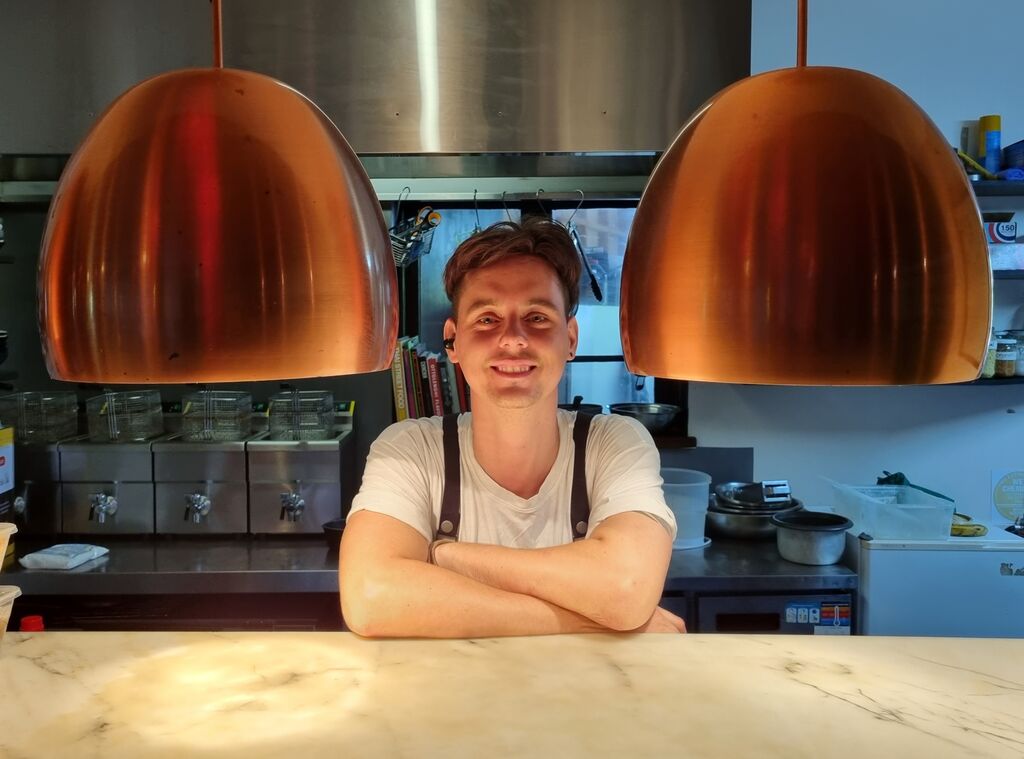 Q&A with Head Chef Dan Pugh
What's your background as a chef?
I started working in small pub in the UK when I was 14, doing the basics like peeling potatoes and washing dishes. After learning the basics of French cookery and baking in college, followed by several years in a fine dining restaurant, I was ready for a new challenge and decided to move to Australia. Now, seven years later and having worked in some really nice places in Melbourne, Sydney and Cairns, I think I've found my home at Miss Chief.
Where do you go for food inspiration?
I've constantly got my head inside a cookbook or on some good YouTube channels. I might see something another chef is doing and get inspired by that, but I always try to put my own twist on things. I've been eating plant-based for nearly a year now and I find it exciting and challenging to come up with vegan and vegetarian versions of the classics, like our mushroom pate or KFC cauliflower.
How have you made the menu adaptable?
I'm a big believer in going that extra mile to cater for even the pickiest of people – anybody can come in and have a good time at Miss Chief.
##PQ##
How do you describe your approach to cooking?
Keep it simple, use locally-sourced ingredients as much as possible and have fun with it. Cooking should always be an enjoyable experience and if it's not, you're doing it wrong!
What's your go-to food and drink pairing at Miss Chief?
Our katsu tofu bites and Jessie's Bloody Miyagi (her twist on a Bloody Mary).
What's your favourite local breakfast/lunch?
For breakfast I'd say Pantry 15 or Guyala Café. For lunch I really like Root Vegetarian or there's a nice new spot at Trinity Beach, NV Café – definitely worth a visit!
What's your most memorable experience with food?
It would have to be the first time I had deep-fried ice cream. If you haven't tried it then you're missing out.
What are five staples in your home pantry/fridge?
Five things I couldn't live without are kimchi, nutritional yeast, brussels sprouts, rice and soy sauce.
How many dumplings do you think you've folded over your career?
Ha! Well, I wake up in cold sweats some nights dreaming about them – so I'd say a few.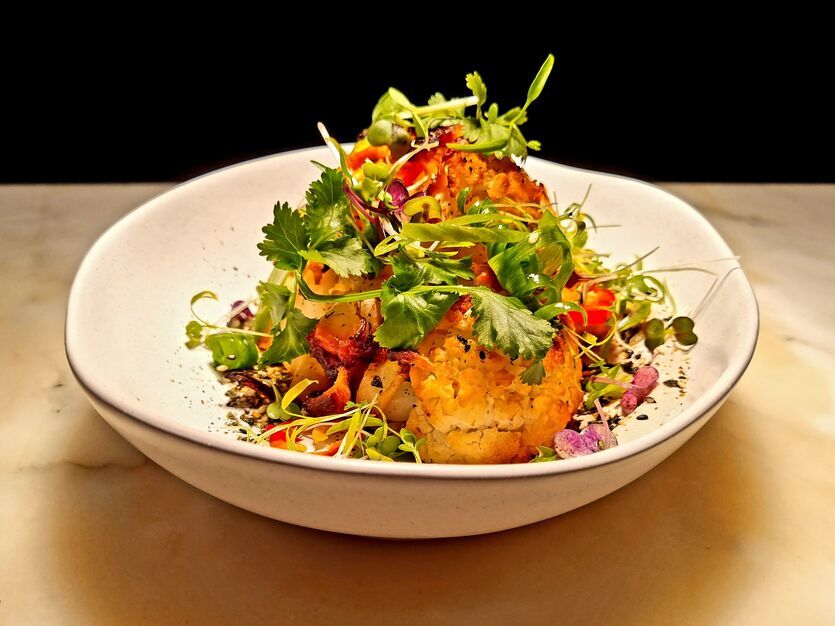 Tropic's favourite plant-based dishes at Miss Chief
Miss Chief's menu is ever evolving, with bespoke dishes created to suit the establishment's many events. Here are some of our recent favourites:
Mushroom and hazelnut crispy wonton, sweet chilli ginger sesame sauce

Miso-glazed cauliflower, walnut and tofu mousse, furikake, green onion, coriander

Crispy mac n cheese ball, kimchi, gochujang, and red pepper sauce, nutritional yeast, black sesame crumb

Kimchi pancake, chilli relish, soy, coriander

Miss Chief's Special 'KFC' Korean friend cauliflower bites, sweet and spicy gochujang sauce, kewpie
This story originally appeared in Tropic magazine Issue 33.
Half of our menu is vegetarian/vegan, and we have some really good gluten-free options too.