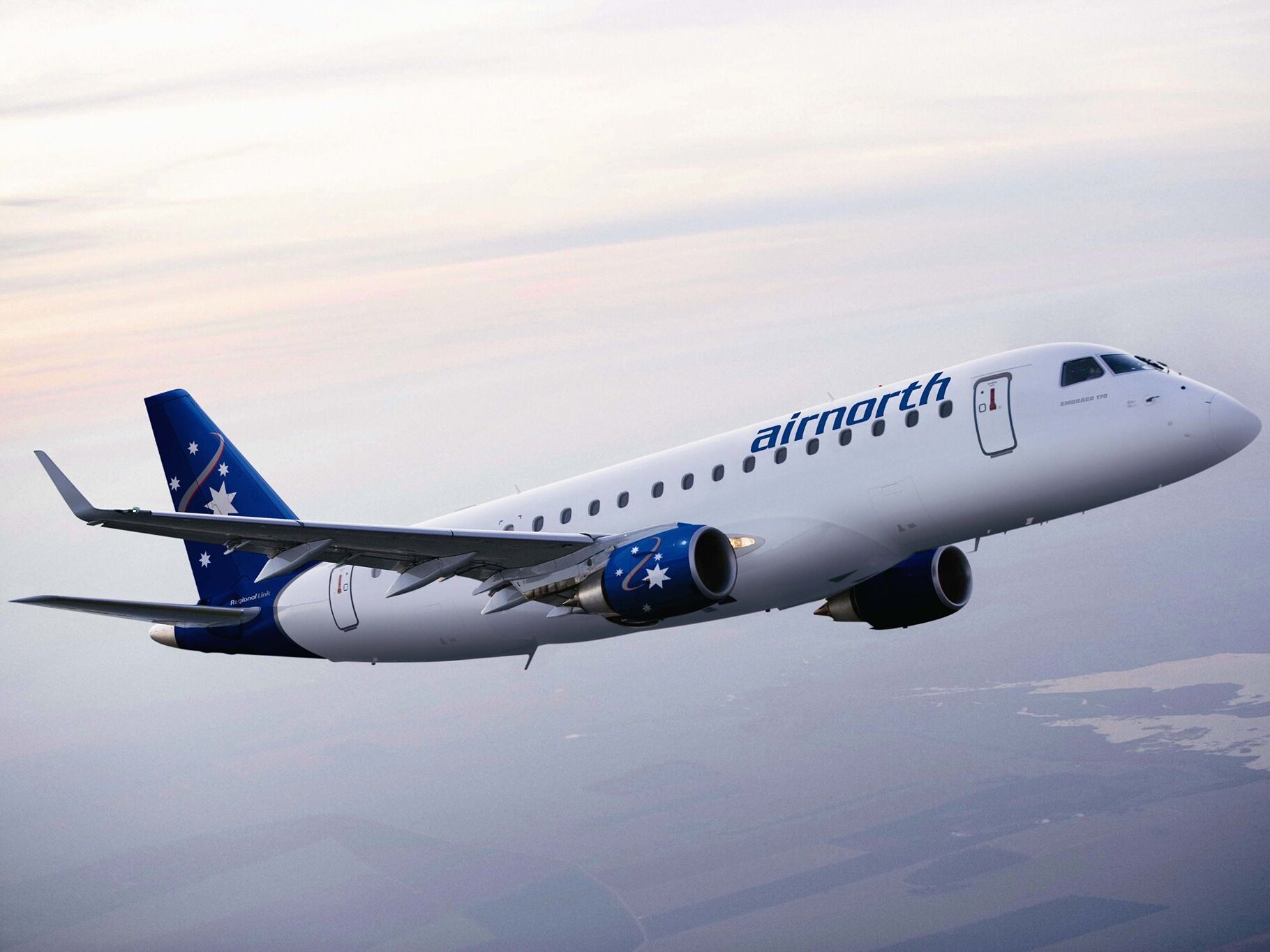 ##MP##
Queensland has recorded 59 new cases of COVID-19 today, while the number of active cases across the Cairns region remains at seven.
An Airnorth flight from Darwin to Cairns on Friday has been added to the contact tracing list, with passengers across five rows on the TL170 flight considered close contacts.
It joins the tracing alert issued on Saturday for JQ946 flight, which travelled from Melbourne to Cairns on Friday afternoon.
##BA##
Close contacts must quarantine at home for 14 days, even if testing negative, although those requirements are due to ease from 1 January.
Of the Cairns region's active cases, a Queensland Health spokesperson could not confirm how many were acquired interstate, overseas, or locally.
"Given the rising number of cases, we're unable to continue to provide detailed information on individual cases, beyond what may be provided at the daily press conference," the spokesperson told Tropic Now.
"To seek to do so would pull our contact tracers off the important public health work they are doing identifying exposure venues."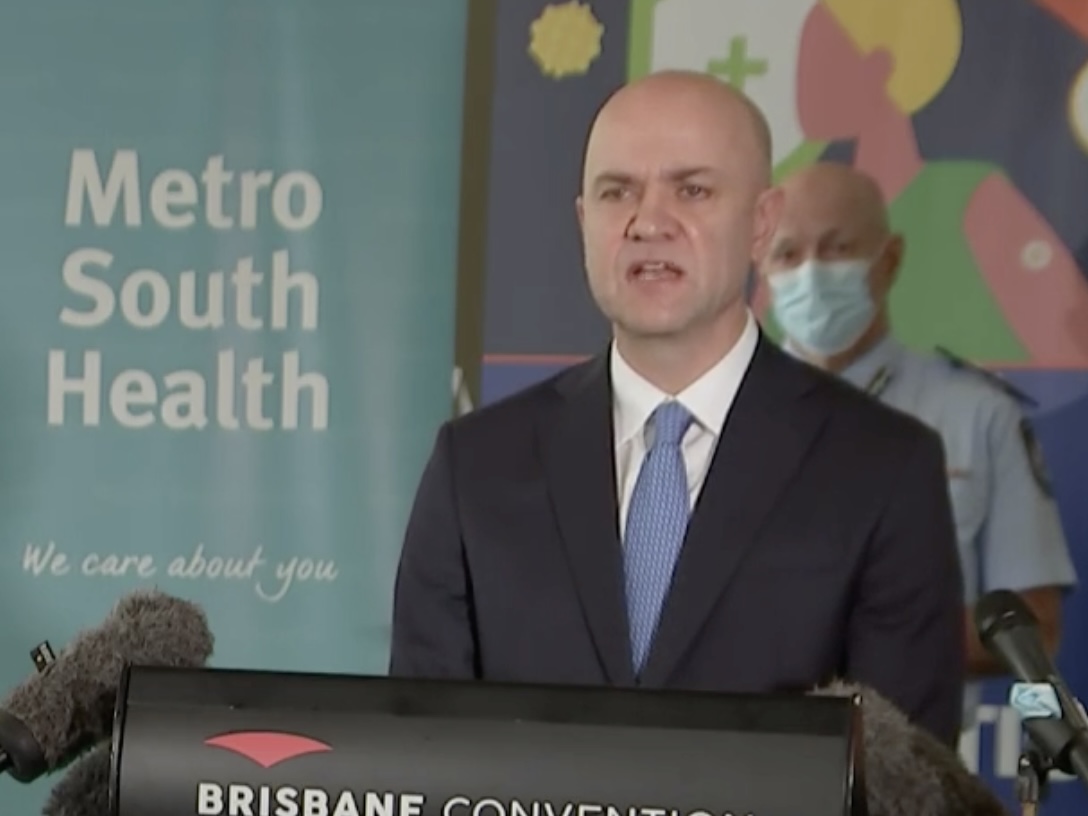 Queensland's jump in cases 'expected'
Chief Health Officer John Gerrard said the state's 59 new infections were not surprising.
"This is consistent with what we've been seeing over the past week, where we're seeing roughly a doubling in the number of cases every 48 hours," he said.
"We do expect the cases to increase significantly.
"We just have one moderately unwell patient in one hospital who is improving, I was told last night.
"She was not vaccinated."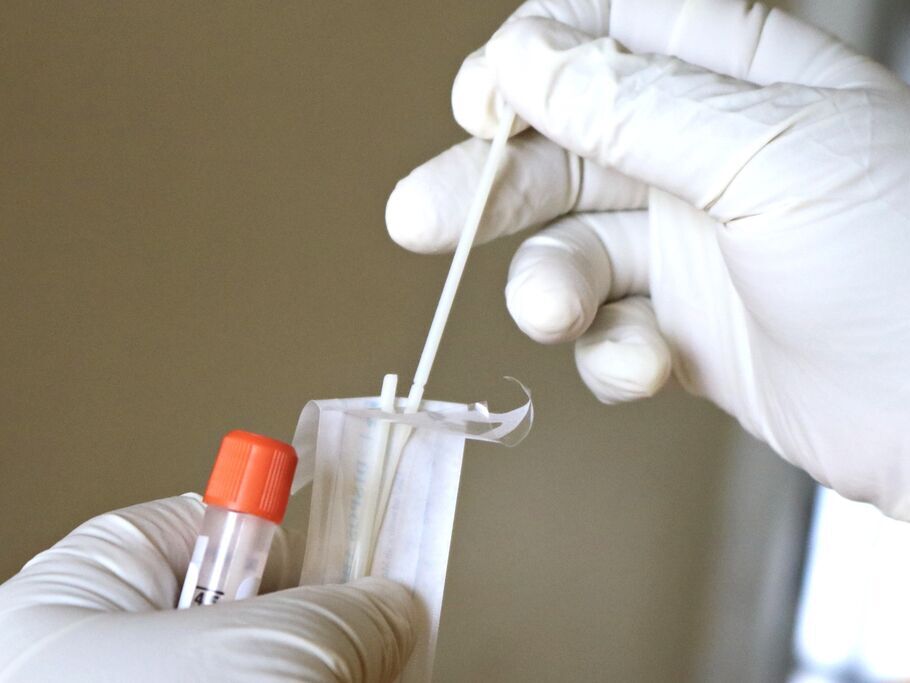 Dr Gerrard said there are currently 197 active cases across Queensland.
66 of them are in hospital, but most are there for isolation purposes.
"We know that people are most likely to get seriously ill in the second week of their illness," he said.
"It will be very instructive to learn in the next one to two weeks what pattern we see in the hospitals.
"There are no [cases] in intensive care in the hospitals at the moment."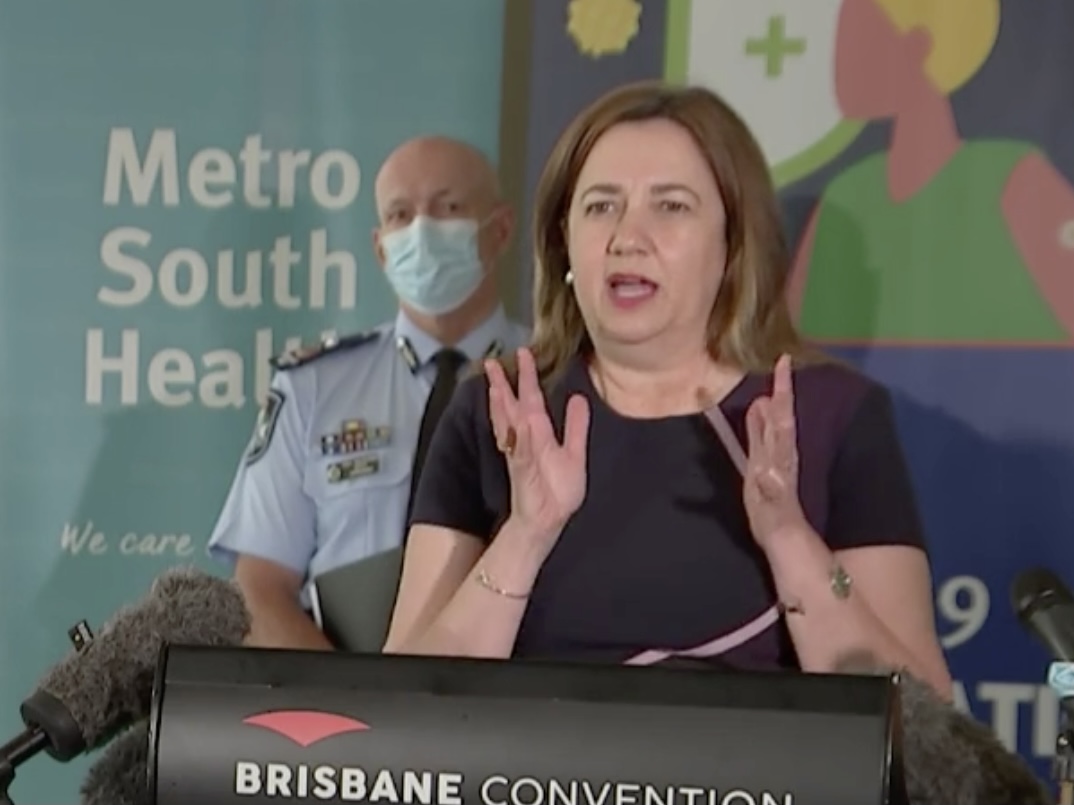 Mask wearing
Premier Annastacia Palaszczuk also urged residents to think about wearing a face mask in other indoor settings, outside of the current mandate on retail stores and public transport.
"I thank Queenslanders for wearing their masks – this has been very encouraging," she said.
"What we are saying today is that we strongly recommend that you wear your mask in an indoor setting.
"We're not mandating it, but I will be wearing my mask when I go in and out of cafes or restaurants.
"This is just an added precaution until we get to 90 per cent fully vaccinated but also until Queenslanders get their boosters.
##PQ##
"You can get them now at five months [after the second dose]."
89.6 per cent of eligible Queenslanders have now had one vaccine dose, while 84.5 are fully vaccinated.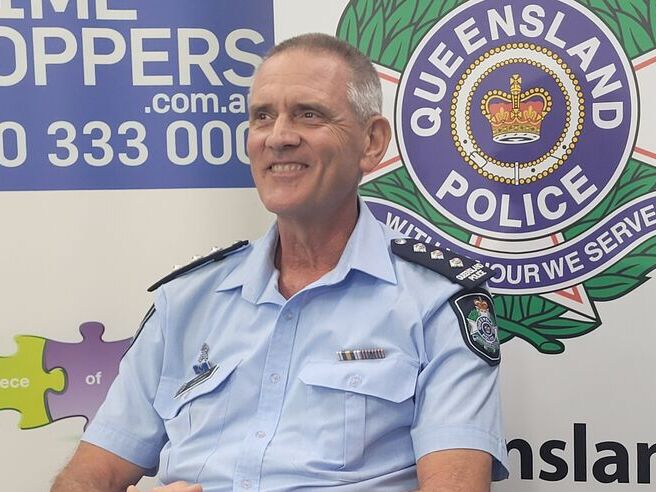 Compliance across the Far North
Acting Superintendent Brad Winks told Tropic Now compliance across the region has been "surprisingly good," with police arresting one man in Cairns Central for refusing to wear a mask.
"By and large the Cairns community have been very supportive," he said.
##PQ2##
"There was a person who was refused entry by security and became argumentative and abusive towards staff and as a result police were called.
"He was warned on several occasions around his responsibilities and requirements and it was only after he refused to acknowledge repeated requests that he was actually fined.
"That's not something we want to see.
"We don't want to see the workers from these businesses who've been struggling for months – who are trying to do the right thing and contribute towards the protection of the community – we don't want to see those people abused for doing their jobs."
He said local police received 19 calls from business owners reporting non-compliant patrons over the weekend and on Friday.
Getting a COVID-19 test
Port Douglas' only testing clinic will remain open until at least Friday.
The pop-up clinic, opened in response to significant pressure from tourism leaders in light of the five-day testing requirement, was due to close today.
An announcement on whether it will be extended further is expected later in the week.
In Cairns, there are several clinics conducting tests, with many not requiring a booking or GP referral.
Main points
Cairns currently has seven active cases, all understood to be interstate or overseas acquired
A contact tracing alert has been issued for a Darwin to Cairns flight
It joins others previously listed for flights from Melbourne and Brisbane
It's really important – if your booster is due, please go and get it.
They are our eyes and ears telling us what we need to know.