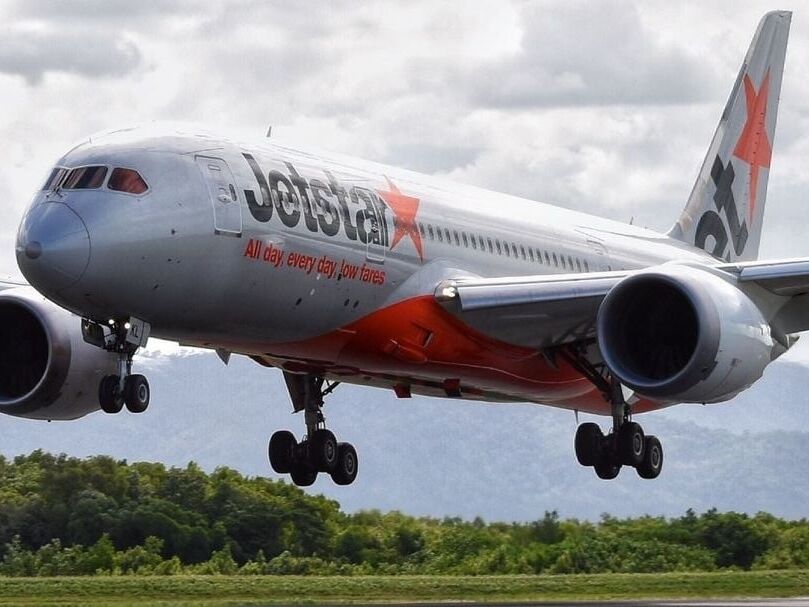 ##MP##
Almost 200 people in the Cairns and Hinterland Hospital and Health Service region are now under COVID-19 quarantine directives, however the fully vaccinated could all be out for Christmas under new close contact rules.
Two extra Cairns flights, including a service within the state, have been added to the close contact exposure sites list.
People in rows 14-18 on JQ930 from Brisbane last Thursday are now quarantining, along with passengers who travelled on Friday in rows 18-22 on QF926 from Sydney.
They join passengers from Melbourne, Darwin and Coolangatta, bringing the total number of close contacts in quarantine to 180.
##BA##
The exposure sites were updated as Deputy Premier Steven Miles announced that from tomorrow, fully vaccinated close contacts will only be required to quarantine for seven days instead of 14.
"That will greatly reduce the impact on individuals as well as businesses when they have a positive covid case," he said.
While Queensland Health is yet to confirm the rules apply retrospectively, Police Commissioner Katarina Carroll certainly suggested they do.
She said she was expecting some of the more than 100 police in quarantine to return to work this week.
"I welcome the seven-day quarantine directive because most of my staff, as you know, are double vaccinated and in fact, nearly every one of them because of the compulsory vaccination program that we have in place," she said.
"So, some of those officers will be back out on the streets in the next couple of days."
If the rules do apply retrospectively, all fully vaccinated passengers in Cairns will be out for Christmas because the quarantining period begins from the time they were at the close contact venue.
All of the flights arrived in Cairns last Friday or beforehand.
Unvaccinated close contacts will still be required to quarantine the full 14 days.
Meantime, five eateries in Cairns and Port Douglas have also been added to the exposure sites list as casual contact sites.
They include Grant St Kitchen, Port Douglas Surf Club Bar & Bistro (The Surfy) and the Central Hotel in Port Douglas, as well as Hogs Breath Café and Dunwoody's Tavern in Cairns.
The full list, including dates and times, can be found here.
Queensland today surpassed its record in daily cases, with 86 new people testing positive.
79 of the cases are locally acquired, as the trend of a doubling in cases every two days continues.
There are a total of 269 active cases, with 61 of them having the Omicron strain.
One person is in intensive care in Brisbane and while she is vaccinated, Chief Health Officer Dr John Gerrard said she's not particularly unwell and is only in ICU as a precaution because she has a number of other medical conditions.
Main points
The 14-day quarantine requirement for vaccinated close contacts will be reduced to seven days from tomorrow
180 flight passengers deemed close contacts are currently quarantining in Cairns
They all arrived last Friday, so if rules are applied retrospectively as suggested, the fully vaccinated will be out for Christmas