Free festivals, arts and culture events in Cairns this February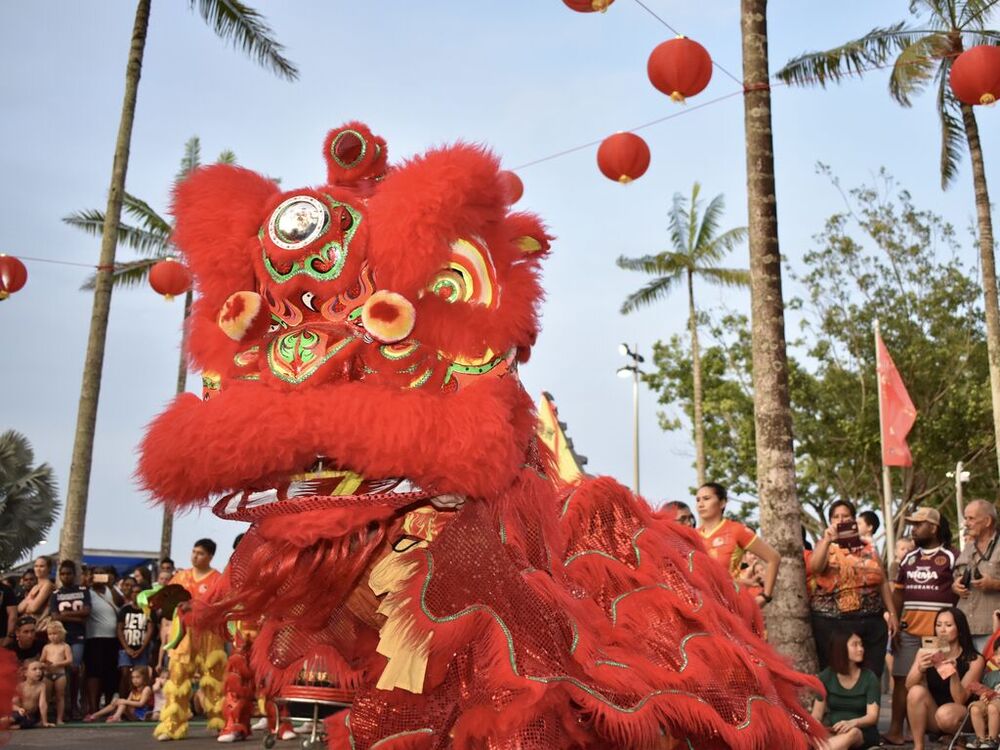 ---
From Lunar New Year celebrations to live music at the newly revamped Court House, Cairns has a whole lot of fun – and free – things to do this February.
Arts, culture, exhibitions, music, festivals. Our city has it all – and the Tropic team has the details below.
---
---
Friday 5 to Friday 26 February
The Year of the Ox will open at Pier Shopping Centre on Friday evening, February 5, with a celebration by CADCAI Molihua and Chinese Lion and Dragon performers.
The following weekend will bring Lunar New Year Day, with firecrackers, fireworks and markets on the Eastern Events Lawn from 5:30pm, Friday February 11.
The Lagoon will then host the Lantern Festival on Friday February 26, an annual highlight in the local Chinese community's rich 145-year history.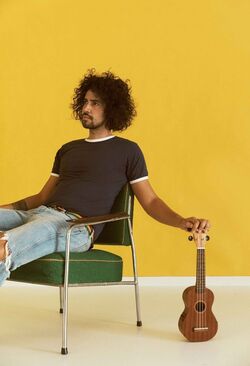 Friday 19 February, 4-9pm
The newly revamped Court House will soon transform into a cultural hub, with live performances, exhibitions, food vendors and a licenced bar lined up for its official opening on 19 February.
Torres Strait hip hop artist MauPower, Bobby Alu, Nikki Doll & Mambo Swing will bring music to the lawn, while the building's interior will host three exhibitions showcasing Indigenous artists.
After the Friday's festivities the Court House will remain open to the public, Tuesday to Saturday, 10am-4pm.
Until Saturday 13 March, 5pm
Ben Quilty, The Entangled Landscape
Internationally regarded as one of Australia's leading contemporary artists, Ben Quilty challenges relationships between the personal and the cultural.
Quilty chooses images of tourist destinations with a dark history, creating sinister images to explore complex issues. His works have a sense of unresolved urgency, leaving viewers without ease or escape.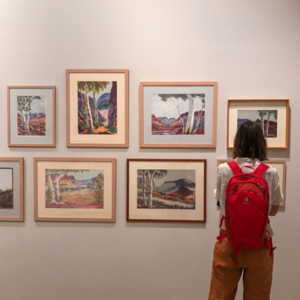 Albert Namatjira and the Hermannsburg School
This exhibition captures the ethereal beauty of the MacDonnell Ranges, presented in the distinctive style of one of Australia's most recognised Aboriginal artists.
Namatjira's sons and other relatives were inspired to follow his example, founding what is known as the Hermannsburg School of watercolours.
Together these works portray the beauty, whimsy and magical luminosity of an ancient landscape.
Buhlebezwe Siwani, Dedisa Ubumnyama (Turn The Darkness Away)
Buhlebezwe Siwani, born in 1987, lives and works between Amsterdam and Cape Town.
Her art practice explores issues around intergenerational trauma experienced in contemporary South Africa, highlighting the complex belief system of the country's Indigenous people following colonialism and introduced Christianity.
Yandell Walton, Shifting Surrounds
From Saturday 13 February
Shifting Surrounds is an immersive digital media installation by contemporary Cairns-raised artist Yandell Walton.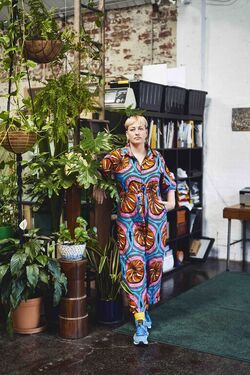 Examining the continual process of change and adaptation, Walton, presents scenarios within the discourse of science fiction, using metaphor to suggest the extent of the impact humans are having on Earth.
Behind these speculative visions are the sobering, and increasingly alarming, facts and statistics of climate change.
The HeART Project Exhibition
Featuring artists from correctional and detention facilities, the works portray how acute rheumatic fever (ARF) and rheumatic heart disease (RHD) have impacted their families and communities. On display until Thursday 18 February.
The Safe Arrivals Project
Presenting Dr Tom Wright and Dr Tim Warnock's time spent delivering babies at Cairns Private Hospital, this exhibition shows a selection of photographs documenting the safe arrival of babies at Cairns Private Hospital. Also on display until Thursday 18 February.
Teeya Ryan, Absent Friends
Launching on Friday 12 February, 6pm, Teeya Ryan will present her first solo exhibition Absent Friends – an exploration of our lost connections to family, friends and the environment in the aftermath of the pandemic. Ryan, a 2020 school graduate, won the Tanks Arts Curator's Award at last year's Energy Exhibition.