Port Douglas mourns 'King of the Inlet' croc after crab pot death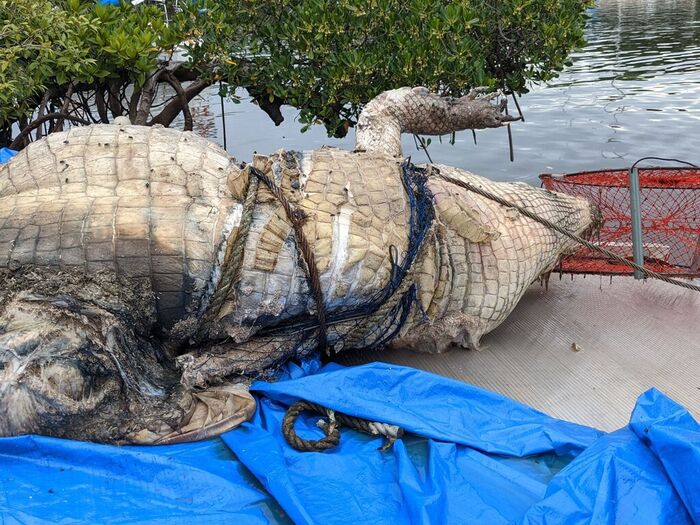 ---
A resident dominant crocodile believed to be up to 80 years old has been removed froom Dickson Inlet in Port Douglas after he became tangled in crab pots and drowned.
The four-and-a-half metre reptile was discovered floating in the inlet over the weekend.
A spokesman for the Port Douglas Yacht Club described the death as tragic.
"He was in fact caught up in not one, but two crab pots and then entangled on the rope and steel wires of a mooring line," he said.
"Tragic end to the big fella."
The owners of Lady Douglas River Cruises regularly spotted the crocodile on their daily tours.
---
---
"He was just known as the big guy and he was the local resident croc, he was the big dominant male and we've been seeing him for a few years," said operator Kate Agrums.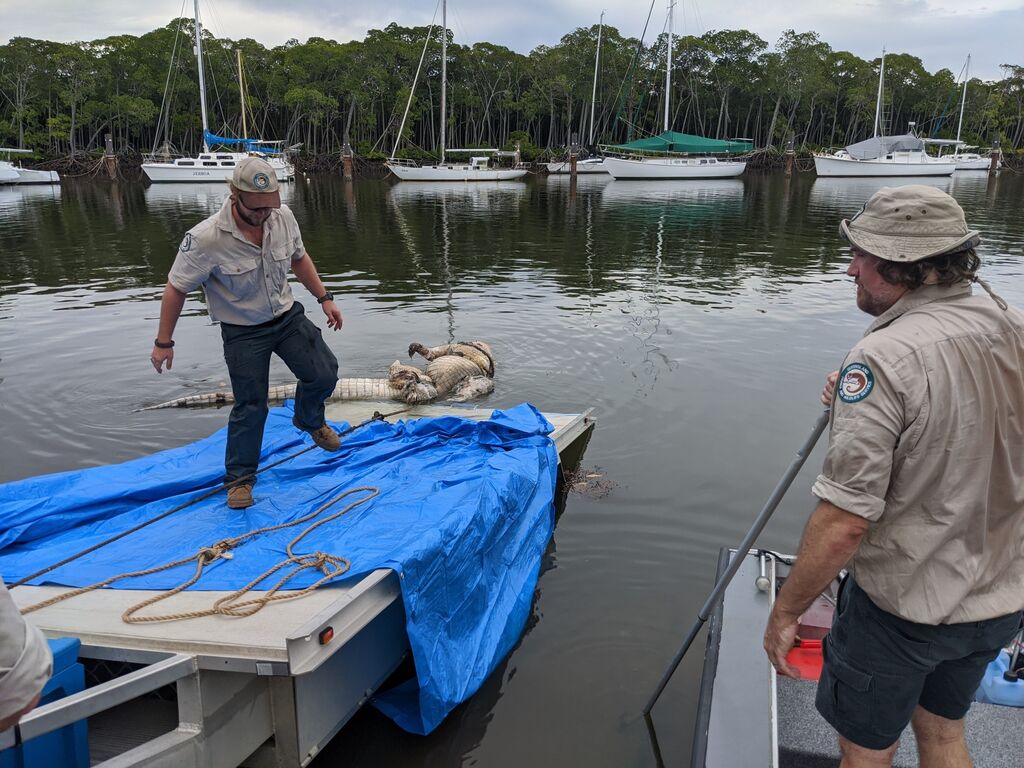 "He was definitely the big star of the show, the King of the Inlet."
"We've seen him moving throughout the inlet and into the Mowbray River.
"It's pretty sad and it was a horrible way for him to go.
"It was a few days before he got removed, too.
Ms Agrums said it is the first time she has heard of such a large a crocodile being killed by crab pots in the estuary.
"It's a very unfortanate freak accident," she said.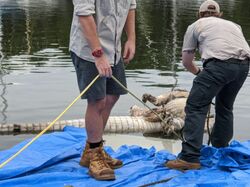 "We haven't seen any others in the seven years we've been doing these tours.
"People are allowed to crab in there so people do.
"They would have to change the rules (to prevent such incidents) but I can't see that happening."
Ms Agrums said she now expects another dominant male to move into the area.
A spokesman for the Queensland Department of Environment and Science has confirmed the death as a result of drowning after being entangled.
He says crab pots left in the water do pose a risk of entanglement and drowning for crocodiles and other marine animals.
People are advised to check crab pots regularly and to remove them from the water after fishing to reduce the risk of entanglements.