Traffic nightmare on Cairns' beaches 'won't get better'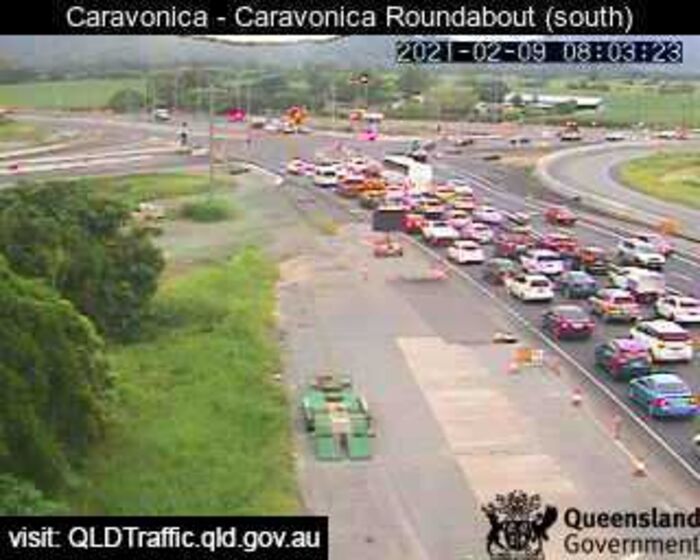 ---
The daily commute into Cairns for Northern Beaches residents has doubled in length this week, following the installation of traffic lights at roadworks on the Captain Cook Highway at Caravonica.
The works are part of the Smithfield Bypass project, which is aimed at reducing travel times by between three and 12 minutes.
However, 'temporary' traffic lights established at the former Caravonica roundabout site over the past few days has suggested otherwise.
The lights will eventually be permanent.
---
---
Kewarra Beach resident and real estate agent, Paul Sheldon, said the traffic was backed up to his suburb when he joined the line of vehicles this morning.
"I usually leave home at 7-AM to miss the traffic that had been there and that was usually quite an easy trip into town," he told Tropic Now.
"When I came out at Kewarra Beach this morning it was backed up to Kewarra Beach.
"Once we got through the new set of lights it went back to the usual banked up traffic.
"Commute time has easily doubled to around an hour and a half.
"And that's before the main rush hour, when the school run begins."
He said the situation is even affecting the property market.
"We are getting buyers saying they don't want to live on the northern beaches, they don't want to sit in the traffic," Mr Sheldon said.
"People who are already living there are selling up and moving closer to town."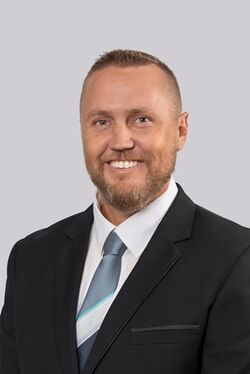 Tropic Now has contacted the State ALP Member for Barron River, Craig Crawford, to find out what the next stage of the project will be and if there is likely to be any relief when the time period for the temporary lights ends in May.
He is yet to respond.
Division 9 Councillor for the Northern Beaches, Brett Olds – a commuter himself – said his understanding is the situation won't improve, even when the project is complete.
"It was always to be expected, I've been calling this out for years," he told Tropic Now.
"Main Roads say they got their figures based on four-per-cent of people using public transport, but it's not true, it's only two-per-cent and 90% of those are school children.
"They knew the day it opened it would be over capacity.
"I feel gutted for every single person who lives on the Northern Beaches.
"This won't get better, this is just now our commute."
The project is both over budget and over schedule.
Originally, it was scheduled for completion in early 2020 at a cost of $152 million.
When the initial design – for the single lane bypass road to link up with the Yorkeys Knob intersection – was changed, the State Government said the new design would save money to allow for the bypass to be duplicated to double lane.
So far, $164 million has already been spent, a budget blow-out of $12 million.