Another two Taipans home games announced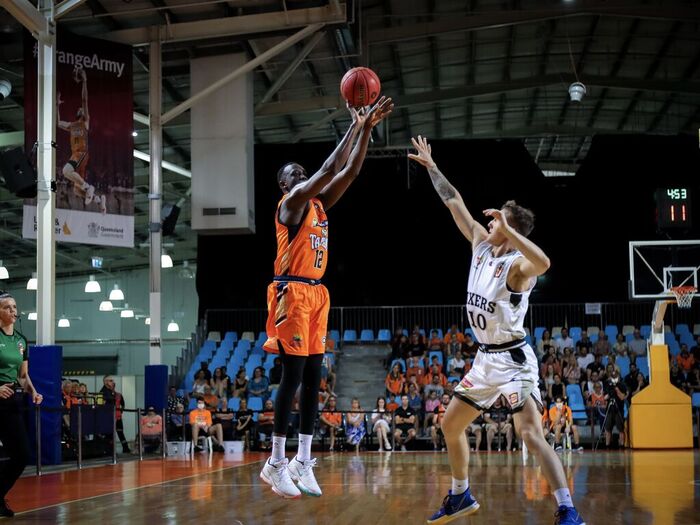 ---
The NBL has released its Round 4 schedule with the Cairns Taipans set to host another two home games.
The Taipans have already enjoyed their first four games of the 2021 season at the Cairns Pop-Up Arena, with another scheduled tomorrow night against the Hawks.
The team will then head south this Saturday to play the Brisbane Bullets at Nissan Arena.
---
---
Round 4 fixtures will bring the Taipans home again to play;
Cairns Taipans vs Brisbane Bullets, Saturday 6 February, 4:30pm.
Cairns Taipans vs SKY Sport New Zealand Breakers, Monday 8 February, 6.30pm
This Saturday's start to the back-to-back battle against Brisbane will be the first time the Taipans have faced the southern competitor this season.
Round 4 will also bring the NZ Breakers to Cairns – another new rival and chance to pick up a win for the Orange Army.
The Taipans have had one one-point win against Sydney Kings and three consecutive close losses, including Monday night's 87-85 defeat against Melbourne United.
Taipans coach Mike Kelly said the team did well to score highly given Melbourne had a 13-point lead with 6:45 remaining in the fourth quarter, but would prefer they didn't need to fight back.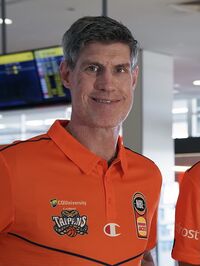 "We came in with a mindset to win and we're coming away with a loss but I actually think we played half a game the way we really wanted to play," he said.
"I think Melbourne United deserved the win because they played four quarters and had a great first half. We just had a great second half.
"We didn't get to the positions we needed to in the first half to contest their shots, and once they get going, they have good shooters and ran that good set.
"I was disappointed with how we communicated out there, we need to be better out there.
"Then the guys adjusted and we did a much better job to slow that down, and they had to adjust and run a different set.
"I loved the way our guys fought back and in the end it was too little, too late."