Tropical low on Cape York could become a cyclone in the Coral Sea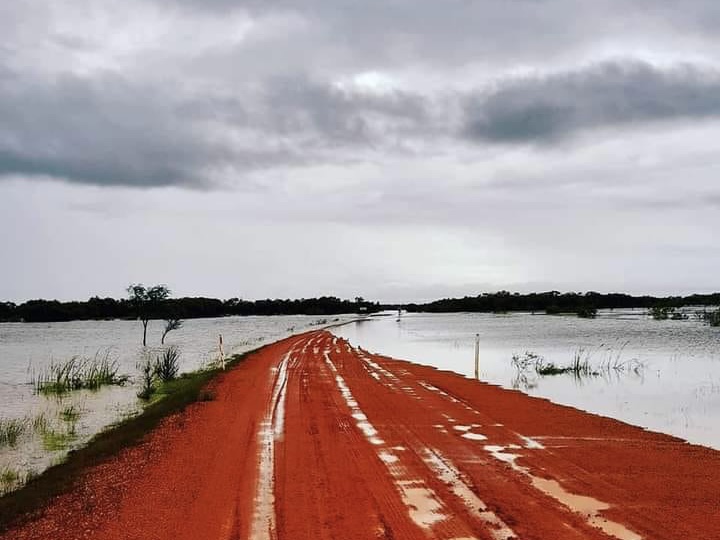 ---
A weather system bringing heavy rain to the Cape York Peninsula could develop into a cyclone in the Coral Sea later this week.
Meteorologists had initially predicted the tropical low would form a cyclone before it crossed onto land from the Gulf of Carpentaria this morning.
That never eventuated, but forecasters believe there's still a chance it will intensify.
---
---
Kimba Wong from the Bureau of Meteorology has told Tropic Now the system could hang around the Peninsula and even move back over Gulf waters.
However, she said in the longer term, it's looking increasingly likely that it will move east into the Coral Sea.
"There's still quite a lot of uncertainty in its track," she said.
"It looks like it will remain a low pressure system over land, bringing heavy rain and thunderstorms to the Peninsula.
"It could then pop out over the Coral Sea and then as we head into the end of the week there is a chance it could intensify and turn into a tropical cyclone.
"But if that were to happen it would be reasonably offshore without any real impact.
Ms Wong said whether the system could turn back west towards the Queensland coast was too difficult to predict at this stage.
For now, the low is moving east northeast at eight kilometres per hour.
The biggest hazard is heavy rainfall which may lead to flash flooding around central parts of Cape York Peninsula for the remainder of today and into tomorrow.
Six hourly rainfall totals of up to 180mm are likely near the low.