Free coffee today at Blackbird Warehouse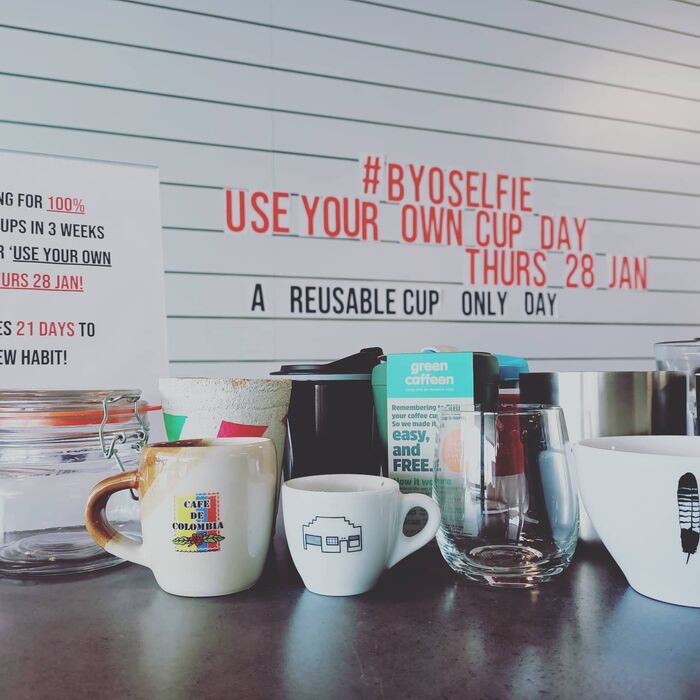 ---
Anyone who brings a reusable cup to Blackbird Warehouse today can score a free cup of bean-brew.
The local coffee house has partnered with Plastic Free Cairns to hold a 'Use Your Own Cup Day', following a 21-day campaign of encouraging people to pick up the habit of bringing reusables.
---
---
In the first week of the campaign, 55% of Blackbird Warehouse's hot beverages were sold in reusable cups – including 5% of customers bringing their own cup, 15% using the free reusable swap network Green Caffeen, and 35% dining in.
Blackbird Warehouse owner Troy Furner, one of the first to adopt the Green Caffeen model in Cairns, said the plastic free movement has always been at the heart of his business.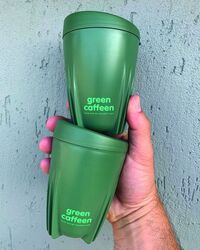 "We've used our platform to support and influence industry into conducting business sustainably and with less impact on this beautiful part of the world we live in," he said.
"We were delighted to be asked to feature in this pilot program from Plastic Free Cairns and see it as another great avenue to not only support the movement but influence our local industry to follow suit.
Plastic Free Cairns coordinator Helen Reilly said takeaway coffee cups and lids are a huge litter and waste problem.
"Australians throw out 2.7 million single-use or disposable coffee cups every single day," she said.
"Coffee cups are usually not recycled due to their plastic lining, so they contaminate the recycling stream and end up in landfill, or worse, in our environment. We need to stop this.
"We want to achieve 100% reusables today.
"While we believe reusables shouldn't just be one day – it needs to be every day – we just need to create the habit."
Tropic can also confirm reusable cups are allowed under the state's COVID-19 restrictions in a contactless pour (which Blackbird Warehouse have down pat).
Learn more at plasticfreecairns.org