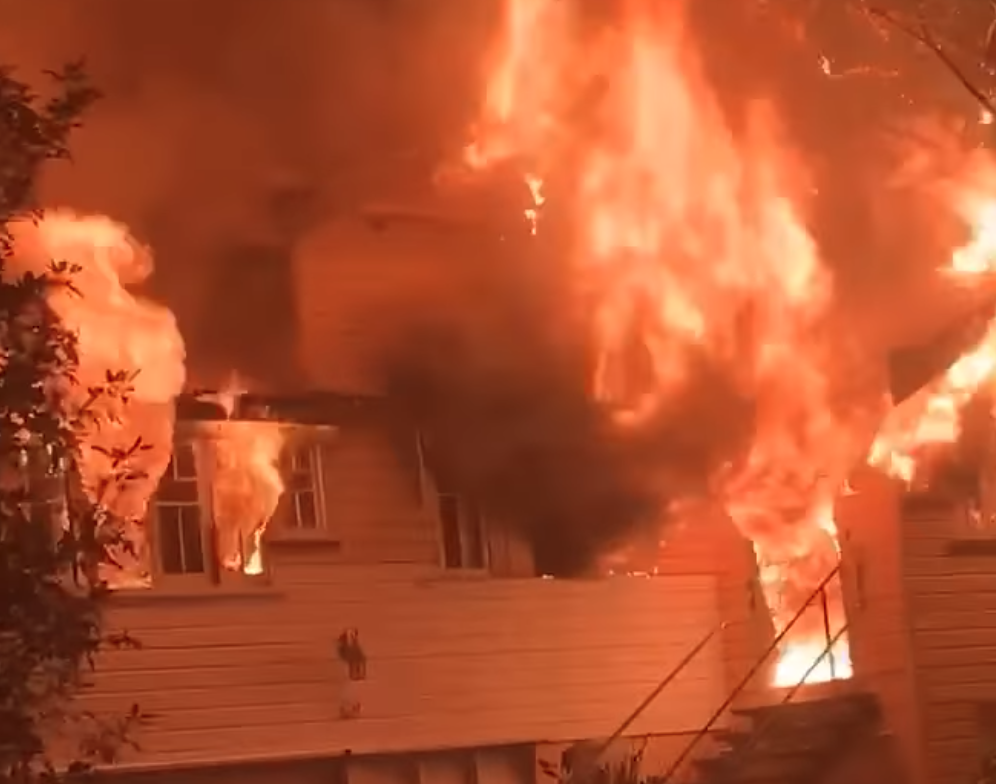 ##MP##
Police say a huge fire which engulfed a Queensland-style house in Cairns overnight was deliberately lit.
The blaze broke out in the Sheridan Street two-storey building just before 9PM last night and quickly took hold.
WATCH THE VIDEO BELOW
Detective Inspector Kevin Goan said the house has not been occupied for several years but is sometimes used by squatters.
##BA##
"It had been used from time to time by people who choose to sleep rough within our community," he said.
"We understand there may have been at least two people acting suspiciously in that area last night.
"The matter is still a crime scene for our forensic officers to process that site.
"We are appealing for public assistance."
Several bystanders were at the scene last night taking photos and videos.
Police would like to view any footage and also want to hear from people who may have heard or seen anything suspicious.
Anyone with information can call Crimestoppers on 1800 333 000.
Main points
An unoccupied house in Sheridan Street went up in flames
Police say the blaze was deliberately lit
Officers are investigating reports two people were acting suspiciously in the area