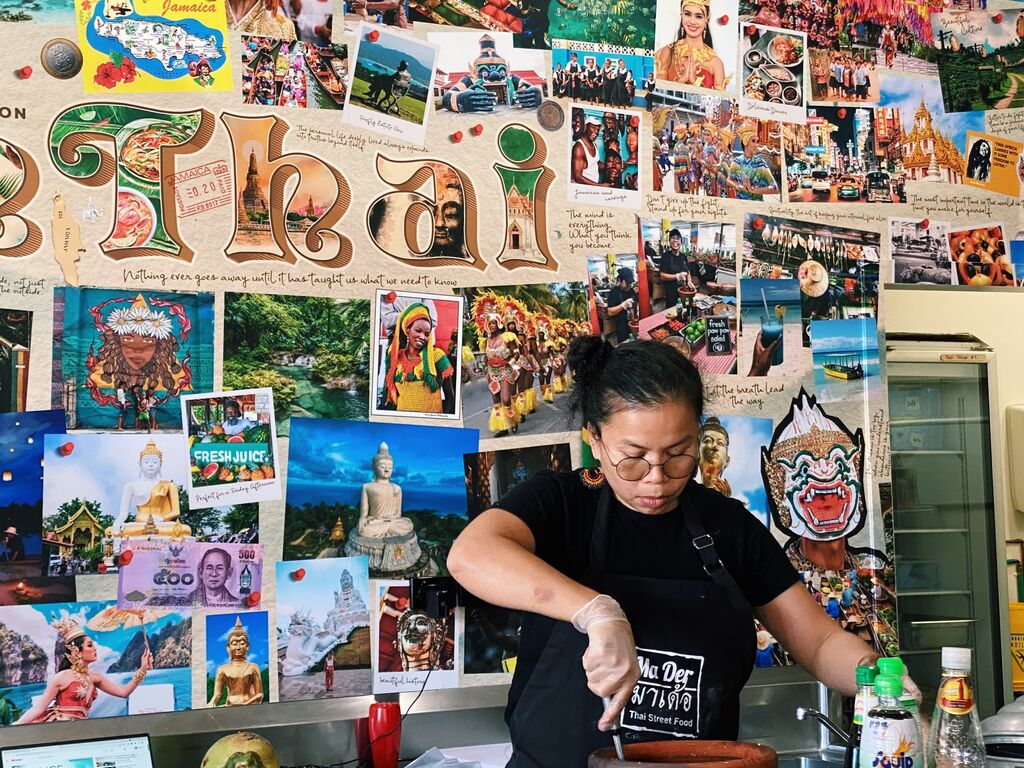 Who wishes they could grab Rusty's famous paw paw salad on any given day?
Well, now you can. 39 Lake Street.
Saowani (Tiss) Bunwong, the friendly face behind the Ma Der Thai Street Food at Rusty's Markets, has just opened a new café in the Cairns CBD.
##BA##
Ahead of its official opening Monday, 26 July, the café is now open to sell takeaway coffee and its signature dish – green paw paw salad, of course.
Featuring a few additions not available at Ma Der such as crispy pork, jerk tofu and garlic prawns, Tiss told Tropic Now the new venue allows her to offer customers a different taste of Thai.
"We have bigger kitchen than at Rusty's, so we will be able to do grilled food and extras like garlic prawns and pork belly to our paw paw salad," she said.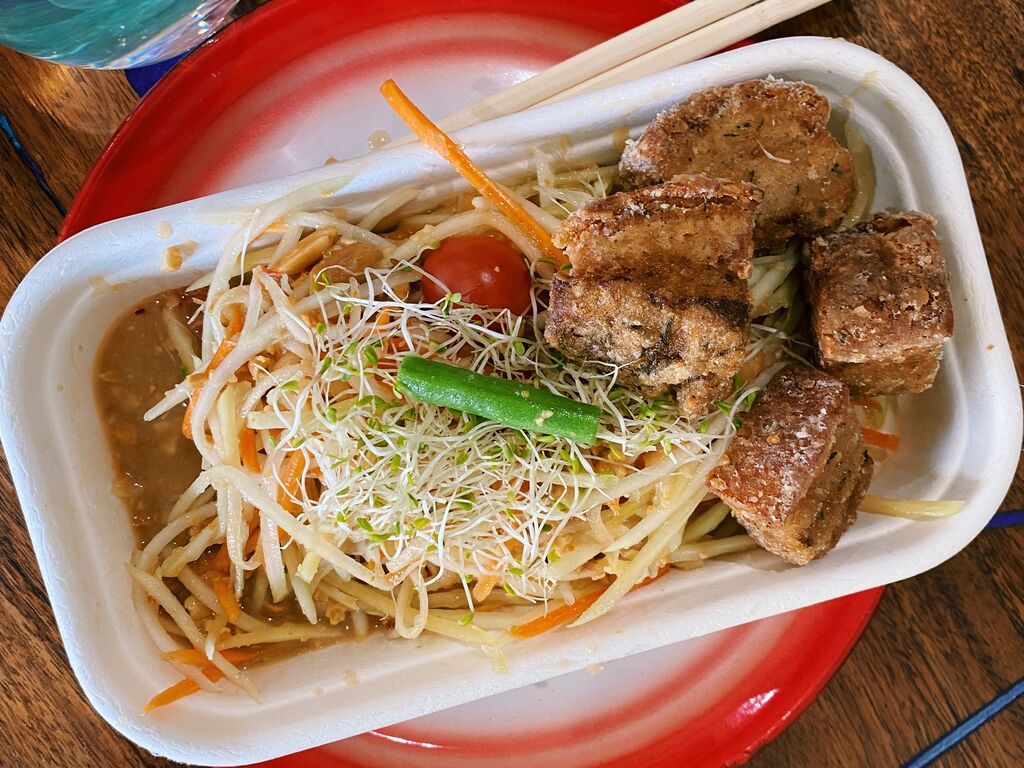 Menu staples are set to include pita pockets filled with larb, Jamaican goat curry, all things jerk and unsurprisingly, sticky rice.
"We will also soon add soups and Thai-style breakfast to the menu," Tiss said.
##PQ##
"It's quite different to the Bangkok-style of Thai food that most people know.
"Rather than curry and coconut milk-based dishes we will focus on salads and lighter foods that work with the climate and produce here.
"We didn't even look into whether there's a market for it, we just want to do something we're passionate about."
Plant-based food will be available with the option of a vegan alternative to fish sauce, while locally grown produce will be used wherever possible.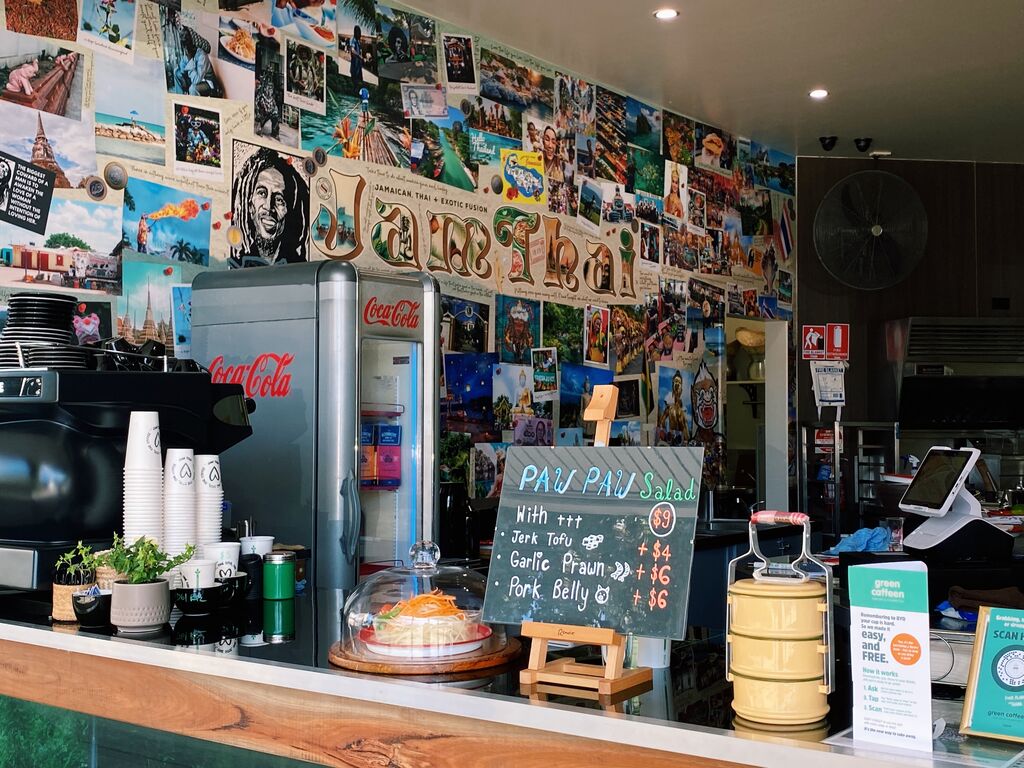 Herbs will also be grown fresh in the café's own garden beds.
A café isn't complete without coffee either.
Jam Thai's is made with Blackbird Espresso beans – and served with fresh Daintree coconut milk if that takes your fancy!
Customers can try one in a Green Caffeen cup, as Jam Thai has joined the growing network of local businesses offering free reusable and returnable coffee cups.
Find Jam Thai next to Night Owl on 39 Lake Street, and keep updated with their changing opening hours and menu at @jamthaicafe on Instagram.
Food & Bev
local business
Thai and Jamaican fusion is something we've never seen before.