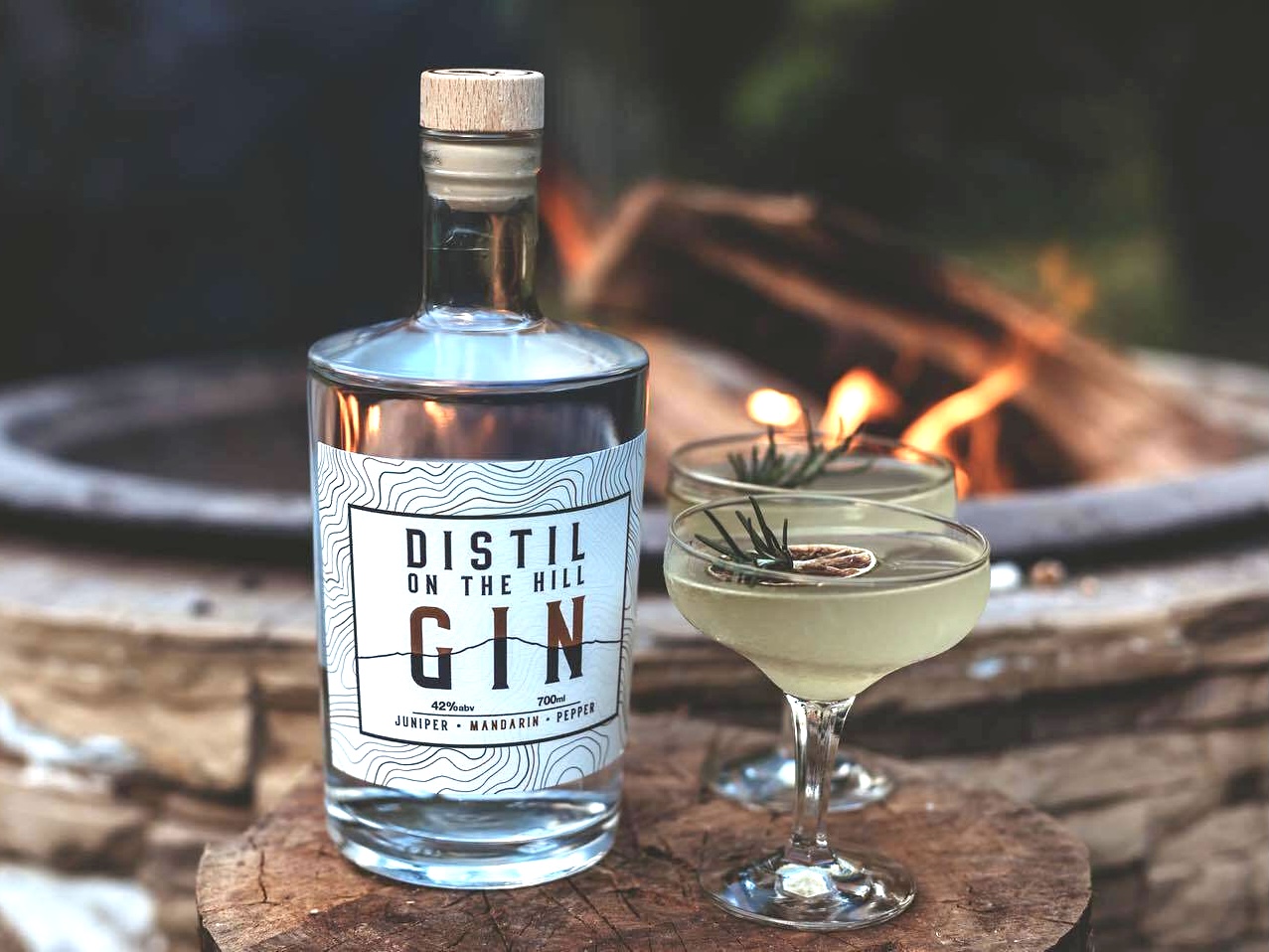 ##MP##
Belonging to a trailblazing line of Australian craft gin producers, it's no surprise Nerida 'Neddy' and Christian Bedwell have gone on to start their own artisan distillery.
The husband-and-wife duo are today launching Distil on the Hill, which was born among the sleepy peaks of Kuranda with just a 20 litre still and some carefully selected botanicals.
A new artisan producer licence has allowed the couple to sell their Batch #001 online and at festivals and events – something that wasn't previously possible to producers without their own physical premises for customers.
##BA##
Neddy said the new licence provided the grounds to start Distil on the Hill, which she and Christian are launching at a sold-out event at Laneway Cairns tonight.
"As we are a small, new distillery, we applied for the artisan producers licence knowing it will give us the ability to sell online and feature at markets and festivals," she said.
"It is fundamental for our business and its growth, [and] will benefit our business with product availability and awareness.
"With a strong family heritage of award-winning distillers, we absolutely love artisan distilling and being able to create our own flavours and spirit."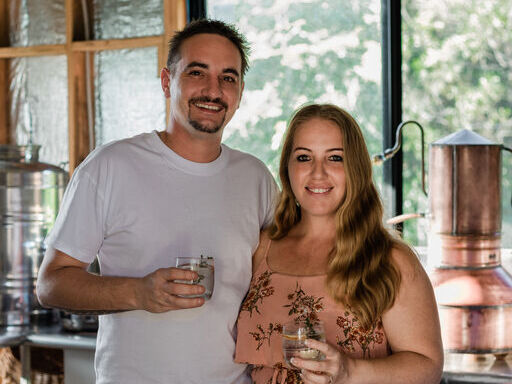 It doesn't all come down to a fortuitous change in Queensland's liquor laws though.
Christian's relatives, Bill and Lynn Lark, became the first Australian producers to legally sell their single malt spirit in over a century after pushing to change Australia's distillation laws in 1992.
The couple is also informed by the Lark's lineage across Kangaroo Island Spirits – where Neddy herself worked for several years – as well as Blend Etiquette, another South Australian gin label.
"Christian also has 20 years' experience as a chef, working in hatted restaurants such as Tetsuya in Sydney," Neddy told Tropic Now.
##PQ##
"We use organic Macedonian juniper, a range of carefully selected botanicals and distil through a copper pot still.
"We now have a 100 litre still that we're running around the clock and all that we do is done by hand, like peeling and squeezing every mandarin.
"The dream is to move into rum in the future."
There's been 114 applications from Queensland brewers and distillers for the new artisan producer liquor licence since April.
Four have come from producers based in Cairns, while three are from the Tablelands and one from Mareeba.
Narrow Tracks Distilling is another emerging local craft distiller, which is soon due to release its debut gin.
Distil on the Hill's Batch #001 can be bought online.
Food & Bev
local business
Main points
Kuranda-based Distil on the Hill launches its first gin today
The product can be pre-ordered online due to Queensland's new artisan producer licence
Eight local businesses have applied for the new licence since April this year
Our Batch #001 gin is juniper bold, sweet mandarin and aromatic pepper.