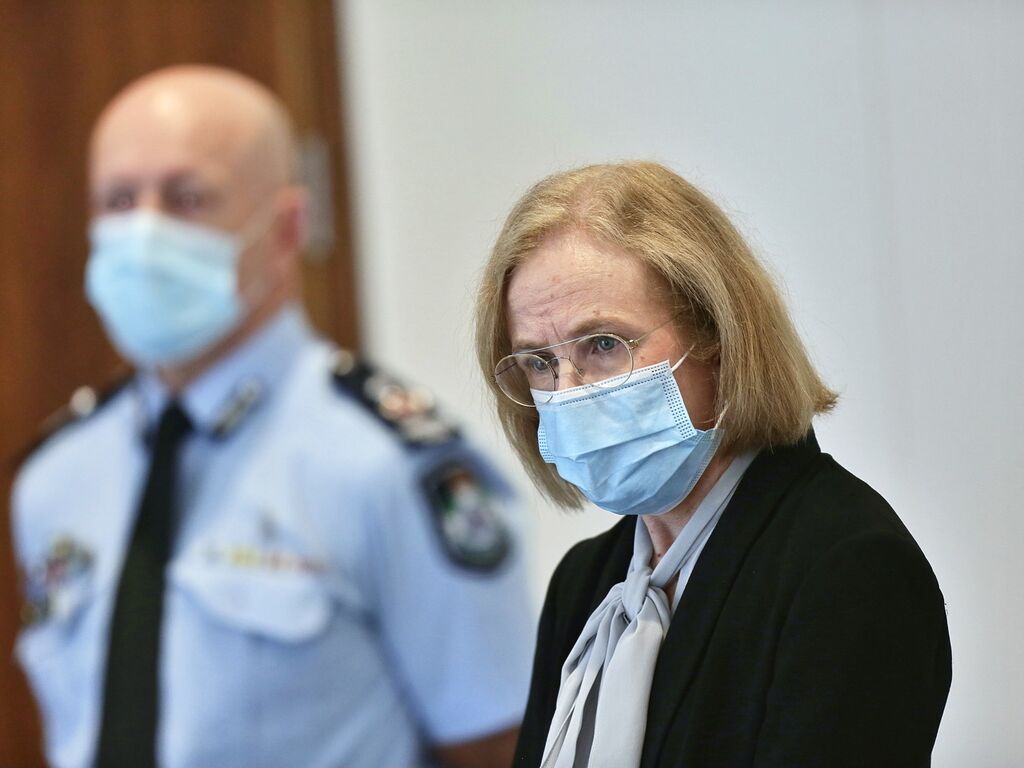 ##MP##
19 positive COVID-19 cases are today being transferred from Weipa to Brisbane quarantine facilities from a bulk carrier vessel.
MV Sanyu, which entered Torres Strait waters on Monday from the Philippines, alerted Australian authorities that many people on board were unwell.
Nurses went on board yesterday to test the crew and 19 positive results came back out of a total 21.
The boat was then directed to travel to Weipa where the patients will be flown to Brisbane quarantine facilities.
##BA##
Chief Health Officer Dr Jeannette Young said health authorities are currently working closely with Maritime Safety Queensland to safely manage the situation.
"It's been organised that that ship will steam around to Weipa and it should be, if it hasn't already, arriving fairly soon," she said.
"We will organise to take those sick crew off that ship, maintaining enough crew on the ship to keep that ship safe.
##PQ##
"That ship came originally from the Philippines and all of the crew, I understand, are from the Philippines."
Queensland has also recorded one new case in the community.
A Western Australian resident who had also travelled from the Philippines to Brisbane and completed hotel quarantine has since tested positive.
After leaving quarantine on 17 July, the man fell unwell and took a test on Monday, which came back positive.
Dr Young said it's believed the man had been infectious in the community since 22 July.
He was staying at Roma Street City backpackers hostel in Brisbane.
All three of his COVID-19 tests in hotel quarantine came back negative.
"This is the thirteenth incursion of the virus into the community in Queensland over the last six weeks," Dr Young said.
##PQ2##
"We are contact tracing people in the Roma Street backpackers."
Dr Young said she was expecting genome sequencing later today to confirm where the man acquired the infection.
Following South Australia and Victoria's lifted lockdown today, Queensland is relaxing some border restrictions.
From 1am this Friday, 30 July, Queensland residents currently in either of the two states will be allowed to return to Queensland and complete home quarantine.
The same direction will apply to other residents who have been granted an exemption.
South Australia and Victoria will continue to be declared hotspots.
A hard border closure remains with New South Wales, which recorded 177 new locally acquired cases as of 8pm yesterday.
Across Queensland, more than 17,000 tests and 12,000 vaccinations have been administered in last 24 hours.
Main points
19 of a total 21 crew on a ship off Weipa have returned positive COVID-19 tests
The infected crew are today being transferred to Brisbane quarantine facilities
A man has also been infectious in the Brisbane community after completing hotel quarantine
We will bring those sick crew down to Brisbane to be managed in one of our COVID facilities.
It is becoming increasingly concerning we are having these repeated incursions of the virus into Queensland.