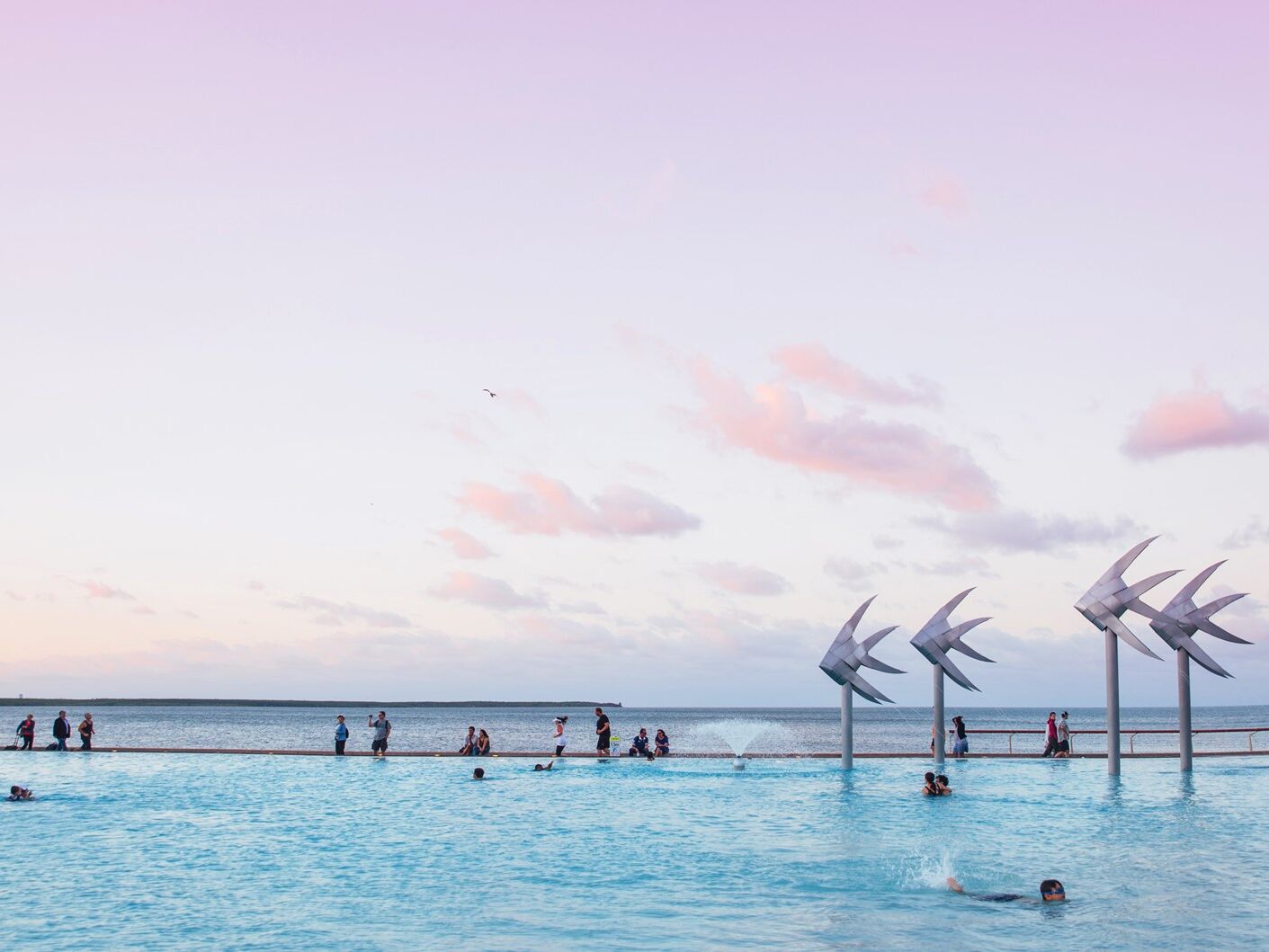 ##MP##
COVID-19 lockdowns are costing Tropical North Queensland millions of dollars a day, prompting calls for the Government to extend financial support packages to businesses outside of lockdown zones.
Victorian, South Australian and New South Wales travellers remain locked out of Queensland, with the Sydney stay-at-home orders expected to at least another month.
General Manager of Sunlover Reef Cruises, Greg Erwin, told Tropic Now it's been a triple whammy.
"We have dealt with times where one state has been shut and it has an impact but certainly not as deep as at the moment where you have all those states closed at the same time," he said.
"We've had to reduce the days we are operating and reduce the staff hours to align to the current situation."
##BA##
It's certainly not alone, with Cairns Airport down about 50,000 passengers a week from what was predicted for the peak tourism season.
Tourism Tropical North Queensland Chief Executive Officer Mark Olsen told Tropic Now the loss from the Sydney market alone is massive.
"The destination is losing $3 million a day with our border closed to Greater Sydney and New South Wales," he said.
The Australian and Queensland Chambers of Commerce are now working on a lifeline, pushing for businesses outside of lockdown areas to be eligible for Government support.
CEO of the Cairns Chamber of Commerce, Patricia O'Neill, told Tropic Now the situation for many businesses is dire.
"We are as a movement – the Queensland Chamber, the Australian Chamber and regional chambers – taking a lead on the narrative of being locked out as opposed to being locked down," she said.
"We're advocating hard for a 50/50 split of State and Federal funding for organisations in the regional parts of Australia that are locked out.
##PQ1##
"Organisations have staffed up for people coming but bookings are being cancelled at the last minute and people will continue to cancel because they have no confidence that they aren't going to get stuck."
Ms O'Neill said it's not just tourism and hospitality businesses that are hurting.
"We have businesses in the retail sector whose trade has diminished with a lack of foot traffic and they are reducing staff hours," she said.
"Even marketing organisations are losing business because there's no one to market to, so there's a roll-on effect."
The Chamber is still in discussions with Small Business Ministers at both State and Federal levels on what a support package would look like and who would be eligible.
"We haven't put a percentage on it as yet, we're still in negotiations with them," she said.
"We're trying to stay away from the word JobKeeper because the Federal Government has made it clear that won't be rolled out again, but it needs to be some form of leg up for these businesses.
"We certainly need to be bridging the gap of loss."
Tropic Now has contacted both the Queensland Minister for Small Business, Di Farmer, and the office of Federal Treasurer Josh Frydenberg.
Minister Farmer said the Queensland Government has put backing small business at the heart of its COVID-19 recovery plan.
"We're currently rolling out another $25 million Business Grant program and have just announced a regional only round of $5,000 Business Basics grants that will open next month," she told Tropic Now.
"In terms of tourism businesses specifically, the Palaszczuk Government has invested more than $104.2 million in direct pandemic support for tourism operators in Cairns and Tropical North Queensland hit hard by the closure of the international border.
"Our Holiday Dollars initiative has generated almost $2.5 million in bookings for participating tourism operators in the Cairns region.
"The best thing we can do for small businesses is ensure our economy is growing, and our strong health response has allowed us to lead a strong economic response."
A spokesman for the Federal Treasurer said expanding support measures to non-lockdown areas is not something that's being considered.
Main points
The Sydney lockdown alone is costing Tropical North Queensland $3-million/day
50,000 fewer passengers than expected are entering Cairns Airport each week
The Cairns Chamber of Commerce is leading a push for government support in regions that are 'locked out'
There's a big thistle out there that's very spiky and it's called COVID-19 and we need all levels of government to put their hand on it and feel the pain that business is feeling.