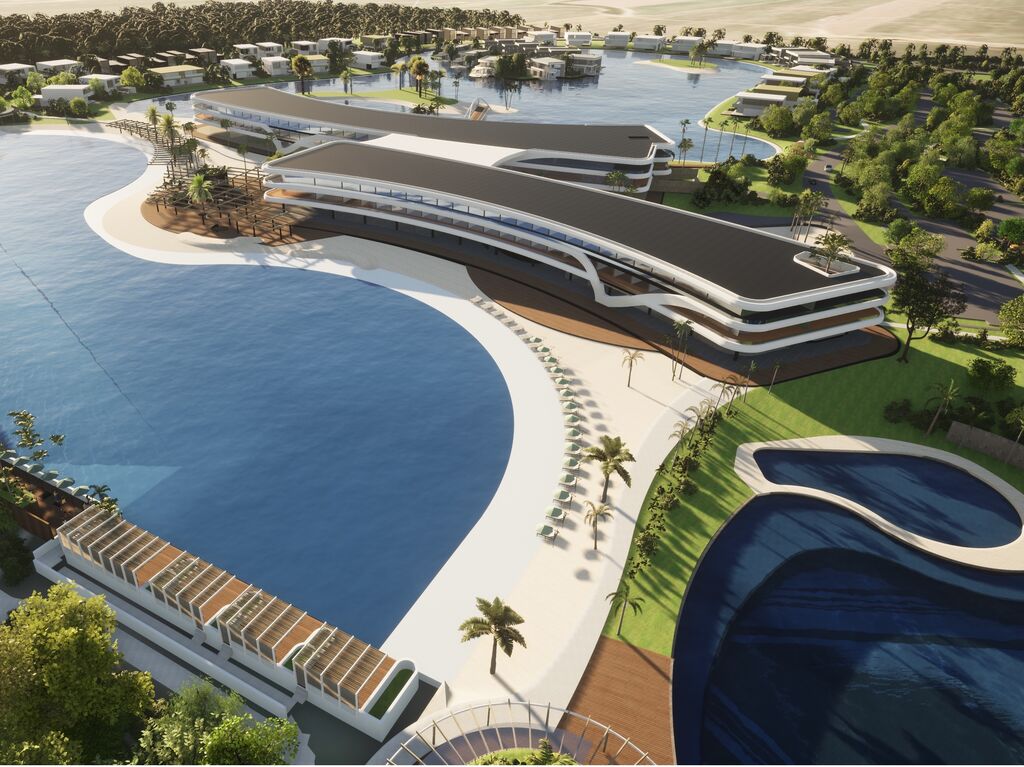 ##MP##
Elaborate plans to build a wave park, lagoon and resort complex in Far North Queensland have been revealed.
The proposal recently put to Douglas Shire Council would see the $317-million project built off the Captain Cook Highway in Mowbray, with construction to start early next year.
NorthBreak Port Douglas would be home to the region's first wave park, opening up a new market for both domestic and international tourists.
##BA##
Using state-of-the-art technology, the pool will be able to generate waves up to seven feet high, with surf lengths lasting as long as 26 seconds.
Plans for a freshwater lagoon and an aqua park are also part of the proposal, offering a safe place to swim free of crocodiles and stingers.
The pools will sit alongside a 4.5-star hotel containing over 160 rooms, as well as a self-contained housing precinct of 90 units to cater for long-term guests.
Camping sites, conference and function rooms, a spa and wellness centre and a village precinct featuring food and drink outlets are also part of the masterplan.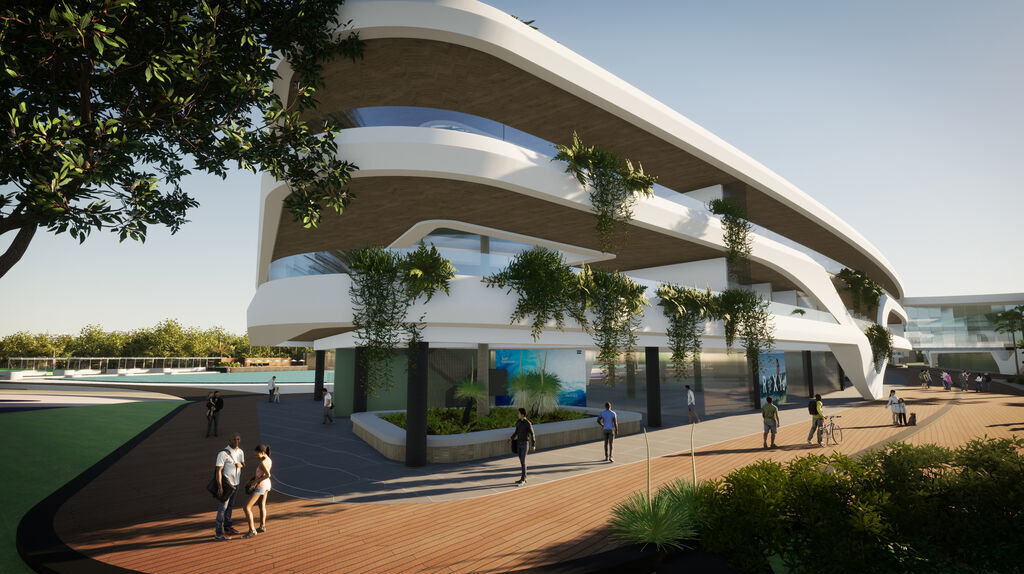 The complex is expected to attract more than 120,000 overnight visitors each year.
"Currently there are no recognised surf breaks in tropical Australia," NorthBreak's website reads.
##PQ##
"We believe that there has been a need for a new tourist attraction or activity in Port Douglas to complement the Reef and Rainforest which have been the primary attractants.
"Something that won't take from the mouths of existing operators, but rather a new reason to visit the [region] and actually complement the current tourism industry.
"[It] will be an attraction during our northern summer, to boost tourism when it traditionally dwindles in our hot and wet months, when the beaches can't be used for water activities due to marine stingers."
Project proponents are local businessman David Imgraben and renowned architect Gary Hunt of Hunt Design – the firm behind significant local sites including the Crystalbrook Flynn hotel and the Cairns Esplanade Dining Precinct.
Mr Hunt said Port Douglas was chosen over Cairns due to a number of environmental factors.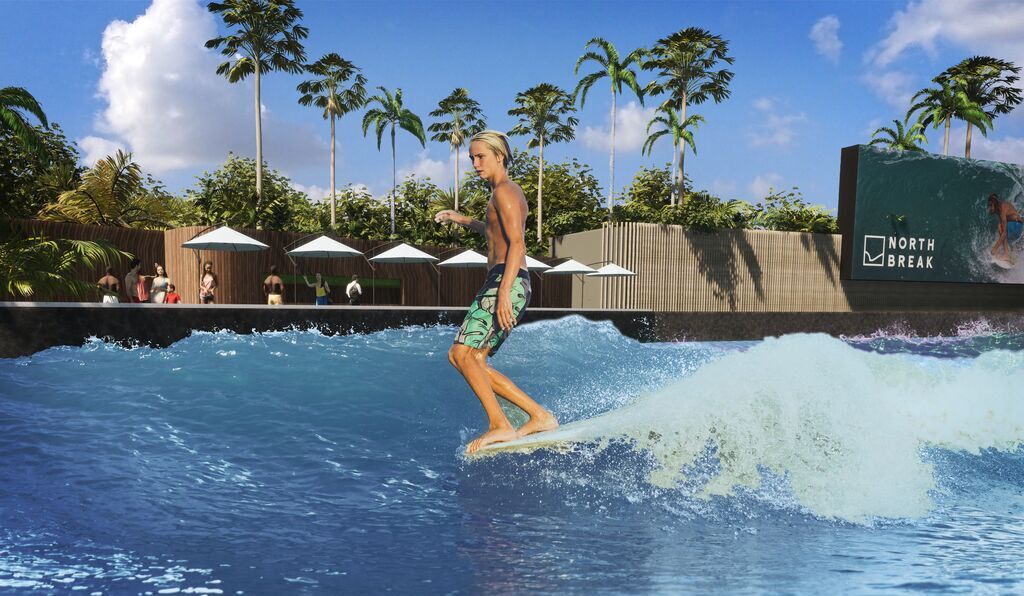 "The amount of land required for this complex is quite significant and finding a suitable location closer to Cairns was extremely difficult," Mr Hunt said.
"There's not much land in the immediate Cairns environs that isn't surrounded by residential houses, which is something we've had to carefully consider.
"The degraded cane farm the complex is to be built on also allows us to access seawater from the Mowbray River to funnel into the lagoon.
"It will be situated at the northern end of the Wangetti Trail, which will be ideal for hikers looking for an overnight rest and a cool swim.
"The beauty of Port Douglas has also become a highly recognised tourist destination, and while Cairns is too to a large extent, Port Douglas is the 'jewel in the crown' of the region."
40 per cent of the property will also be rehabilitated to its natural environment, providing another eco-tourism offering for guests to explore.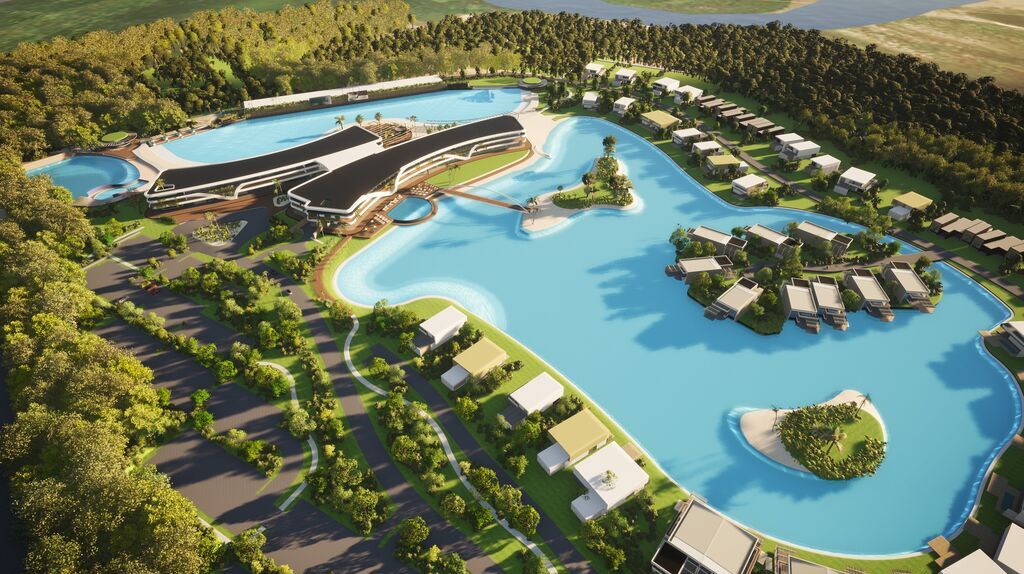 As the lagoon will draw water from a saline section of the Mowbray River downstream of the Water Act 2000 jurisdiction, no licence is required.
The lagoon and pool will also be supplemented by storm water processed and purified onsite using 'green' energy.
A development application has been lodged with the Douglas Shire Council, while Mr Hunt told Tropic Now there's already been extensive consultations with the State Government.
He said the project has a "very solid" financial backing with a number of funding sources.
If approved, construction is expected to begin in the first half of 2022.
DA documents suggest the project would support 1274 full-time-equivalent jobs and generate $79.2-million of direct expenditure into the region.
Main points
A mega wave pool, lagoon and resort complex has been slated for Mowbray
It would be the first wave park in Far North Queensland, which has no true surf breaks
The proposal is now sitting with the Douglas Shire Council
Wave pools are a global phenomenon right now. The sport of surfing is growing massively.