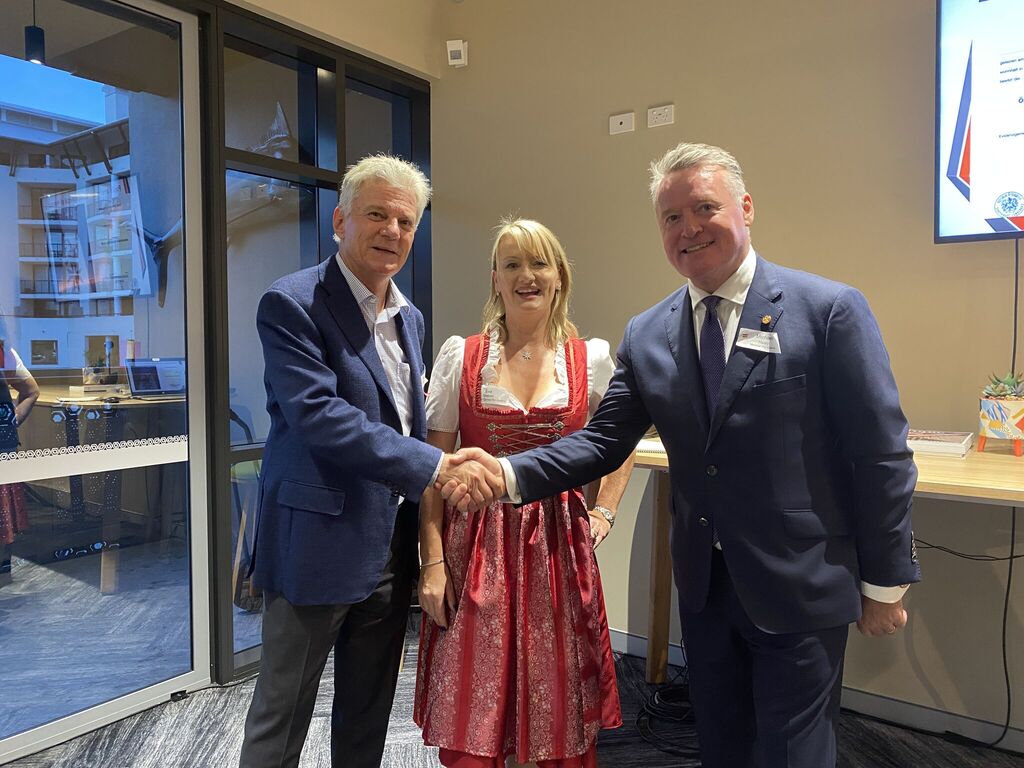 Co-working hub Art Work Spaces recently hosted the significant exchange of Austria's Honorary Consul for North Queensland position, with many of the city's consuls in attendance.
Art Work Spaces co-owner Paul Kamsler has stepped down from the role after a 17-year tenure, and one which his father previously occupied.
Eva Grabner, Managing Director at local employment agency Elite Executive, was appointed to the position on Wednesday.
##ArticleBannerAd##
To mark his near two decades of service, Mr Kamsler also received a medal from the Austrian Government, 'The golden medal of honour for services to the Republic of Austria'.
"The calibre of representation here this evening is an indication of just how important our beautiful and desirable provincial city is in a diplomatic sense," Mr Kamsler said.
"Cairns has rightfully earnt its status as an international city by being able to provide diplomatic assistance to overseas visitors and as a place where foreign nationals may retire or settle."
##ArticlePullQuote##
Austrian Ambassador to Australia, Wolfgang Lukas Strohmayer, spoke virtually at the event due to Melbourne's COVID-19 travel restrictions.
"Eva is a highly respected and very dynamic businesswoman in North Queensland and as such makes an important contribution to the local community," he said.
Born in Ireland to an Austrian father and Irish mother, Ms Grabner has lived in Austria intermittently throughout her childhood and early adulthood.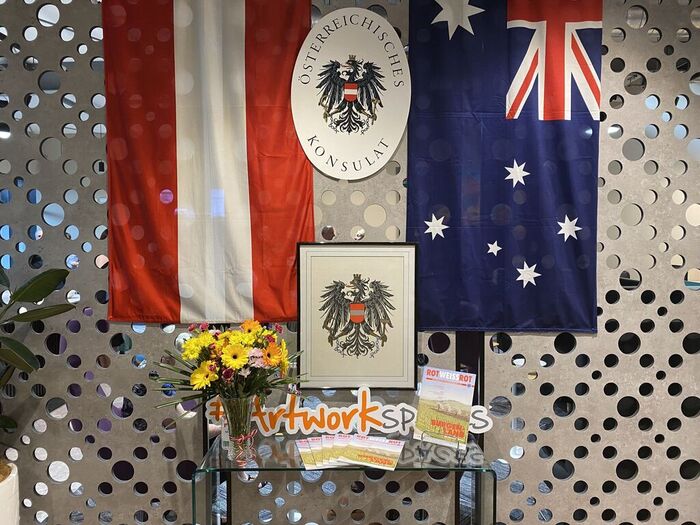 "I am extremely proud to be half Austrian and consider it to be my 'soul place'," Ms Grabner said.
"Nothing makes me happier than smelling the 'frische luft' on arrival back home."
Also in attendance were Consul of Japan in Cairns, Tetsumi Matsunda, Consul for Papua New Guinea in Cairns, Luke Kulimbao, Honorary Consul for Germany and France, Iris Indorato and Honorary Consul for Sweden and Estonia, Sally Mlikota.
The honorary consulate in Cairns, with its outstanding reputation, is highly recognised as one of the best consulates of Austria worldwide.