Masks to be mandatory across Cairns from tonight, private gatherings restricted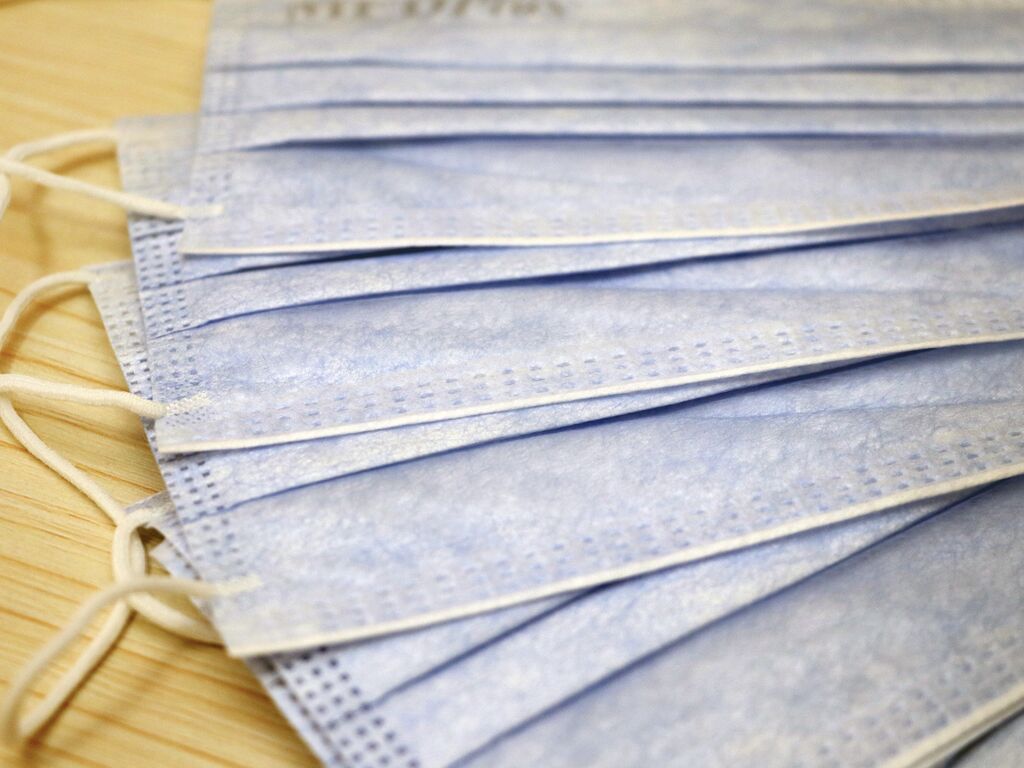 ---
UPDATE - 2.10PM
Member for Cairns Michael Healy is now saying all Queenslanders must carry a mask at all times and wear a mask in indoor spaces, in line with official health advice.
"All Queenslanders must carry a mask at all times when they leave home, unless they have a lawful reason not to," Mr Healy said.
"You must wear a mask in indoor spaces, such as:
• Shopping centres, supermarkets, retail outlets and indoor markets
• Hospitals and aged care facilities
• Hospitality venues such as restaurants and cafes (not required for patrons while seated, customer-facing staff only)
• Churches and Places of Worship
• Libraries
• Indoor recreational facilities and gyms (more advice about gyms will be released by Queensland Health in due course)
• Indoor workplaces (where safe to wear a mask and you can't physically distance)
• Public transport, ride shares and taxis
• Airports and travelling on planes
"It is strongly recommended you wear a mask when outdoors if you are unable to stay more than 1.5m distance from other people, such as busy walkways or thoroughfares."
Masks do not need to be worn in some circumstances, including children under 12 years, where people have certain medical conditions, and in workplaces where it is not safe to do so.
You can remove your masks to consume food or drink.
---
---
EARLIER - 1.30PM
Member for Cairns Michael Healy has told reporters masks will not be mandatory across Cairns, despite initial information from his office suggesting otherwise.
"This information is a little bit sketchy so I'll put it as it's been indicated to me," MP Michael Healy said on Star 102.7 Cairns.
"If you have been in Brisbane since last Saturday week and you're back in Cairns, like myself, you will need to wear a mask and you'll need to quarantine from 5pm this afternoon for three days.
"If you haven't been to Brisbane in the last two weeks you do not need to wear a mask.
"The protocols that have been put in place by the Premier, as encouraged by the Chief Medical Officer, are purely precautionary.
"The only state-wide change is with food and beverage services, you'll now have to sit at tables. That's the only protocol across the state."
Star 102.7 Cairns then asked Mr Healy whether the Chief Health Officer's instructions that Queensland residents wear a mask applied to Cairns or not.
"I don't think it does apply to us, no," Mr Healy said.
Tropic Now has been unable to contact Mr Healy or his electorate office for further clarification.
EARLIER - 12.40PM
Premier Annastacia Palaszczuk has said "Everywhere in Queensland, you must carry a mask with you whenever you leave home. Wear it in indoor spaces, including public transport, taxis and rideshares."
EARLIER - 12PM
Cairns residents along with the rest of Queensland will be required to wear masks when indoors, outside of their home, from 5pm today.
Masks will also be mandatory on public transport, in ride sharing vehicles and where physical distancing is not possible.
Private gatherings will also be restricted to 30 people.
These unprecedented measures for Cairns come as Greater Brisbane enters a three-day lockdown after recording 10 new cases of coronavirus, four of which were locally acquired.
The restrictions will be reviewed on Wednesday evening.
Cairns Mayor Bob Manning and Tourism Tropical North Queensland (TTNQ) CEO Mark Olsen are set to address reporters this afternoon.
More to come.