Back-to-back crashes at neighbouring roundabouts create highway chaos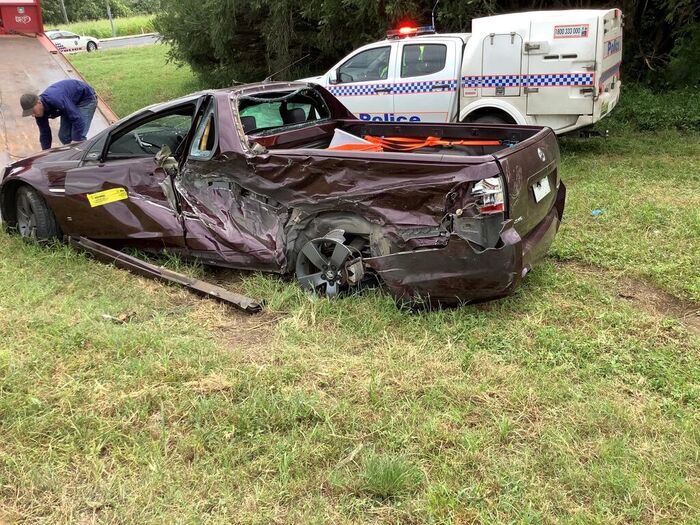 ---
A man has been taken to hospital after being involved in one of two crashes that occurred within minutes of each other on the Captain Cook Highway north of Cairns.
Two cars collided and both landed upside down in the middle of the Holloways Beach roundabout just after midday.
---
---
A spokesman for the Queensland Ambulance Service said one man was taken to hospital.
A male in his late 50s had no obvious injuries but was taken to Cairns Hospital as a precaution," he said.
"It was a two-vehicle crash, it was a rollover and only one patient."
Just six minutes later, emergency services were called to a second, single vehicle crash at the Machans Beach roundabout.
No-one was seriously injured in the second incident.
The crashes created traffic chaos and motorists were asked to avoid the area.
The vehicles have now been cleared.