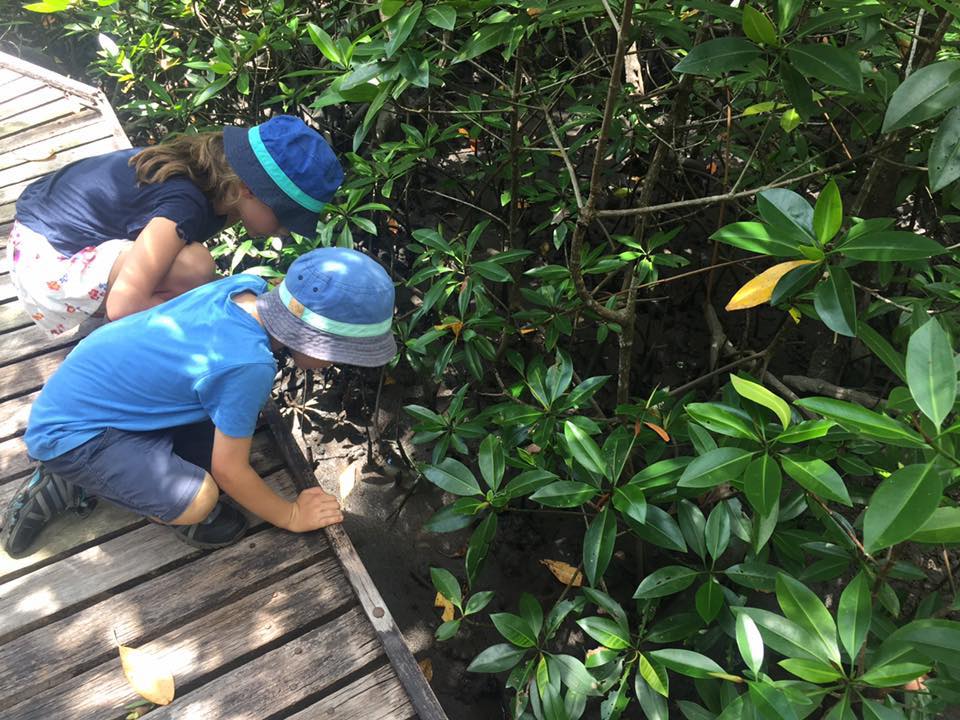 ##MainPoints##
A mangrove boardwalk near Cairns Airport will reopen after Cairns Regional Council agreed to fund its $460,000 restoration costs.
Jack Barnes Mangrove Boardwalk was controversially shut down in April 2019 due to safety concerns.
Hundreds of people have petitioned for Council to resolve the issue in the years following its closure.
Located on Cairns Airport Pty Ltd controlled land, the boardwalk was closed to the public in April 2019 after an independent engineer's assessment determined the structure was unsafe and in need of critical repair.
##ArticleBannerAd##
Following a consultant's feasibility study on the boardwalk's future, Council advised Cairns Airport late last year that it would cease its holding clause over the site, under which it was obligated to return the site to its natural condition by removing the structure.
Following a community campaign and discussions with Cairns Airport's new CEO, Richard Barker, the Council has now decided to foot the $460,000 remediation bill.
The airport will then take over maintenance responsibilities.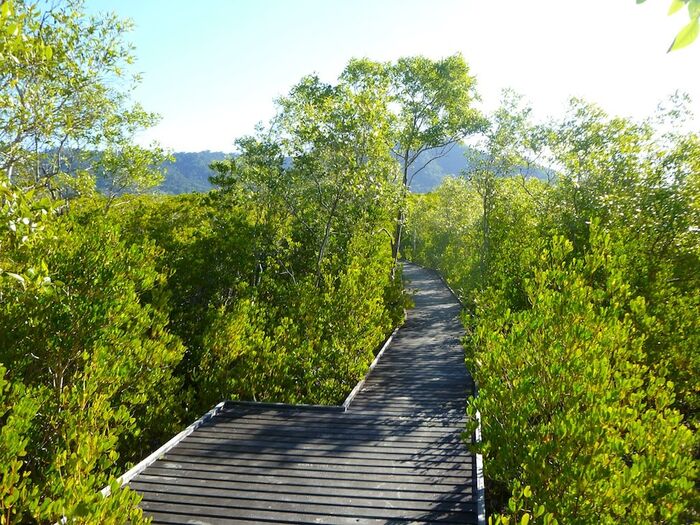 Cairns Deputy Mayor Terry James has welcomed the plan to preserve the Jack Barnes Mangrove Boardwalk.
"This is a wonderful outcome for the community and key stakeholders that will allow for the retention of this boardwalk, which was opened in 1988 to commemorate the Queensland Bicentennial and honours the legacy of a pioneering jellyfish researcher," Cr James said.
"Both Council and the Cairns Airport were keen to find the best possible outcome, and I would like to acknowledge the role Cairns Airport CEO Richard Barker, who only took up the position in December last year, in helping achieve this great result.
##ArticlePullQuote##
The boardwalk was named in honour of Dr Jack Barnes (1922-1985), whose research on jellyfish helped pioneer early safety procedures adopted by surf lifesavers to prevent stings.
He is also accredited with having discovered that a thumbnail-sized and almost invisible four-tentacled jellyfish could cause the Irukandji syndrome.
It's reported that in the early 1960s Dr Barnes captured one and deliberately stung himself, his nine-year-old son and a volunteering lifesaver to prove the jellyfish was the cause of the syndrome.
The three were later rushed to the Cairns Base Hospital with the Irukandji syndrome.
Cairns and Far North Environment Centre (CAFNEC) has been campaigning for the boardwalk to reopen since its closure in 2019.
"This Mangrove Boardwalk is an irreplaceable community asset that has provided a safe and accessible location for multiple generations to learn about our vital mangrove ecosystems," a CAFNEC spokesperson said.
"Without this boardwalk open there are no options for schools, universities, tourists or locals to visit the diverse mangroves of our city.
"This boardwalk has taught hundreds, if not thousands, of students about our vital mangrove ecosystems over the decades.
"We also know that, on the doorstep of the Cairns Airport, this boardwalk has huge ecotourism potential that is yet to be explored at a time when the Cairns economy is looking for new experiences to broaden our tourism offerings."
Main points
$460,000 in Council funds will be spent restoring the boardwalk
It was closed in 2019 for safety reasons
Council previously announced it was going to remove the boardwalk
Notably, this site is also significant to the First Peoples as well as to the scientific and research community and provides a unique mangrove experience