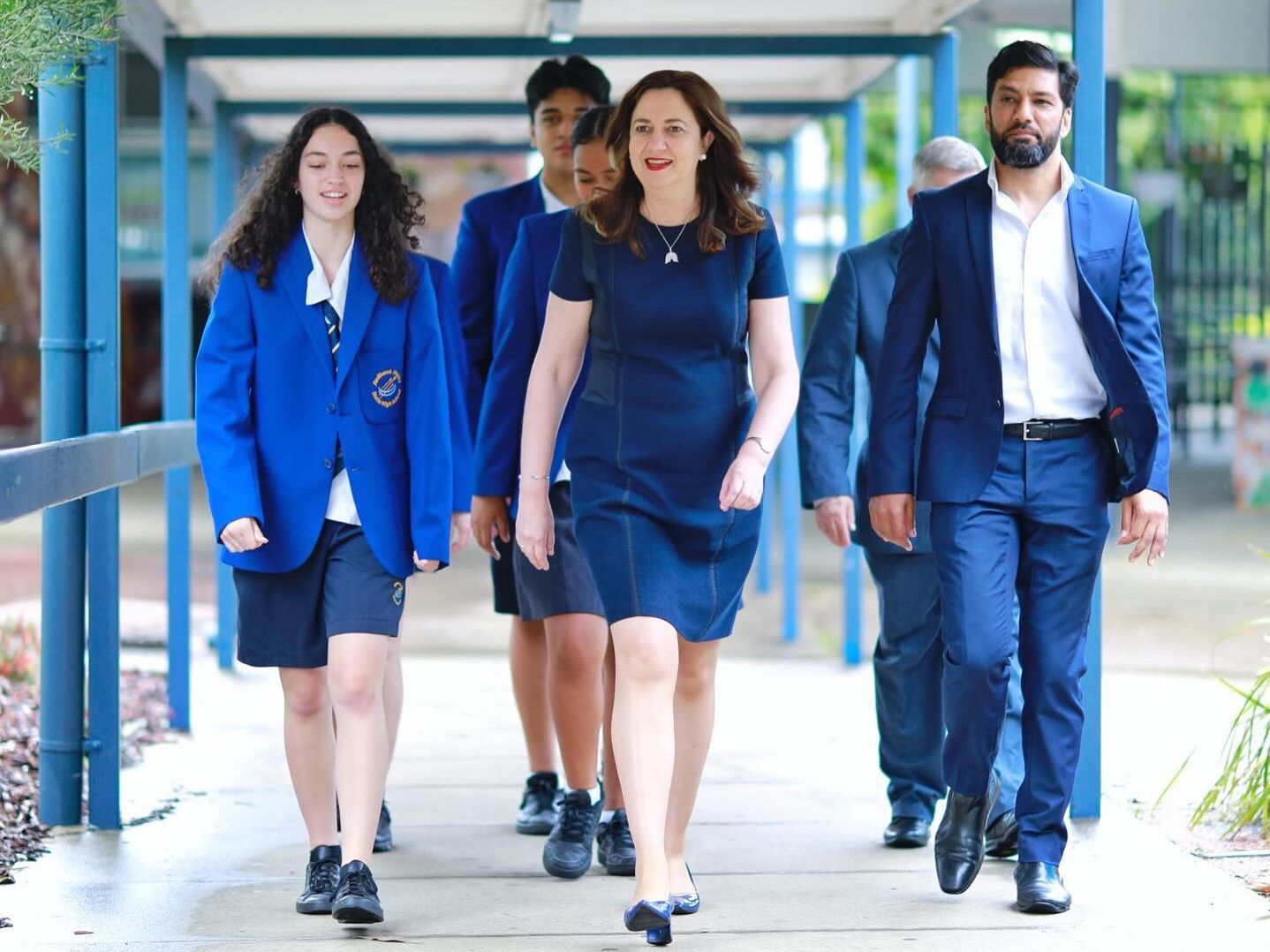 ##MP##
People can apply to travel to Queensland and quarantine at home, after the state reached its 70 per cent COVID-19 vaccination target ahead of schedule.
Some major conditions are attached, with eligibility determined by vaccination status, a negative COVID-19 test and an approved residence in which to isolate for two weeks.
Those granted border passes must also travel to Queensland by air.
The online application process opens at 5pm.
Premier Annastacia Palaszczuk said emails will be sent to those already in the queue for border passes, telling them to go online and reapply.
##BA##
"People who have been in a hotspot in the past 14 days can now enter Queensland and home quarantine if they are fully vaccinated, are arriving by air, have had a negative COVID-19 test in the 72 hours prior to arriving and meet additional criteria," she said.
"While our home quarantine trial was for returning Queenslanders, anyone can now apply if they believe they meet the eligibility criteria."
Minister for Health and Ambulance Services Yvette D'Ath said there was excellent attendance at pop-up vaccination clinics at schools over the weekend.
More than 9,400 people received jabs at 58 schools.
##PQ##
"We know there are now more than 820,000 eligible Queenslanders aged 12 and over who are completely unprotected.
"Anyone aged 12 years and over can get vaccinated – and they need to before the border opens and restrictions come in for unvaccinated people."
People who are not fully vaccinated will be locked out from many venues from December 17, or earlier if an 80 per cent vaccination target is reached.
70.25 per cent of the state's population aged over 16 is now fully vaccinated, while 81.99 per cent have had one jab.
In the Cairns Local Government Area, 83 per cent have had at least one dose, while 70.6 per cent have had two.
covid-19
health
restrictions
Main points
The 70% target for easing Queensland's border restrictions has been reached four days early
Queenslanders who've been locked out of the state can now apply to home quarantine
Only fully vaccinated people are eligible, they must travel to Queensland by air, and isolate in an approved home within a two-hour drive of the airport
We particularly want to reach people who are yet to receive their first vaccination.