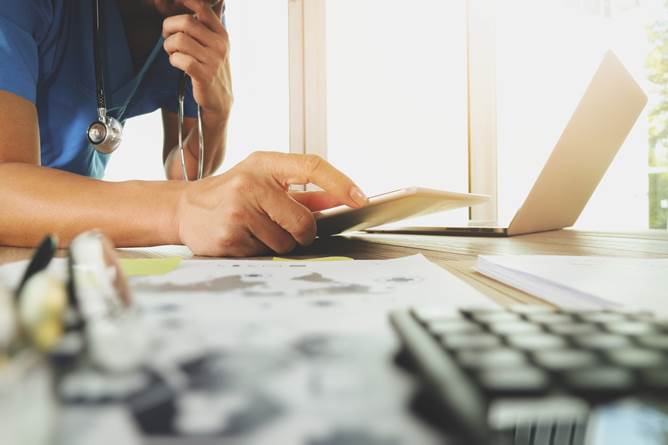 ##MP##
An Innisfail resident fears patients could die while waiting for doctors to review their referrals because of bottlenecks caused by a new digital referral service implemented by Queensland Health.
Geraldine Renneberg, a former Innisfail Hospital employee, has launched a petition to State Parliament after her own experience with the system.
She told Tropic Now she should have seen a specialist within a month of returning a positive bowel screen, but it took six weeks after her referral was sent by her GP before she was placed on a waitlist.
"After four weeks, I followed up because a positive bowel screen would be classed as category one - it can be very serious," she said.
"The problem is that under the Smart Referral system, every GP referral in the Cairns and Hinterland Hospital and Health Service area goes to Cairns Hospital, so there's a massive bottleneck and they haven't resourced it.
"My referral was sitting there in limbo, at the bottom of a pile of referrals that had been printed out.
"This was the system that was supposed to streamline everything."
##BA##
Ms Renneberg's petition, open until November 25, calls on the Queensland Government to reinstate the previous system, in which referrals were sent to the relevant hospitals where the procedure would take place.
"Before they put in this new system, my referral would have gone straight to the Innisfail Hospital and I would have been given an appointment at the very latest within two weeks," she said.
"I was told by the referral unit staff that on average it now takes six weeks.
"Six weeks before you are even put on a waitlist.
"What if you have a condition that's life threatening?
##PQ##
Cairns and Hinterland Hospital and Health Service (CHHHS) said the Smart Referrals Workflow Solution is part of a statewide rollout and went live at the Cairns and Hinterland Hospital and Health Service in December last year to enable faster, streamlined management of referrals to and within Queensland public hospitals.
Figures on the average length of time referrals are triaged under the new system weren't provided, as requested by Tropic Now.
The Health Service also did not provide details of the recommended timeframes patients should be contacted within.
That's despite the system having 'high quality reporting capabilities,' according to CHHHS Executive Director Cairns Services, Marie Kelly.
"We can see in the six-month period ending September 2021, 100 per cent of all referrals received by our Health Service were registered in the Smart Referrals system, with 87 per cent of these being registered within one business day of receipt," she said.
Ms Kelly did confirm receipt of referrals was centralised within the CHHHS in 2016, with the introduction of the Scheduled Care Unit (SCU).
"While a majority of our referrals come to the SCU, a minority of referrals do come in via alternate pathways such as GPs emailing or faxing clinics directly," she said.
A spokeswoman for the Royal Australian College of General Practice told Tropic Now it's not aware of any local GPs reporting any issues with delays and most have found the digital system user-friendly.
Main points
A petition is calling for Queensland Health's new Smart Referral system to be scrapped
Innisfail patient Geraldine Renneberg said her referral following a positive bowel screen wasn't seen by a clinician for six weeks
Under the digital system all referrals across the CHHHS area are sent to the Scheduled Care Unit in Cairns
People could become chronically ill or even die before their referral is seen by a clinician.