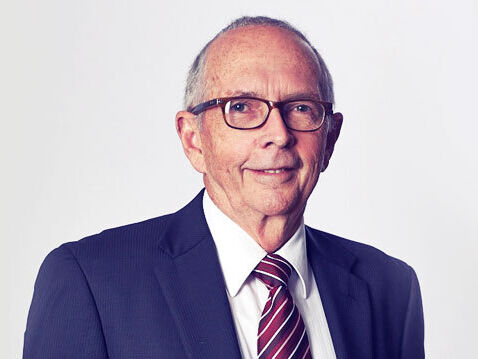 ##MP##
Tributes are flowing for former Queensland Treasurer and Far North Queensland advocate Keith DeLacy AM, who has died aged 81.
As a former State Member for Cairns, Mr DeLacy was the key driver in the establishment of the Cairns Convention Centre, James Cook University's Cairns campus and the Cairns Art Gallery.
He was also the third longest-serving Queensland Treasurer, working in the role from 1989-1996 in Wayne Goss' Labor Government.
Mr DeLacy's other wide and varied roles included Director of the Reef Casino Trust for more than 20 years, and President of the Australian Institute of Company Directors – for which he received that organisation's gold medal.
He was also the founding Chairman of advocacy group Advance Cairns, former Vice President of Cairns and District Rugby League and was awarded a Member of the Order of Australia for his services to Queensland.
##BA##
State Member for Mulgrave, Curtis Pitt, is close to the DeLacy family.
He told Tropic Now Mr DeLacy was a mentor.
"I got a call from the family this morning," he said.
"He had been sick for some time and those close to him knew that, but it doesn't diminish the shock.
##PQ##
"Dad (Warren Pitt) served with Keith in the Goss cabinet and formed a part of a really strong group of MPs and obviously when I became Treasurer, I had a conversation with Keith about the significance of the appointment itself – not just for Queensland but for championing the Far North in particular.
"It was a chance to ensure we didn't miss having our time in the sun.
"There's a number of things you can list in Cairns that were a product of his hard work."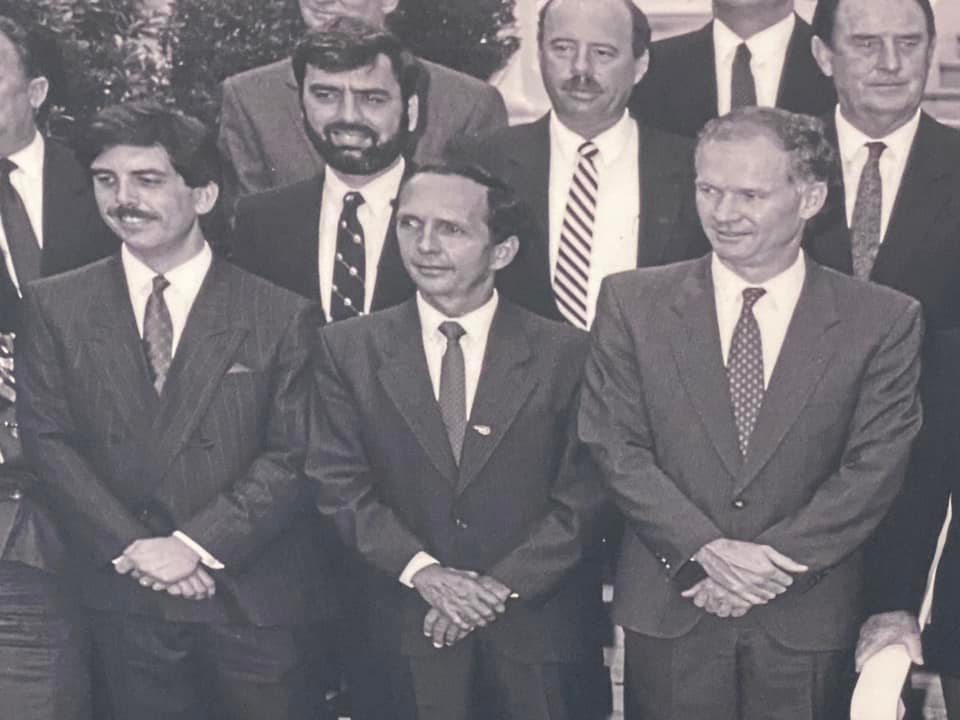 Queensland Premier Annastacia Palaszczuk has also been among those to pay tribute.
"Keith was part of Wayne Goss' government which will long be remembered for its reforms," she said.
"I extend my sympathies to Keith's daughters, Jonnie, Jacquie, Toni and their families."
Those in opposing political parties have honoured him, too.
"We weren't on the same side of politics but I always found Keith to be honest, affable, sincere and a man of the upmost integrity," said Federal Member for Leichhardt, Warren Entsch.
##PQ2##
"He was a true champion of the North.
"He will be sorely missed but not forgotten."
Advance Cairns recently awarded Mr DeLacy Honorary Life Membership.
Current Chair Nick Trompf was quoted on the back of Mr DeLacy's recently published memoir, A Philosophical Journey.
"His legacy for Cairns is considerable," Mr Trompf said.
"Not just the key role he played in establishing James Cook University's campus, the city's art gallery or the world-acclaimed convention centre, but also the leadership he showed for numerous local organisations."
Keith DeLacy wore many hats over his lifetime.
Born in Cairns, he grew up in the Mareeba-Dimbulah district on a tobacco farm.
As well as tobacco farming, Mr DeLacy has been an underground miner, a college principal in Papua New Guinea and served in the Citizens Military Forces.
He joined the Labor party in 1970 and served on numerous shadow ministerial committees including Northern Development and Aboriginal and Islander Affairs, Primary Industries, and Welfare Services, Youth and Ethnic Affairs until his successful election in 1986.
Post-politics, his roles also included Chair of Ergon Energy and Queensland Sugar Ltd, and Director of the Queensland Investment Corporation and the Securities Exchange Guarantee Corporation.
He was also awarded honorary Doctorates from both James Cook and Central Queensland universities.
politics
business
community
obituary
Main points
Keith DeLacy AM has died following a long battle with ill health
Mr DeLacy was a former Cairns MP and Queensland Treasurer and served on many business and community organisation boards.
He played a key role in establishing JCU's Cairns campus, the Cairns Convention Centre and the Cairns Art Gallery
It's obviously a great loss, in terms of someone who has made a great contribution to the Far North.
Keith is someone I respected.