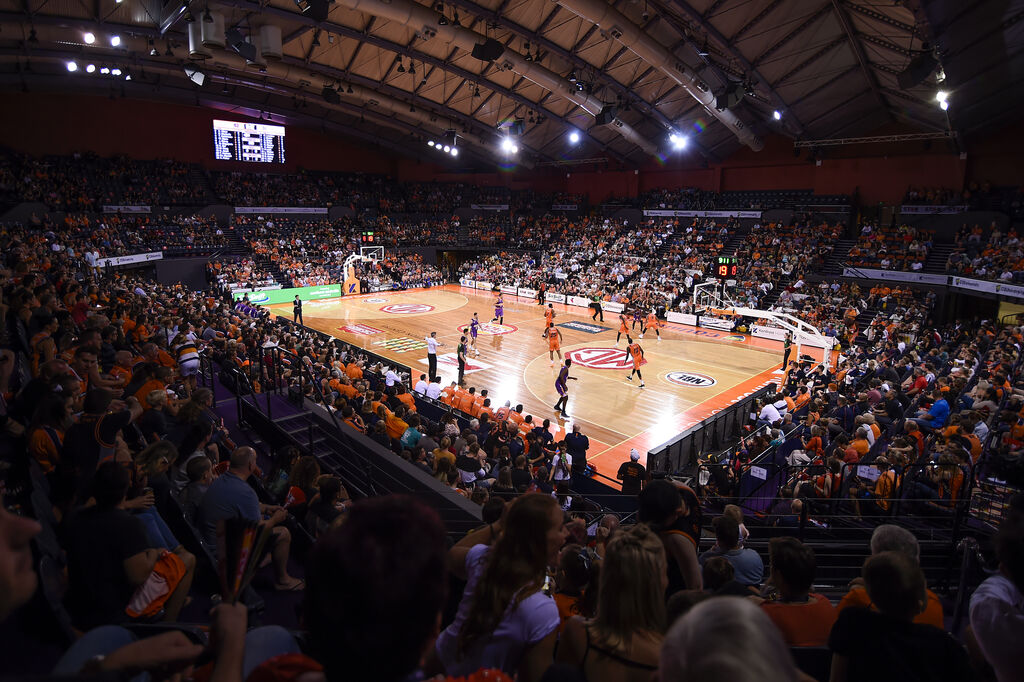 ##MP##
The Cairns Taipans will play their first three games of the 2021/22 NBL season at home against teams with low COVID-19 restriction risks.
The NBL has today rescheduled the season to begin on December 3, a fortnight after the original November 18 start date.
For the Taipans, the season tips off at the Cairns Convention Centre on December 4 against the New Zealand Breakers, who will relocate to Australia next month.
It will be their first of three consecutive Saturday night fixtures.
##BA##
The second will be against the newly included Tasmania JackJumpers, while the third will be against Adelaide.
Cairns fans will also ring in 2022 with the traditional New Year's Eve game officially confirmed this morning against Southeast Melbourne Phoenix.
NBL Commissioner Jeremy Loeliger said there are contingency plans for when borders reopen, vaccination rates reach state targets, venues become unavailable due to other events, lockdown rules ease and crowds are allowed back in arenas.

"There are a lot of factors to consider, and we've tried to plan for them all, so as some or all of those various events unfold and begin to materialise, we will enter a different phase of the schedule and certain things change as a result and as we deem necessary," he said.
##PQ##
The Taipans' first two road games are against Brisbane and Adelaide.
CEO Mark Beecroft said the club is pleased with the schedule but will take a flexible approach.
"We have been really fortunate with the schedule this season – lots of Friday, Saturday and Sunday games which is a great reward for our fans that not only had to deal with numerous changes last season but made an extra effort to support us in our displacement and come watch us at the pop-up arena," he said.
"There is an entirely new energy around our group this year.
"The coaching staff have been first-class, and the team has been impressive throughout the pre-season so far.
"They will be ready for whatever this year's competition throws at them, but right now the schedule is great, and we cannot wait to finally welcome the Orange Army back home to the Cairns Convention Centre."
Details of a pre-season tournament will be announced soon.
The full list of fixtures and membership details can be found here.
SPORT
BASKETBALL
COVID-19
Main points
The start of the 2021/22 NBL season has been pushed back to December
The Cairns Taipans will play at home for the first three rounds
First road games for the Snakes include trips to Brisbane and Adelaide
We are confident that as the country opens back up, our schedule will open up with it and we will get back to running the competition like we used to with all teams playing and traveling from their home bases.