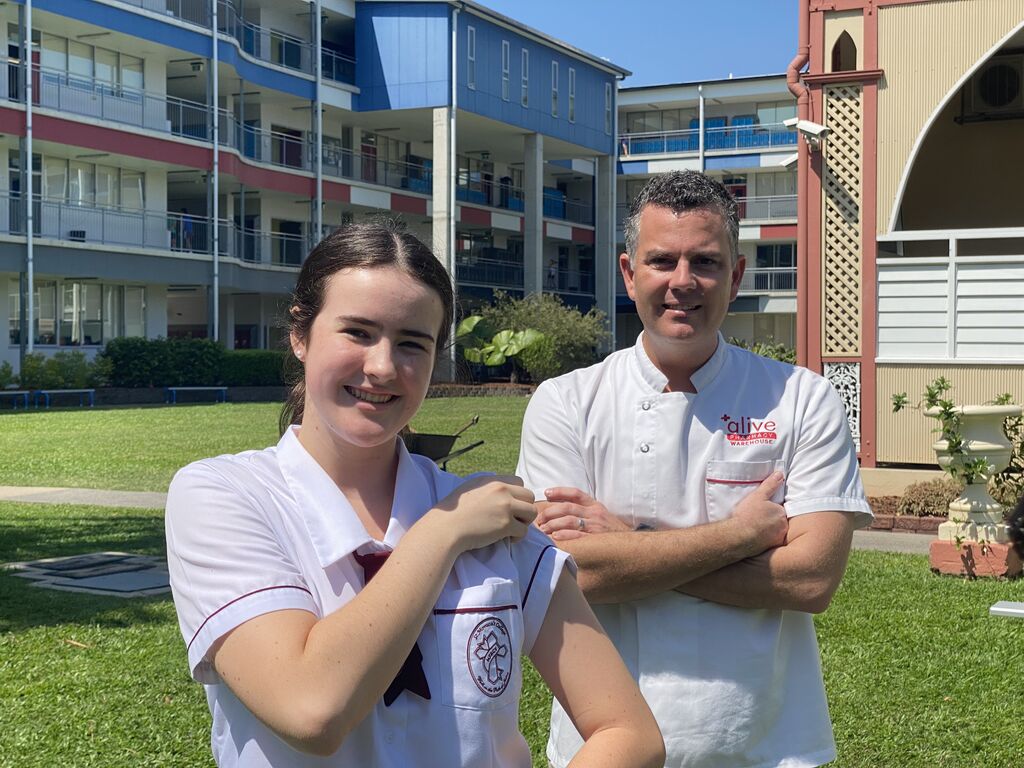 ##MP##
St Monica's College in Cairns has today become the launching pad for Australia's first in-school Moderna vaccination program.
Local pharmacists visited the school this morning to deliver Moderna vaccinations to Grade 7 students.
The Pharmacy Guild of Australia program is eligible to be rolled out across public and private schools in every state and territory except Tasmania.
It will offer free Moderna shots for students aged 12 and over, who have received consent from a parent or guardian.
##BA##
Two doses of the vaccine are required to be fully vaccinated, with a 28-day gap between each jab.
Senior students are being prioritised to ensure they have the chance to get two doses before graduating.
A primary school program is earmarked for next year, pending regulatory bodies' approval of a COVID-19 vaccine for children aged five to 11.
National President of the Guild, Adjunct Professor Trent Twomey said it was important schools were included in the national rollout.
"We're seeing really high motivation rates in the states of Victoria, New South Wales and the ACT," he said.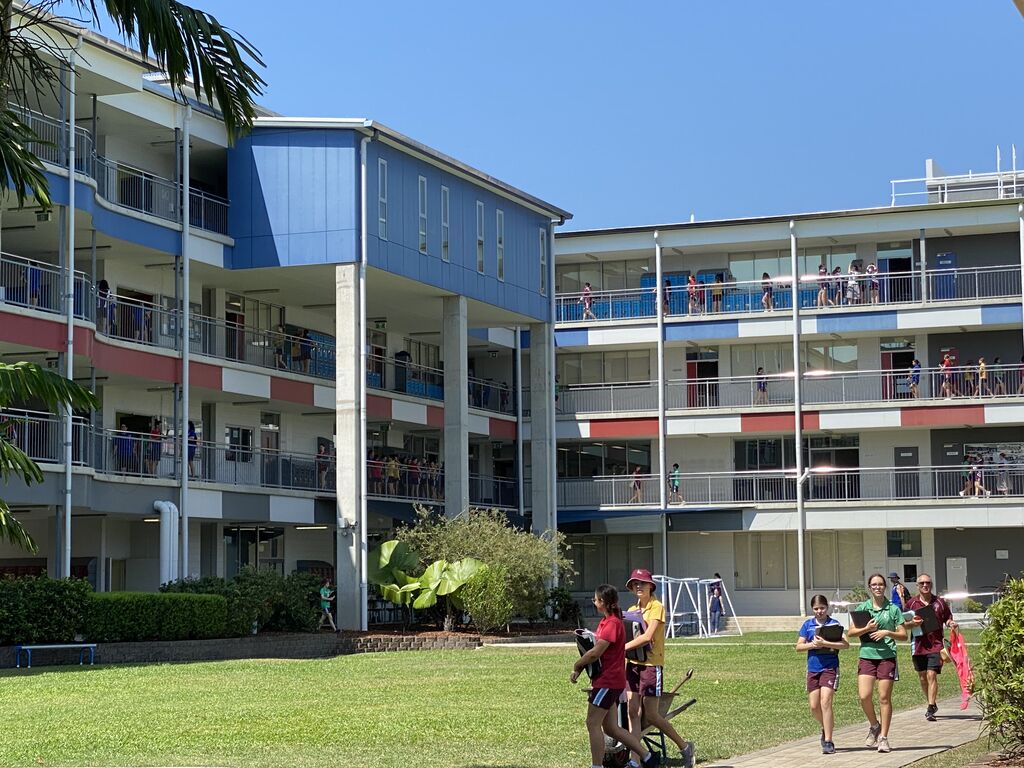 "We're seeing a completely different level of motivation in Queensland.
"It's just because we're so blessed here that we don't have Delta circulating throughout the community.
"We're not as motivated to go to a vaccination point so we need to make sure that we take the vaccination points to where the people are."
##PQ##
About 4000 students across Far North Queensland are eligible to receive the Moderna vaccination as the program rolls out in the coming weeks.
Professor Twomey said that while the state's independent and Catholic education systems signed onto the program two months ago, the Queensland government only gave the green light to include public schools this morning.
Member for Leichhardt Warren Entsch MP said he was pleased students across both private and public education sectors will have the same opportunity to get vaccinated against COVID-19.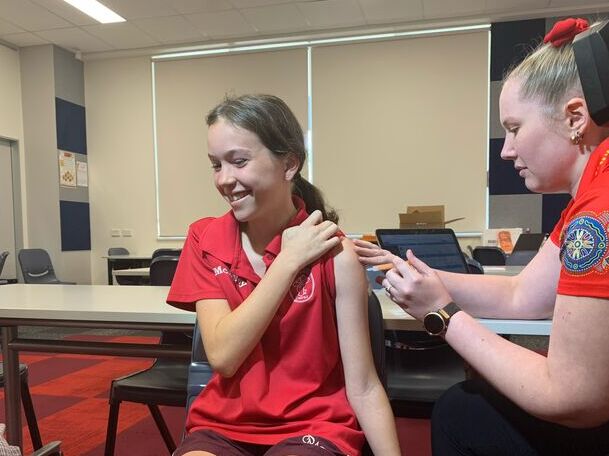 "Kids in the public system are equally as enthusiastic and committed to this happening as kids in the private system," he said.
"I'm so proud that this happened in one of our schools here in Far North Queensland.
##PQ2##
"I think they lead by example."
St Monica's College School Captain Natalia Loukas is encouraging students to step up and take part.
"It's amazing to see that another avenue has been established within our community to get those vaccination rates up," she said.
"We not only saw the first two girls bravely stand up this morning, but they also said it was such an easy process.
"To be vaccinated in a familiar and friendly environment really helps to feel comfortable in getting the vaccine."
covid-19
vaccinations
health
Main points
The Pharmacy Guild of Australia is rolling out the nation's first school Moderna vaccination program today
Independent, Catholic and public schools in Queensland are set to take part in the program
It will offer the COVID-19 Moderna vaccine to students aged 12 and over, with a parent's consent
It is exciting for Queensland schools to be at the tip of the spear in the fight against COVID-19.
It's amazing how many young people just step and say yes.