##MP##
A range of new care services has been launched in Far North Queensland to cater for all of the needs of visitors who are elderly or have disabilities.
Out There Travel Care provides tour companions, respite care and personal care services to ensure the region's iconic tourism experiences are accessible and enjoyable for everyone.
It's the brainchild of husband-and-wife team Kevin and Maureen Fields, who have decades of experience in aged care and in-home care services as well as tourism.
Mr Fields told Tropic Now combining the two made perfect sense.
##BA##
##PQ##
"If we can help travellers to our paradise get more from their holiday, we have done a great thing," he said.
The business model is not only great for travellers but the local economy post-pandemic.
Accessibility has been identified by the World Tourism Organisation as a game changer for destination recovery.
Figures from the Queensland Tourism Industry Council show that pre-COVID, Australians with a disability spent over $780 million in the state annually.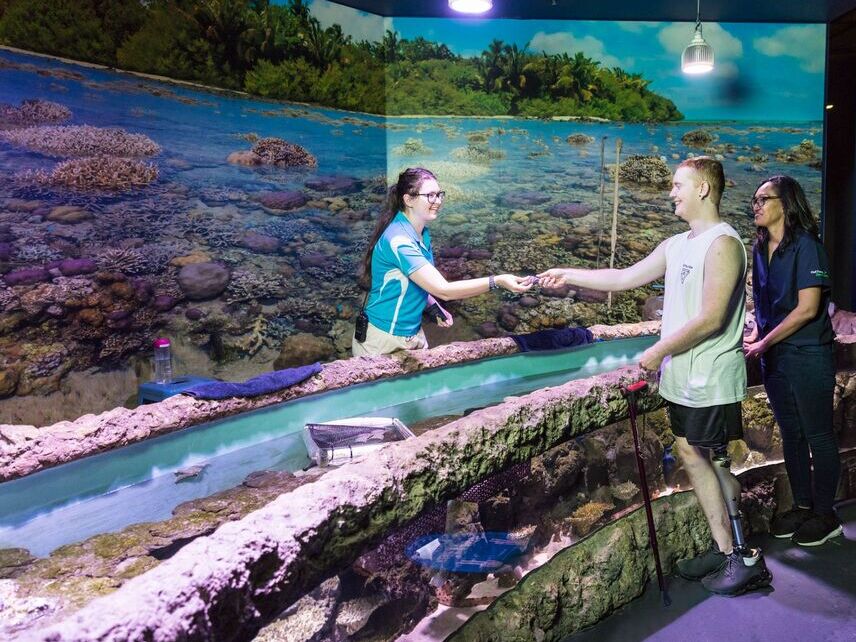 Business Development Manager Sharon Salvestrin told Tropic Now the economic contribution of accessible tourism is predicted to be 25 per cent of the total tourism market by 2025.
"The business has been modelled on robust data from our Demand Study in 2017 with BDA Research, Melbourne," she said.
"The study showed that 1.3 million Australians require care or assistance for day-to-day activities, representing 6.2 per cent of the Australian population.
##PQ2##
"Our research also showed that 5.1 per cent of all domestic travellers to Tropical North Queensland – totalling 71,000 domestic travellers annually – require regular care and support during their everyday lives.
"Yet, there has never been this service available for visitors to get out there and experience all we have to offer."
All Out There Travel Care's certified care staff and registered nurses are qualified with a minimum of Certificate III in individual support, CPR and First Aid certificates.
Tour companions provide support on a selection of tours and activities from Cairns to Port Douglas, including joining a travel party for a day on the Great Barrier Reef or the Wet Tropics Rainforest.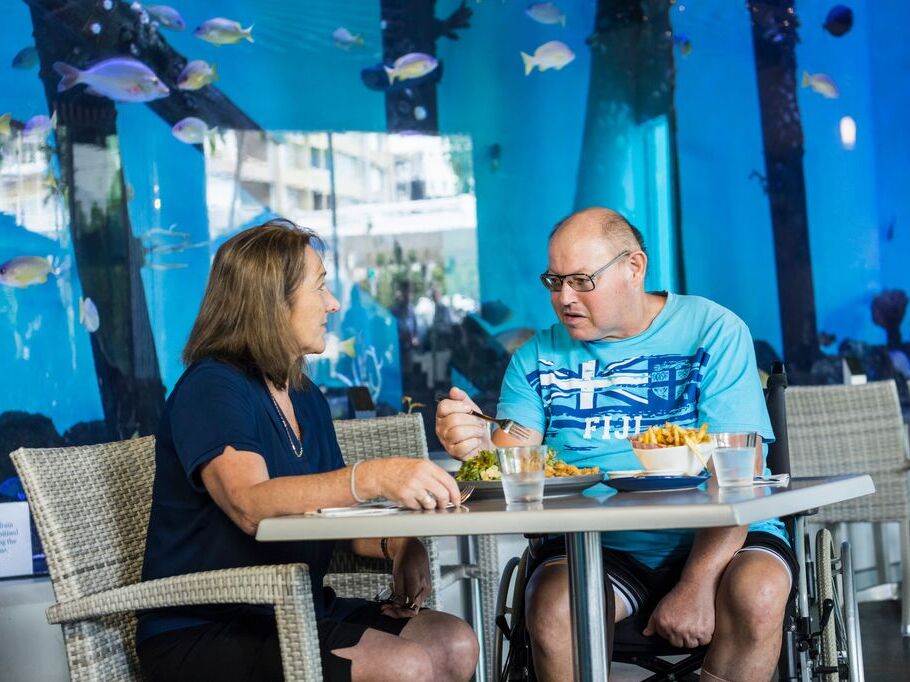 Respite carers not only allow the primary carer a day off to relax and explore, but also create a memorable day in the tropics based on the traveller's interests and passions.
Personal carers provide professional support for daily personal care needs or emergency care at any time of the day or night.
Out There Travel Care can work with NDIS plan managers and service providers.
If you or someone you know needs a helping hand, go to their website.
Main points
New service aims to open up travel experiences for people with disabilities or who are elderly
Out There Travel Care provides tour companions, personal carers and respite care for visitors
Pre-pandemic, Australians with a disability spent over $780 million in Queensland annually
Our region has so much to offer but it requires getting out there to experience it.
855,000 Australians serve as primary carers.