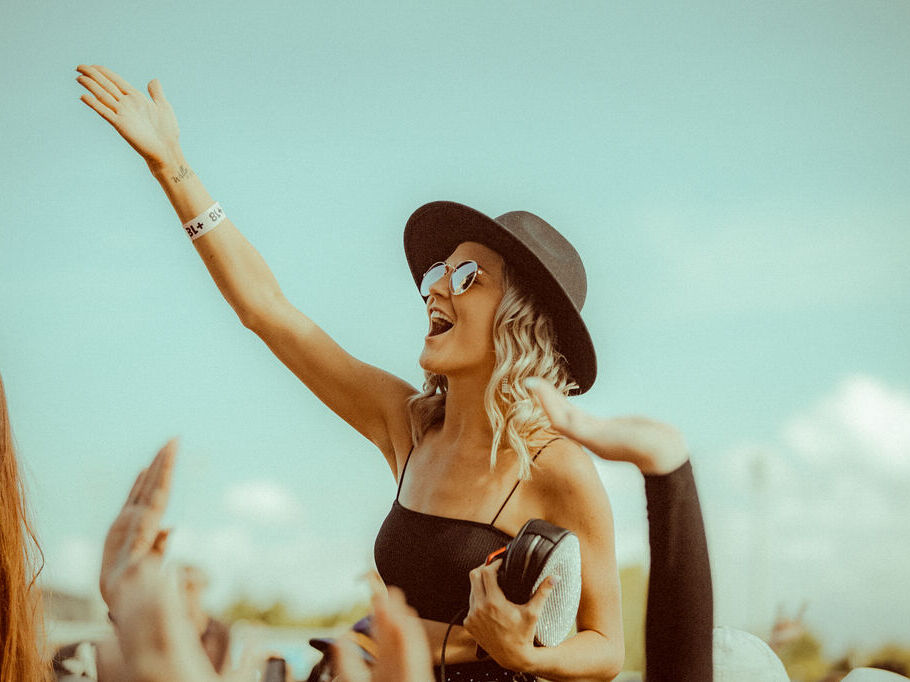 If there's a moment that signals we're back to some semblance of normality, this is it.
The Grass is Greener (TGIG) is making its homecoming next weekend, and with it a collection of big-name artists whose chances to perform have been few and far between in the last eighteen months.
##BA##
Across two stages and a 15-strong line-up are ARIA chart-toppers Crooked Colours and Boo Seeka, both of which have released new music this year, including some that will be played live for the first time in Cairns.
They're joined by Peking Duk – a well-loved regular to The Grass is Greener stage over its six-year history.
Electronic duo Choomba joins them to back up the energy, while Jesswar and Cairns-based Water Streets are set to bring a healthy dose of hip hop.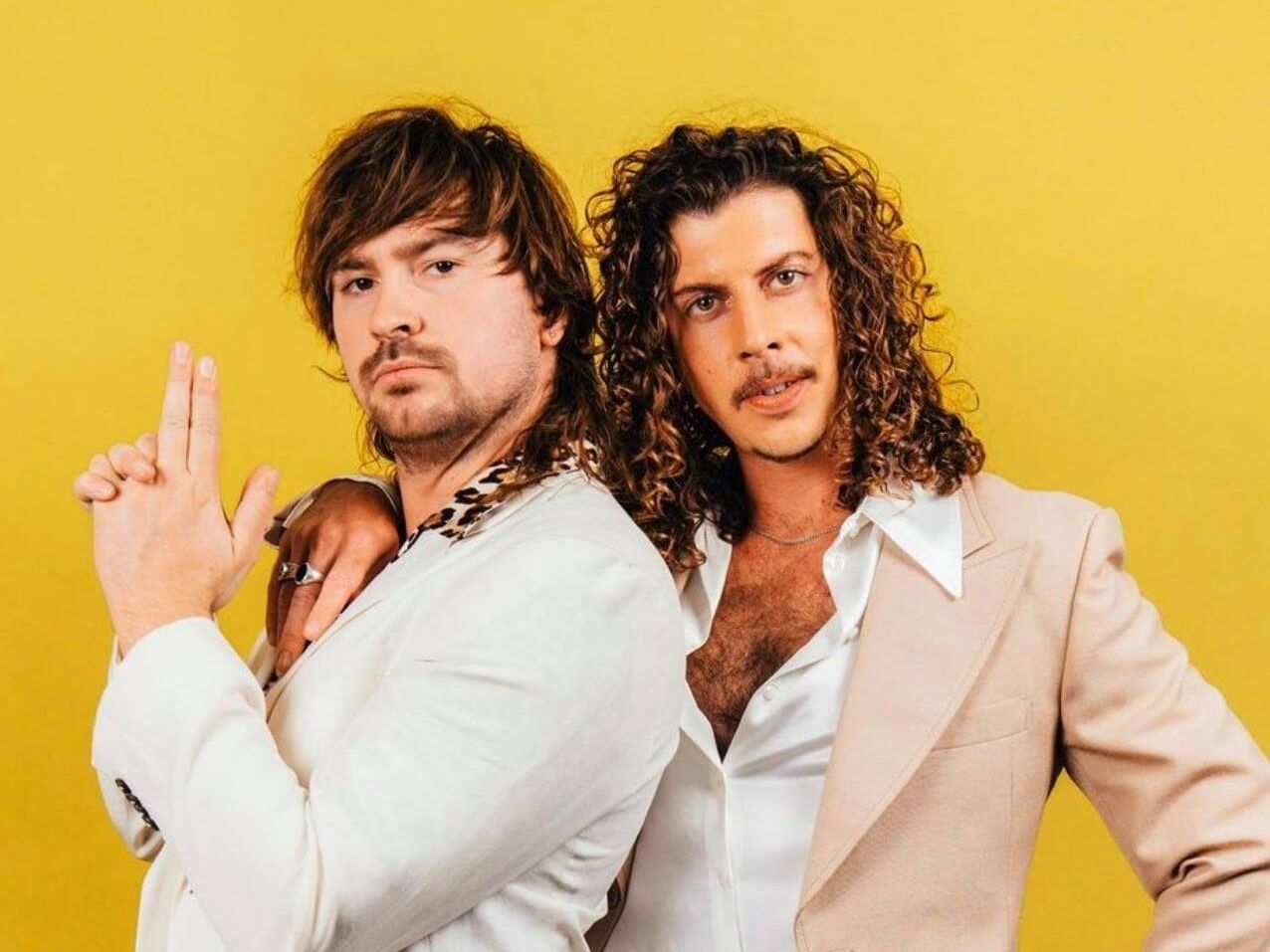 Founder & Director Oli Frost told Tropic Now there's good reason for some of Australia's best artists to travel here, and it's not just because they're locked out of other cities.
"Before we started TGIG all those years ago we realised something," Oli said.
"Kids from regional areas would regularly make the big journey to big cities to see their favourite artists play, as this was just about their only option.
"But why make the journey down to Brisbane when you've got paradise on your doorstep?
##PQ##
"The festival and the stunning scenery surrounding it always makes for an exceptional vibe that's felt in the crowds we've had every year."
The Grass is Greener goes down at the Cairns Showgrounds, 23 October.
Tickets to the all-ages event are available here.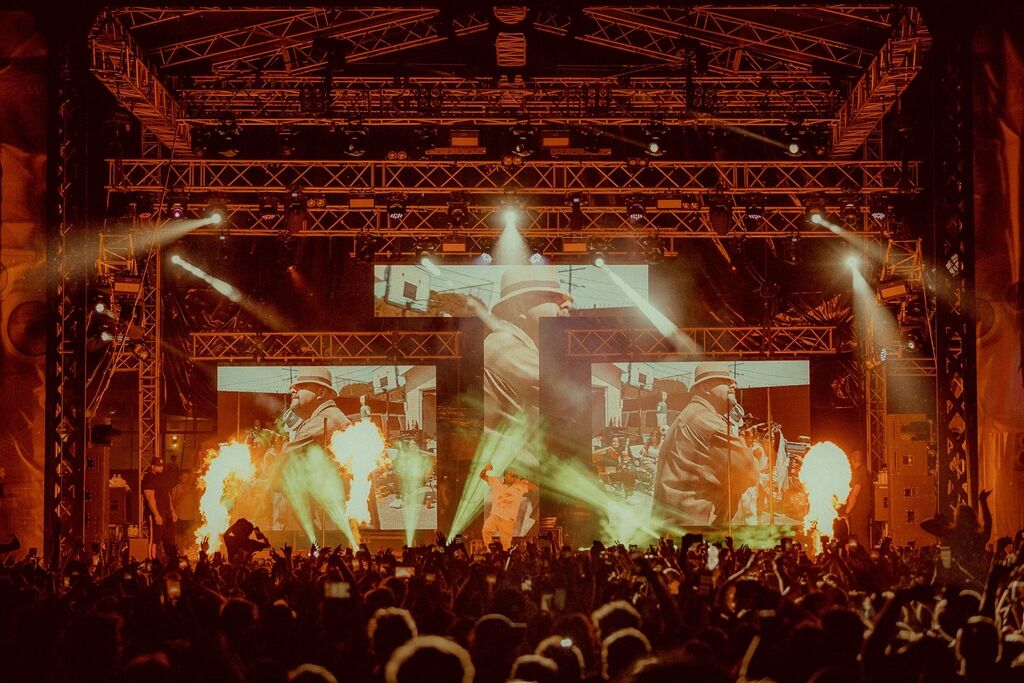 The line-up
Ziggy Alberts
Peking Duk (DJ set)
Crooked Colours
Boo Seeka
Choomba
Jesswar
Iyah May
Water Streets
Triple j Unearthed Winner
Little Fritter
Wongo
Dameeeela
Yanzo
Skram
Elliot Ramsey
+ MORE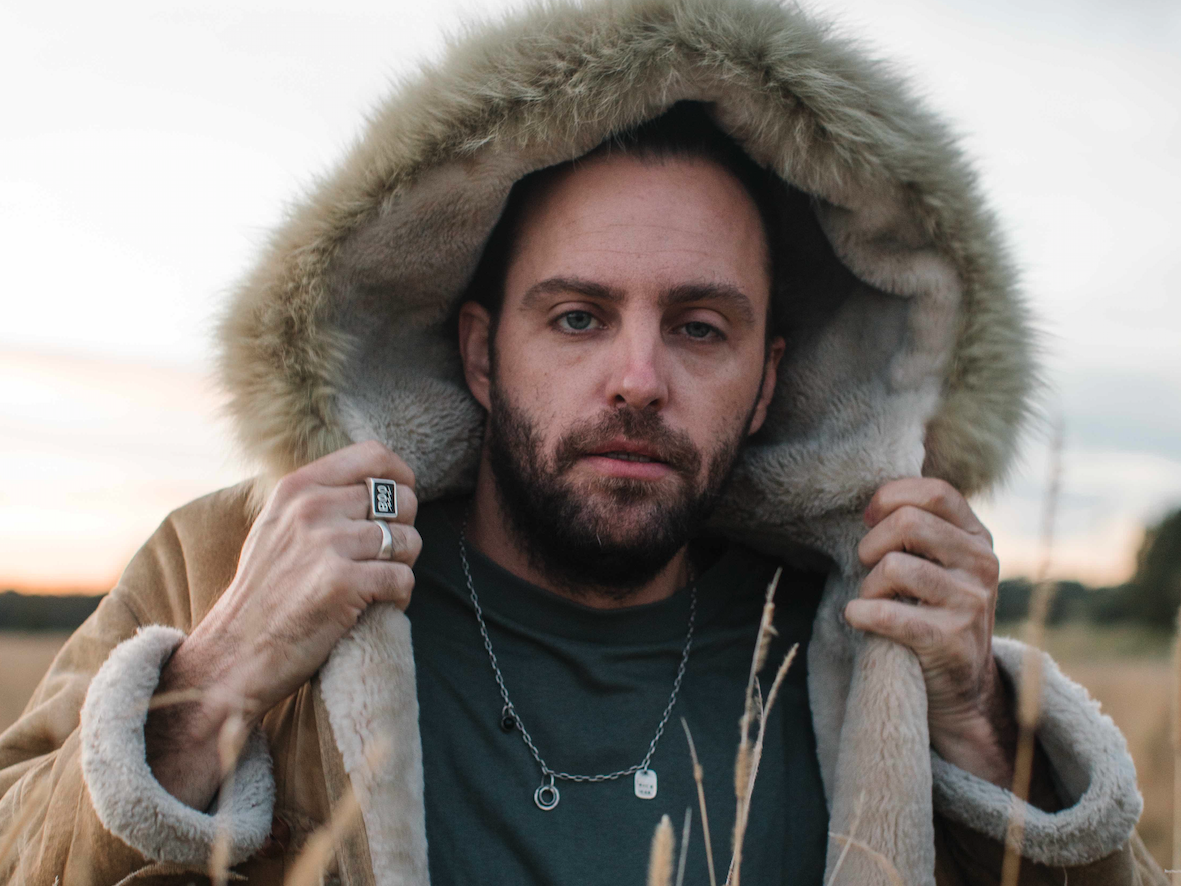 A minute with Boo Seeka
How does it feel to be playing a festival again?
It's like having a reoccurring dream, and then the dream is about to become a reality. It's been a crazy year and a half and to know that this is about to go down – I feel like everyone is going to come into this full of energy. We all need this. The punters, the organisers, the artists ... everyone!
What can the audience expect from your set?
If you haven't seen a Boo Seeka show before, let's just say it's a whole lot more energetic than what you might expect from listening to our tracks. We are going to have a new single out before TGIG and it will be the first time we ever play it so can't wait for that. Let's go.
Can you tell us about your other new single, Tripwire?
It's obviously a little different from the tracks we have released in the past, but something that really showcases the diversity of the next album. It was great to open up and really wear my heart on my sleeve.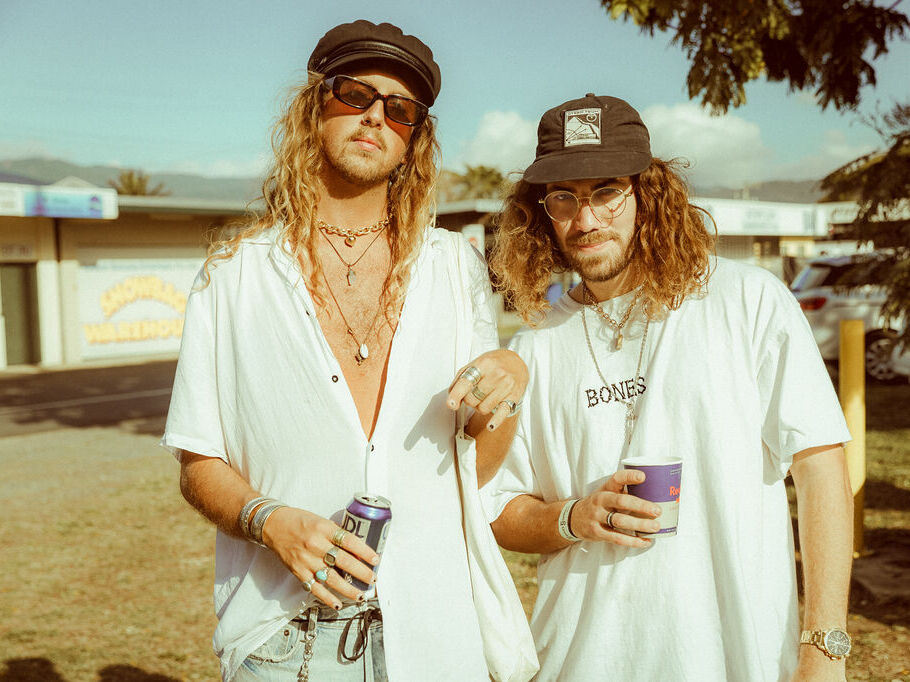 FAQs
How old do I have to be?
Anyone can go to TGIG! There'll be three sections – a 18+ VIP section with access to a private bar and toilets, a general 18+ zone and an all-ages area. Each section has shade to escape the summer heat, toilets, and access to water, drinks, food and medical facilities. If you are 15 years or younger, you must be accompanied by a legal garden at all times.
What do I need to bring?
You must have a valid ID with a name that matches your ticket to enter. We also suggest bringing a little festival first aid kit! Ours has BandAids for inevitable blisters, sunscreen, a hat, sunnies, Panadol and a disposable film camera. Any camera with a detachable lens is not permitted.
Are the set times out?
Yes! There's two stages, the Main Stage and the Need2Freak Stage. The tunes run from midday to 10pm on both.
What else can I expect at TGIG?
Skypark is setting up a horizontal bungee for those looking for an extra thrill, and there'll be a chill out zone by Headspace if you need a breather. Filmify will be there selling disposable cameras, next to a stack of food stalls, merch and neon accessories.
I can't come anymore, what do I do with my ticket?
If you're stuck in lockdown somewhere, you're eligible for a refund. Refunds are also available to those who are awaiting a COVID-19 test result. If for some reason the event can't go ahead due to COVID-19 (fingers crossed that won't happen!), the event will be rescheduled to a new date. Tixel is the event's only official resale facility.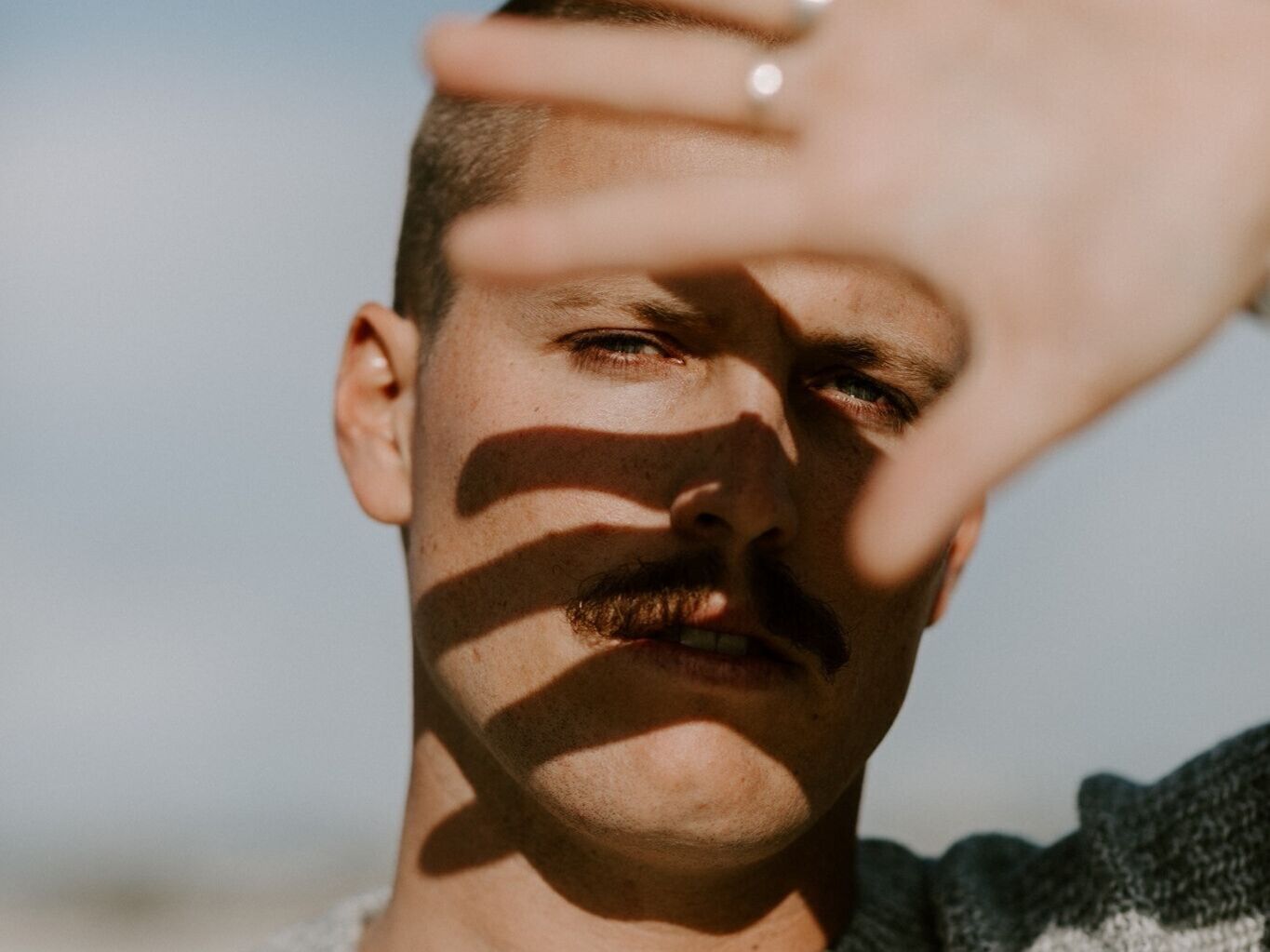 A yarn with Ziggy Alberts
How does it feel to be playing a festival again? We're certainly pumped about having one in our calendar!
I am over the moon. I haven't played much in Cairns so I'm really looking forward to being back with an epic lineup!
Which other artists are you looking forward to seeing on TGIG line-up?
There is a lot of epic acts I'm very keen to see. It'll be cool to see Boo Seeka do his thing, I have not seen him play in ages!
Will this be your first time to Cairns? If not, what did you get up to last time?
Last time I came up for a show was 3 years ago – too long ago! I actually think it was the very first show of my Laps Around The Sun World Tour.
What else are you looking forward to doing in Cairns and Tropical North Queensland in your spare time here?
I'd love to get out to the reef – I got some amazing friends from The Great Barrier Reef Legacy, so it'd be good to catch up with them too. Go to some waterholes and enjoy the rainforest!
When we say The Grass is Greener, that's not just a name – we mean it.