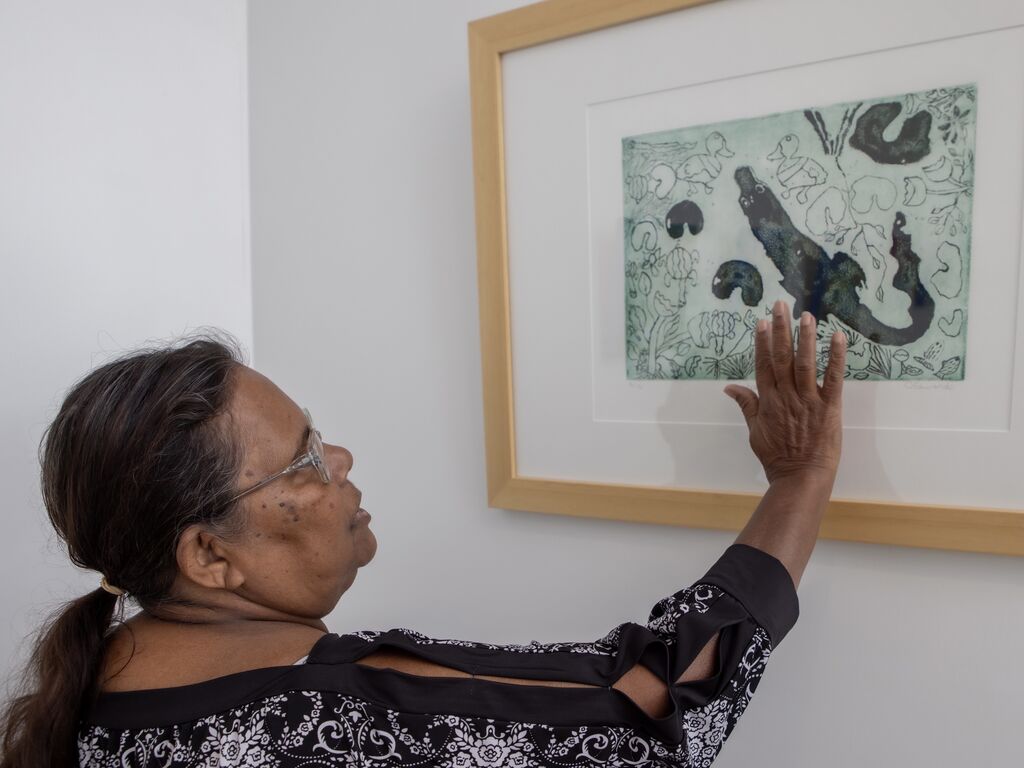 After supporting her children to become nationally renowned artists, Kokoberrin Elder Dorothy Edwards has now opened her first solo exhibition at UMI Arts.
Described as a colourful celebration of both traditional and contemporary life in Cape York, Dorothy Edwards' Kokoberrin culture shines in her latest body of the work.
##BA##
Homelands, currently on display in the UMI Arts Gallery until December, features a mix of prints and acrylic on canvas paintings depicting her childhood growing up on Pinnarinch Country.
"Making artworks connects me with my ancestors and culture," she said.
"I can remember being on Country collecting bush foods and weaving with my Aunties.
##PQ##
"It is through art and practising our skills that things get passed on to the next generation.
"I'm proud of my children for being strong leaders and learning about their Kokoberrin culture so that it remains strong into the future."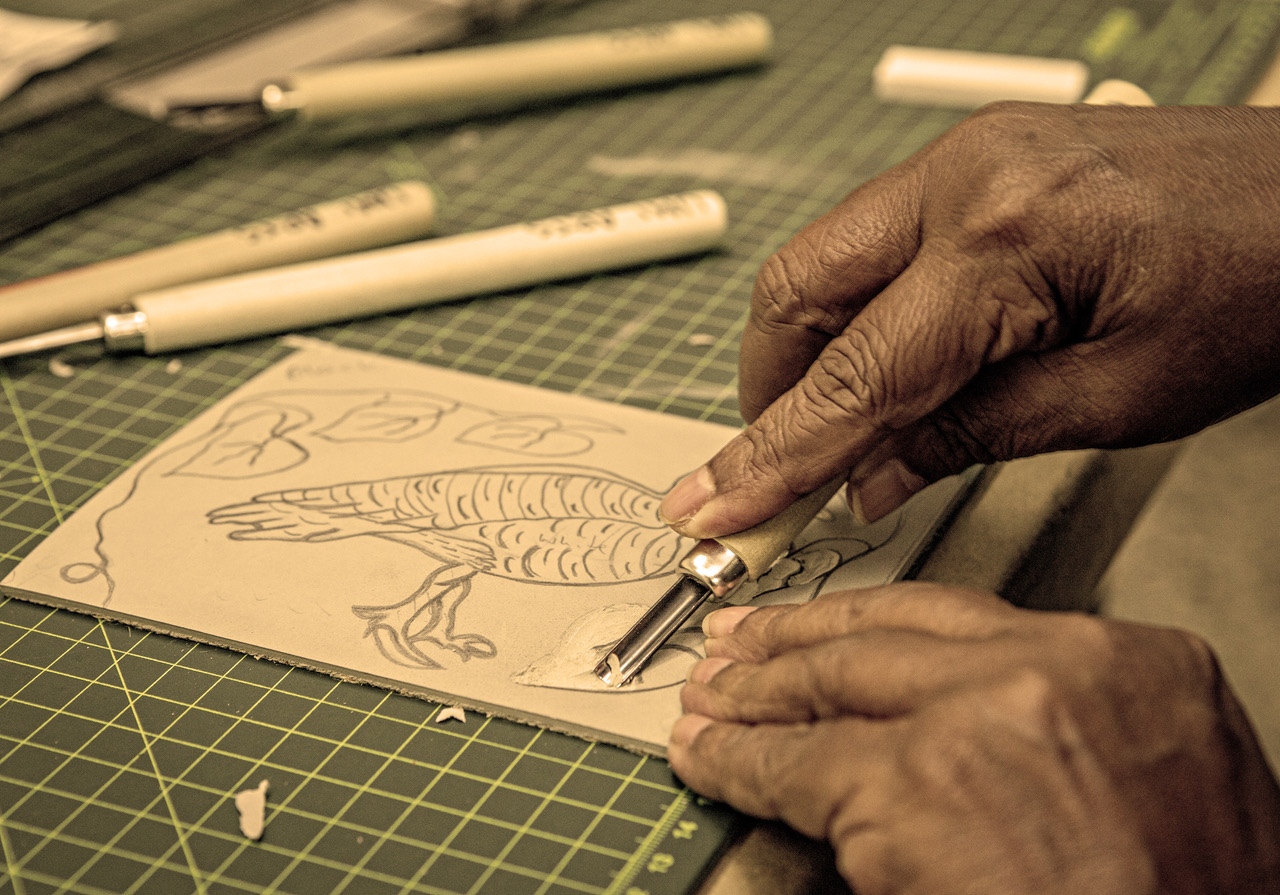 Her daughter, Lisa Michl Komanggén OAM, joined Dorothy in UMI Arts' You and Me exhibition held earlier this year, alongside three other artists.
In it, both emerging and established artists came together to explore themes of bush food, medicine and nature's abundance.
Shaun Edwards, Dorothy's son, is a renowned cultural ambassador and artist.
Next to establishing his own fashion label, Wild Barra Clothing, his work part of collections in the National Gallery of Australia and the Art Gallery of New South Wales.
Homelands by Dorothy Edwards is exhibiting in UMI Arts until 1 December.
This story originally appeared in Tropic magazine Issue 32.
Our families still do these things today.