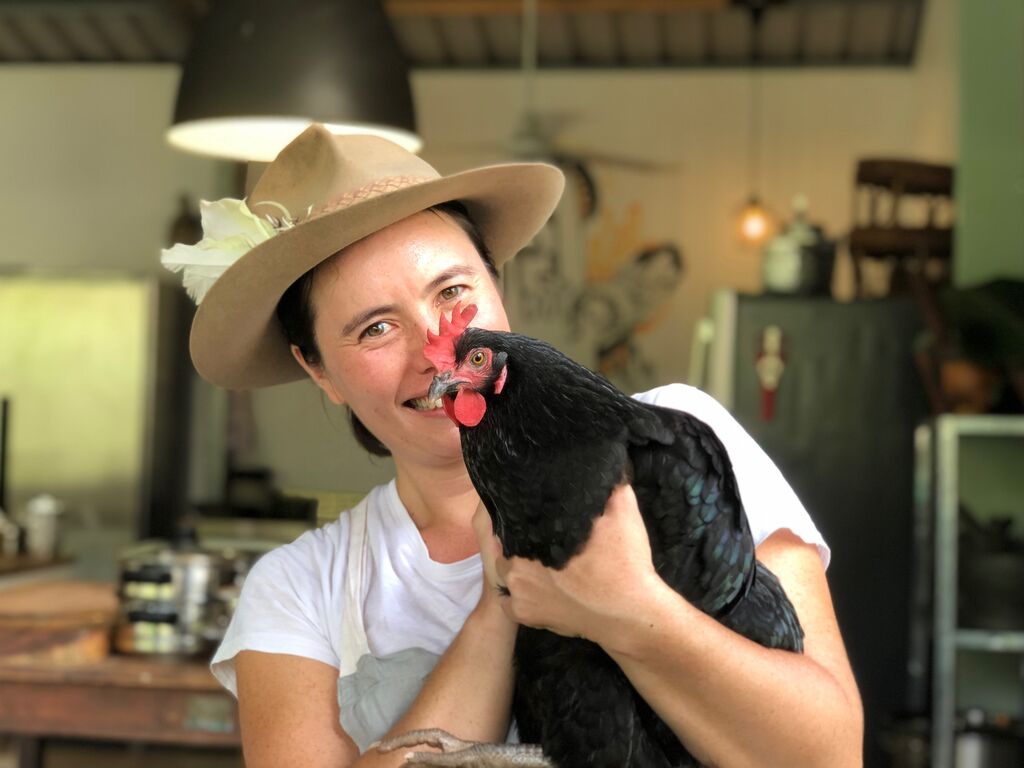 When it comes to tropical dining, you'd be hard-pressed to find a truer experience than Oaks Kitchen and Garden.
Hidden in a pocket of thick rainforest off the Captain Cook Highway – about 50 minutes north of Cairns – Oaks' open-air, tin-roofed restaurant is fringed by tamed jungle, complete with roaming chooks and shady banana palms.
Rachael Boon and Ben Wallace are the duo behind the manicured mayhem, with Rachael tending to the edible garden that Ben and sous-chef Keelan Gallogly's multi-course, Thai-inspired long lunches are built upon.
##BA##
It's these elements, in all their seasonal glory, that earned the team a place among just nine winners in Australia's Gourmet Traveller Restaurant awards.
Taking home the top gong for 'Best Destination Dining,' Ben told Tropic Now he and Rachael are excited to be recognised as one of the country's top restaurateurs.
"We're stoked … just over the moon with this result," he said.
"It's pretty big, probably the biggest restaurant awards nationally."
##PQ##
That's certainly what he and Rachael have achieved at Oaks Kitchen & Garden, which doubles as not only a cooking school, but an education in all things tropical permaculture.
Long lunches start with a wander around the garden, where you're introduced to native bitter yams – which unusually grow above ground – as well as pea eggplant, yellow sapote, and lemon meringue pie fruit.
Rachael encourages guests to stop and smell, taste and feel the produce, as well as take a few seeds to grow at home.
Dining on the four-acre property is then a degustation at its best.
Seven to eight courses of bountiful food, with a fragrant red curry often part of the line-up, next to sweet potato samosas and spanner crab salad.
The restaurant is also BYO wine, which Rachael and Ben will advise you on beforehand depending on the day's menu.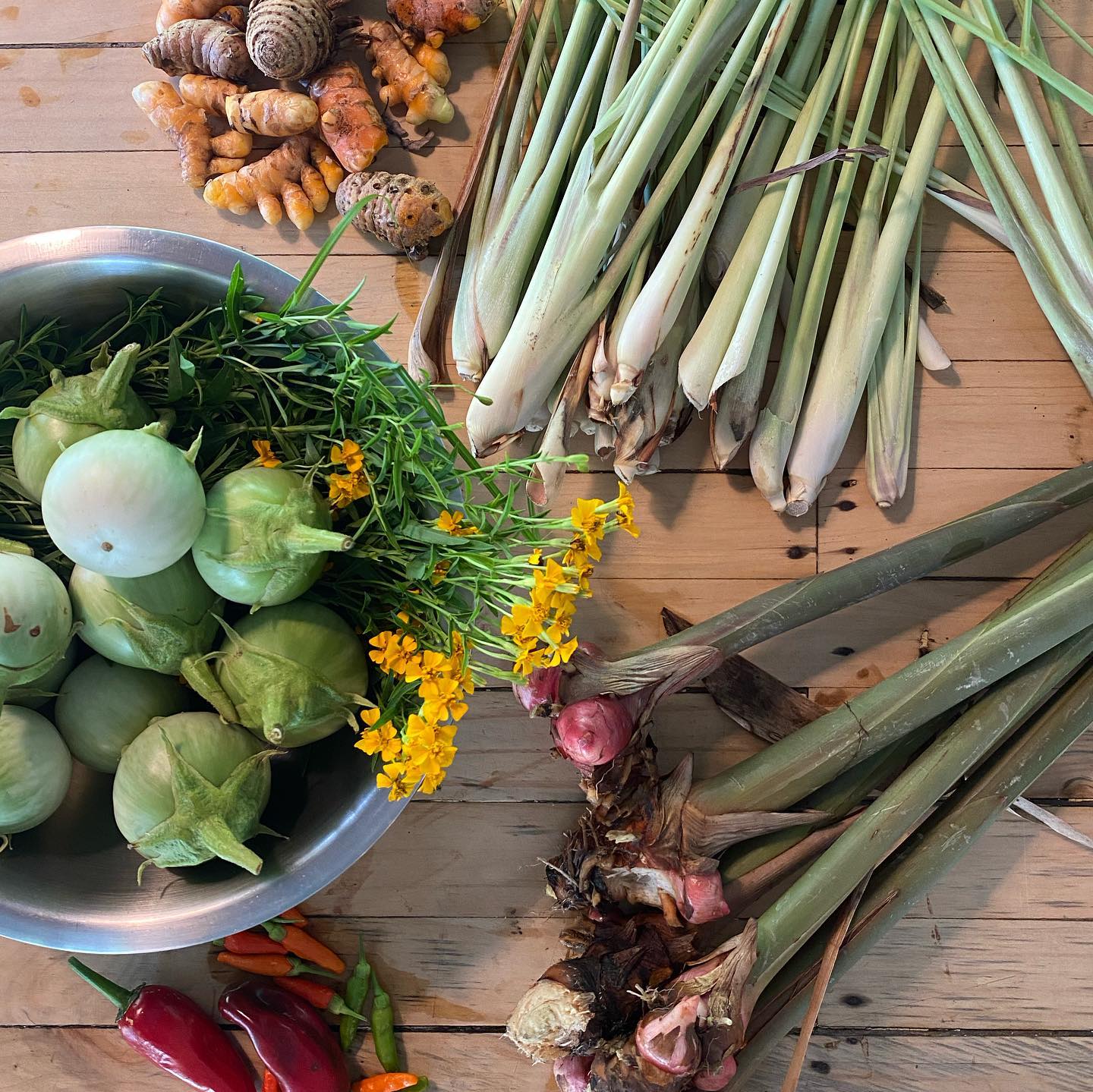 While Sydney and Melbourne were the restaurant's biggest markets pre-COVID, Ben said he was pleased to see more and more locals coming.
"It's a new market for us that was only created this year, but it's become really strong," he said.
"Saturdays are now booked out for the rest of the year, but we're always juggling bookings with interstate visitors so sometimes there are openings.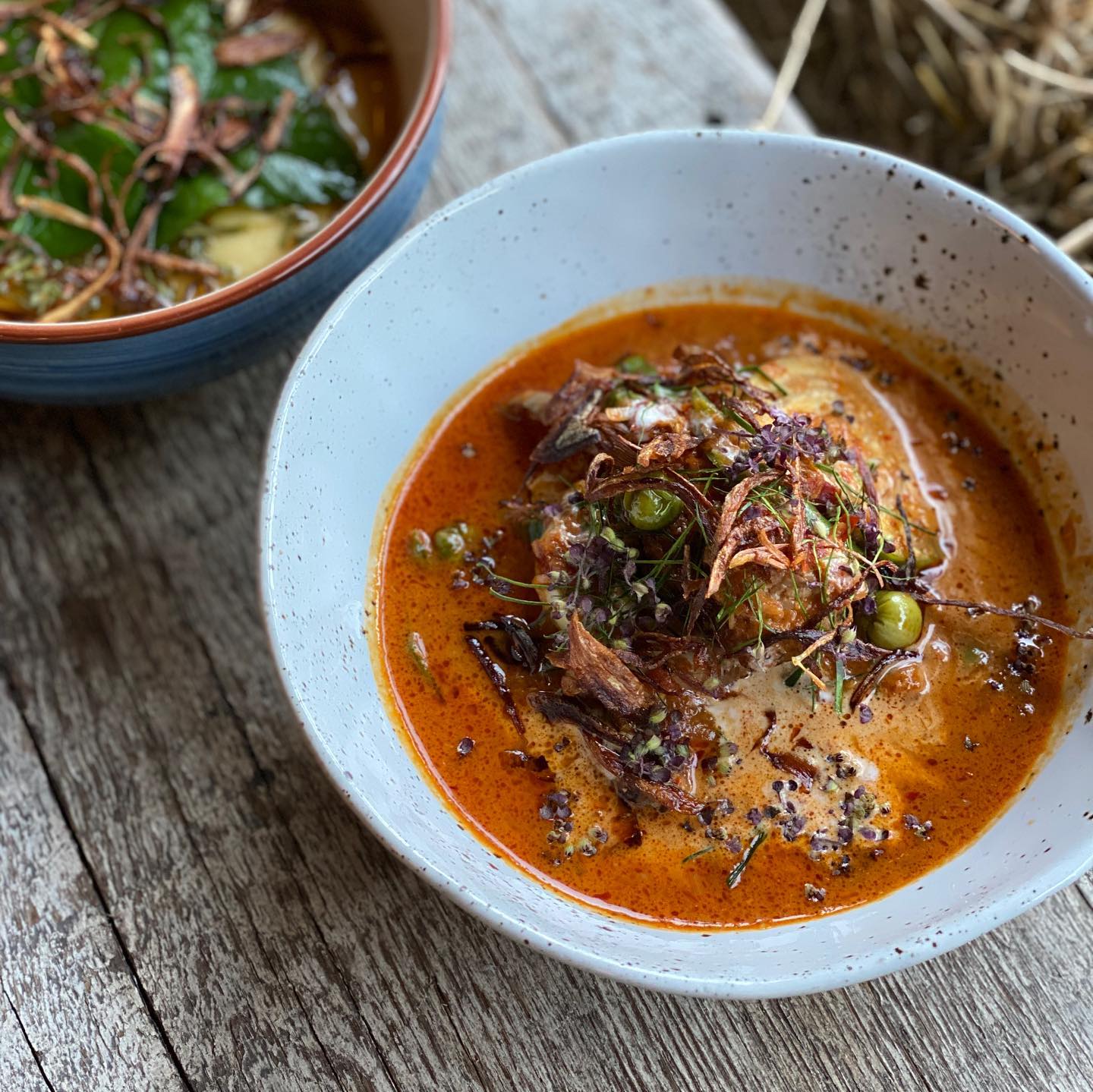 "But at the moment, it's about a six-week wait to book in."
Earlier this year, Oaks Kitchen and Garden also won its first Chef Hat in The Australian Good Food Guide (AGFG) awards.
Rachael and Ben host cooking classes on Tuesdays and Wednesdays, and their signature Chef's Table Lunch from Thursdays to Saturdays.
local business
food & dining
I think destination dining is based on the feeling you get when you're there, and the feeling you take home with you after.