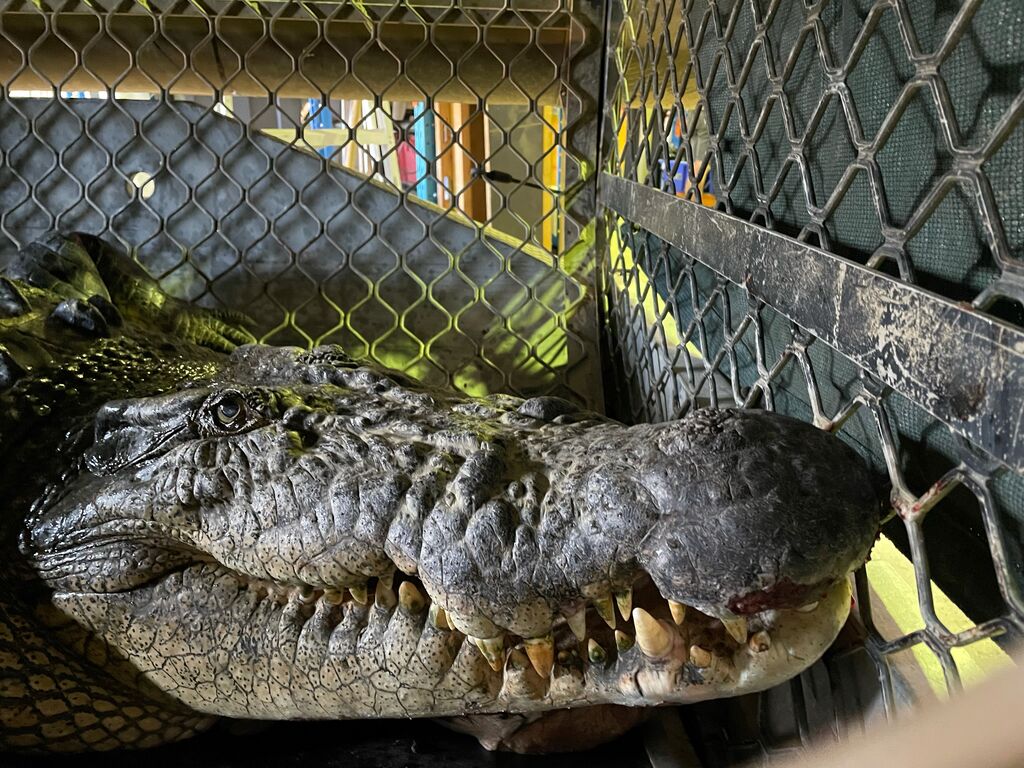 ##MP##
A large 'iconic' crocodile has been captured and removed from the Mowbray River near Port Douglas after it was deemed a threat to both livestock and humans.
The 4.3-metre male reptile came to the attention of Queensland's Department of Environment and Science following reports it had taken several calves.
A spokesman for the Department said given it lived near an informal swimming hole and a fishing area used by local children, a decision was made to declare the animal a problem crocodile and target it for removal from the wild.
##BA##
"During the site assessment, wildlife officers observed the crocodile displaying assertive behaviour, and the animal was unconcerned by the presence of the wildlife officers," he said.
"The crocodile was captured in a baited trap on Sunday morning and taken to the department's holding facility in Cairns."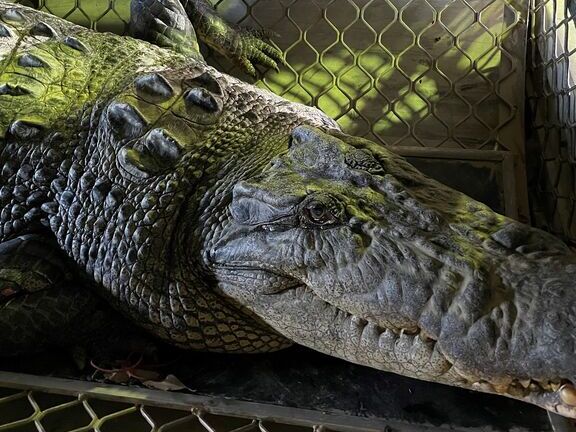 The Department spokesman said the reptile is not believed to be Mo, a crocodile often spotted from the Mowbray River Bridge platform next to the Captain Cook Highway.
He said the captured animal was trapped about a kilometre upstream from the bridge.
Due to its size, the crocodile must be dealt with as an 'icon crocodile' under Queensland's conservation laws and as such, the decision on where it will be sent must be made in consultation with Traditional Owners.
Queensland's conservation laws also specify that it can only be placed with a registered crocodile farm or zoo which agrees to use it for crocodile conservation purposes.
A suitable facility is still being discussed.
Main points
A 4.3-metre crocodile has been removed from the Upper Mowbray River
It is not thought to be 'Mo', who is often spotted from the Mowbray River Bridge
The trapped croc had taken several calves and was also deemed a threat to humans