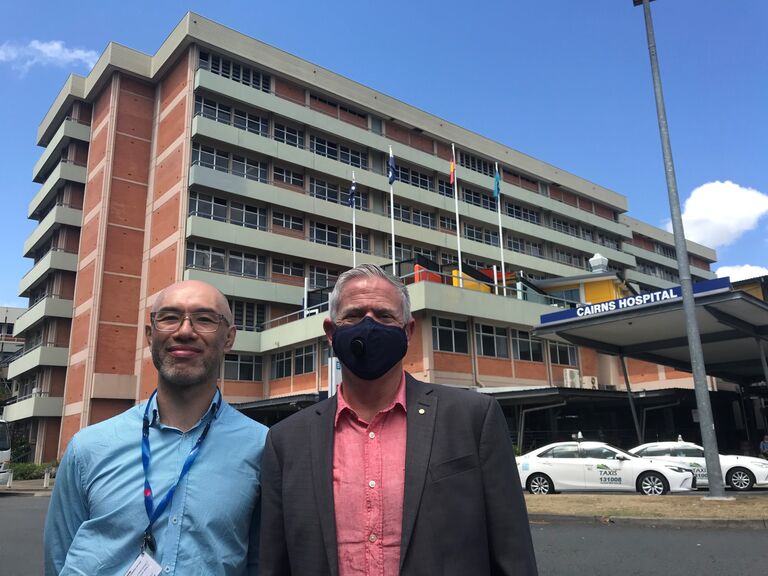 ##MP##
Cairns has been chosen as Queensland's only regional city to trial an innovative new method of diagnosing bladder cancer.
A clinical trial of Cxbladder has started at Cairns Hospital, coinciding with the health service's annual Research and Innovation Symposium today.
The non-invasive urine-based laboratory test locates genetic markers of bladder cancer in urine.
Clinical trials of Cxbladder are also currently underway in Australia, New Zealand, United States and Singapore.
##BA##
In 2018, there were 1015 deaths caused by bladder cancer across Australia.
319 new cases were diagnosed in the Cairns and Hinterland region last year.
Cairns Hospital staff specialist in urology, Dr Simon Pridgeon, said it was great for the hospital to be selected for the trial.
"This is an opportunity for us to be part of some novel research about a clinically useful tool," he said.
"This tool will help us in the early detection of bladder cancer and reducing the need for unnecessary invasive tests."
##PQ##
Cxbladder test results are typically reported within a week.
Mostly diagnosed among people aged 60 and over, bladder cancer begins when abnormal cells in the bladder's inner lining grow and divide in an uncontrolled way.
Men are three times more likely than women to be diagnosed with bladder cancer.
Symptoms include blood in urine, burning when urinating and unusual bladder habits, but the cancer can also be present without any symptoms.
This year, the hospital's Clinical Research Unit has facilitated more than 40 clinical trials across several fields of medicine.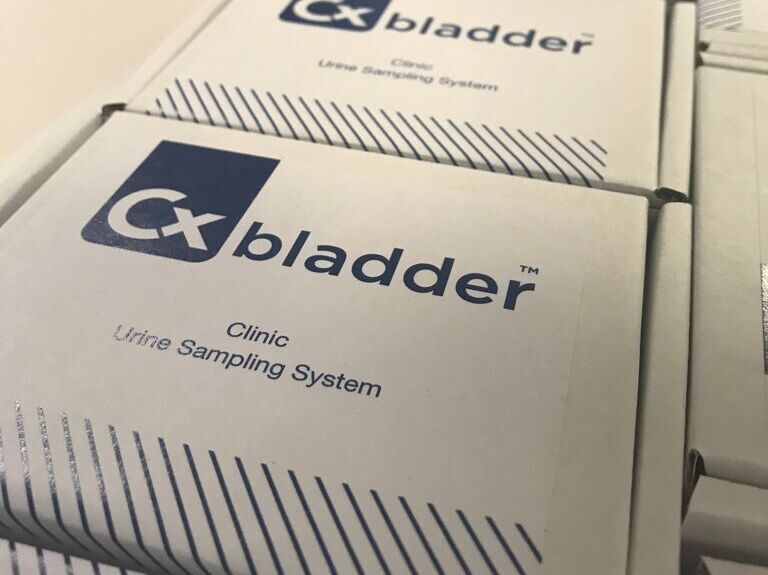 Dr Eddy Strivens, the Acting Director of Research at CHHHS, said the health service's reputation as a research hub was becoming more globally recognised.
"The Health Service has a vision to attract and retain world class researchers, adding to our existing heavy hitting research teams in the Far North, with a focus on education, training and health technology innovation," he said.
"Becoming a university hospital is part of the long-term strategic plan for the health service.
"If we can attract more research of this calibre, which is clinically relevant to the work already underway in our health service, it will help us increase our advanced clinical services, infrastructure, expand our education and further our research."
Main points
Cairns is trialling a novel, non-invasive method of diagnosing bladder cancer
The local health service is the only in regional Queensland to join the international trial
319 new cases of bladder cancer were detected in the Cairns region last year
[It] means patients can be prioritised more effectively, and there are shorter waiting times for them.