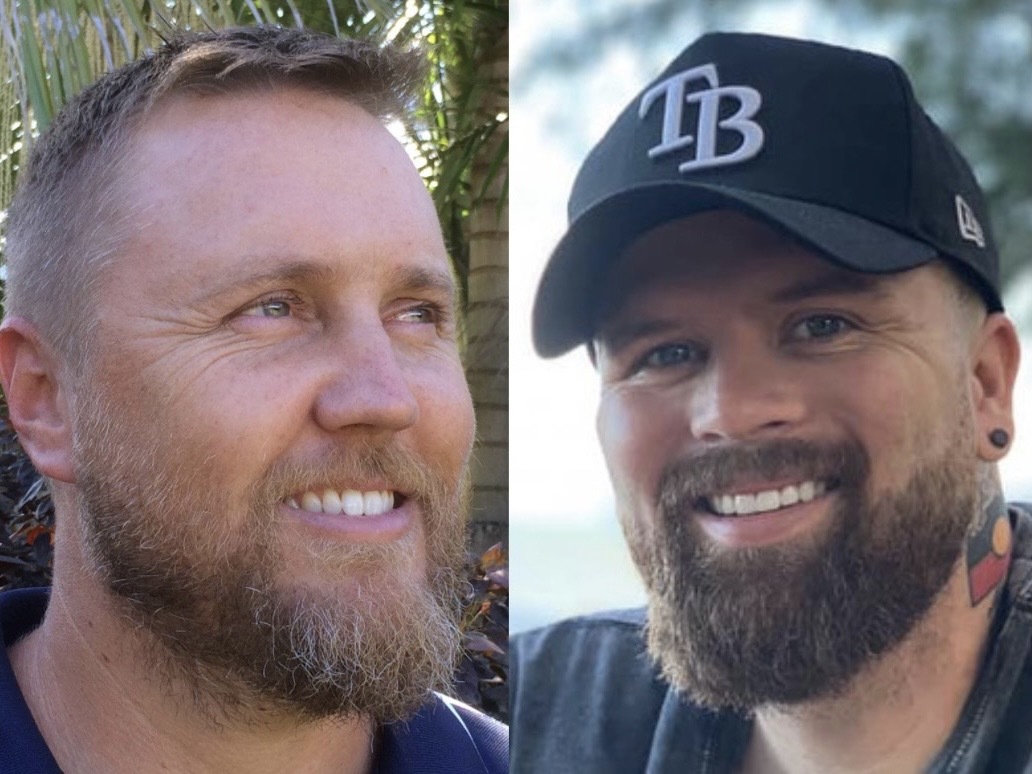 ##MP##
Bragging rights are on the line as a long-standing Cairns rivalry is put to the ultimate test in a charity basketball game this Friday night.
Triple M breakfast presenter Elliott Lovejoy is taking on Cairns Councillor Brett Olds in a team event dubbed the Last Dance at the Cairns Esplanade Basketball Courts.
The pair has already gone head-to-head five times – in two motorised esky races, two running races and a hotdog eating challenge.
Cr Olds has taken victory in each and every event, however Mr Lovejoy said that will count for nothing come tomorrow when the score will be settled.
##BA##
"Quite obviously Lovejoy's Lard will be victorious," he said.
##PQ##
Lovejoy's Lard is also made up of former Taipan captain Alex Loughton, ex-Taipan and current teacher at Edge Hill State School James Mitchell, businessman Dale Jackley from Jackley's Bakehouse, and two-time basketball Olympian Cayla George.
Cr Olds' Old-School Ballers includes ex-Taipan Deba George, ex-Marlin Nathan Lemke, comedian Peter James and former WNBL star and current paramedic Shelley Burston.
"Two of my favourite things to do are one, helping charitable organisations in our community and two, beating up on Elliott Lovejoy," Cr Olds said.
"When you combine them into one event, I'm over the moon!
##PQ2##
"I've been able to put together a champion of a team and it's not going to be the walk in the park that Mr Lovejoy was hoping for."
Perhaps the definitive winner will be neither, with mental health charity Kick On the recipient of all proceeds from the sponsored event.
Gold coin donations from a sausage sizzle and soft drink sales will also go into the kitty.
All funds will go towards getting Kick-On's new school wellbeing program into every school in Cairns.
For spectators of the game, $500 and a one night stay at Crystalbrook Flynn are up for grabs for a successful half-court shot.
Registration is free – you just need to get down to the courts early.
The festivities tip off at 5pm, 8 October.
For more information, go to the Triple M Cairns website.
Main points
Elliott Lovejoy and Brett Olds have assembled basketball teams that will face off tomorrow

Cr Olds has won all five of the rivals' past match-ups

The Last Dance is raising money for mental health charity Kick On
Oldsy doesn't stand a chance.
He's picked a team sport in the hope that others can win this battle for him.