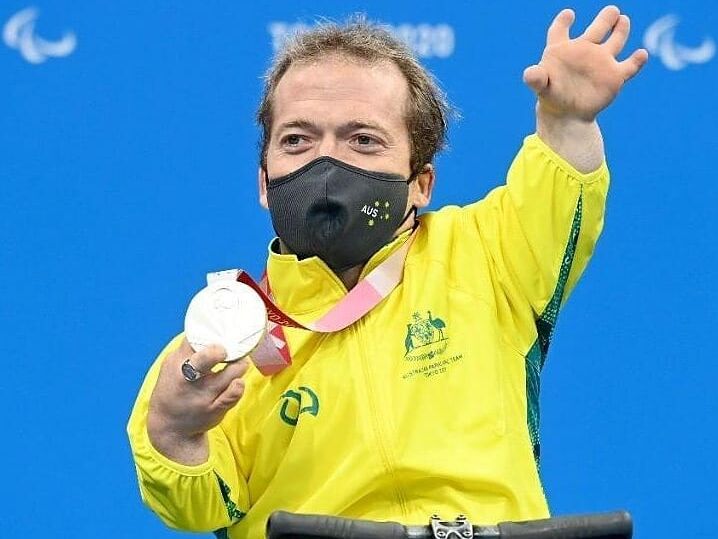 Cairns Regional Council has announced Tokyo Paralympic Games medallist Grant "Scooter" Patterson will receive the keys to the city.
Scooter, so named because of the tricycle he rides, claimed a silver in the 50 metres breaststroke and a bronze in the 150 metre medley.
He became a worldwide hit not just because of his performances in the pool but his humorous antics and support for other athletes.
Cairns Mayor Bob Manning says this latest recognition follows his Australia Day Award earlier this year, where he was named the Council's Sportsperson of the Year.
##BA##
"This is the least we can do to recognise his amazing feats," he said.
"What he has achieved, two Paralympic medals, is remarkable and when you hear him talk, you can't help but be inspired.
##PQ##
"His drive and passion to overcome so many obstacles on the way to competing at the Paralympics serves as an inspiration for so many people in our community, particularly those with a disability."
Scooter will be presented with the keys to the city during a special public celebration on 1 October at Tobruk Memorial Pool.
"The event will be open to public, there will be some special guests," Cr Manning said.
"I would encourage anyone who would like to meet one of our truly inspirational residents to come down on the day and join us in recognising Scooter's remarkable efforts."
Main points
The Cairns Taipans are sponsoring two sports scientists to oversee athlete performance

Both students are completing PhDs through CQUniversity

The program builds on the Taipans' Exercise and Sports Science Lab, established in 2018
I can't think of another person from this city who has won an individual Paralympic medal, nor captured the hearts of the world the way Scooter has done.