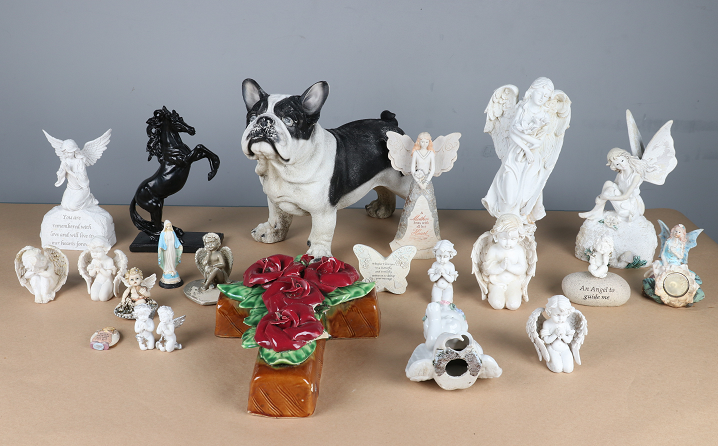 Police have charged a 48-year-old Kuranda woman over the theft of statues from a Cairns cemetery.
An investigation began after a mother noticed a statue missing from her son's grave at Manunda Cemetery, then saw the same trinket for sale on social media.
Officers spoke to the caretakers at the cemetery, who revealed several other statues were also missing from graves.
##BA##
On Friday, they executed a search warrant at an address in Anderson Road, Manunda.
Several suspected stolen statues were located, including that belonging to the grave of the son whose mother had notified police.
Cannabis plants were also allegedly found.
The woman was charged with three counts of stealing, and one count each of producing dangerous drugs and possession of drug utensils.
She is scheduled to appear in court on October 18.
Police are now looking for the owners of the other recovered statues.
People with missing grave decorations can call Policelink and quote reference QP2101734356.
Main points
Two female supermarket staff members were allegedly punched while working

Their injuries include swelling and bruising to their faces

A 16-year-old girl and a 15-year-old boy have been charged over the incident
Nothing like this has ever happened to us, so it felt like a dream.