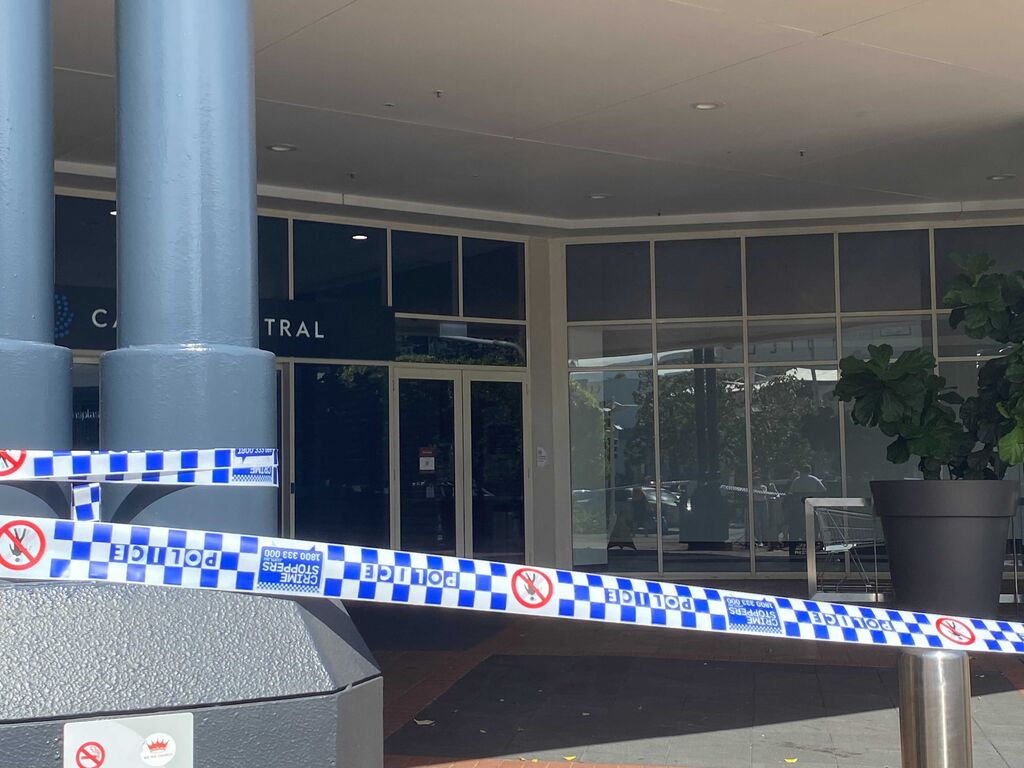 ##MP##
A 51-year-old man has been killed in an alleged stabbing at Cairns Central shopping centre, with police taking another man aged 38 into custody.
Officers were called to the centre around 8am.
Acting Detective Inspector Kevin Goan said an altercation had broken out between two men on the ground floor towards the northern end.
"One male has stabbed the other male," he said.
"That person who was stabbed is now deceased.
##BA##
"The laceration is to the throat and he passed away approximately 20 minutes after the wounds were inflicted."
Several people witnessed the incident and police are also reviewing CCTV vision.
Police say initial investigations suggest the men were not known to each other, with shop proprietors describing the alleged victim as a 'nice gentleman'.
"The dealings that he has had with proprietors within the centre has been very positive, he's readily engaged with others and he's described as a fairly laidback, easy-going, nice gentleman," Act Det Insp Goan said.
##PQ##
Acting Detective Inspector Goan couldn't comment on what type of knife was allegedly used.
"Our scientific officers are on site and processing the scene," he said.
"All efforts are being made to limit foot traffic in and around the centre."
Centre Manager of Cairns Central, Christie-Lee Jackson, said supermarkets are open for trade at either end of the centre.
Myer, Kmart and some specialty retailers are also now open, while the rest of the centre remains closed until further notice.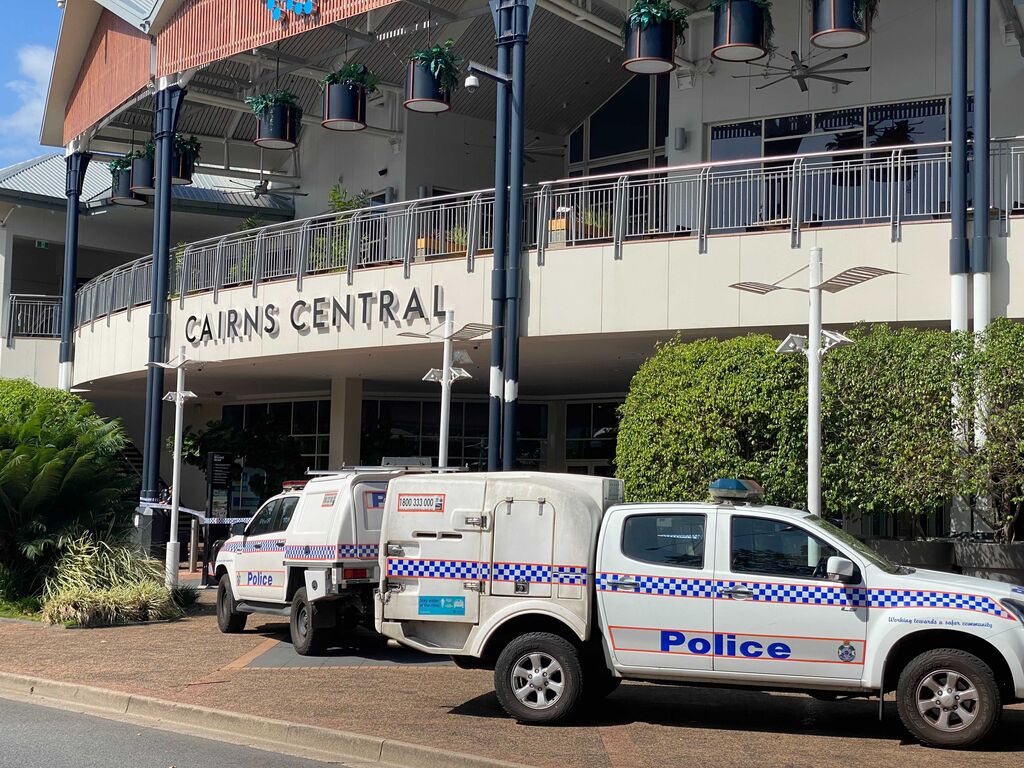 "We're aware of an incident that took place this morning at Cairns Central," she said.
"As this is now a Police matter, we are unable to comment further.
"We're assisting Police with their investigation, and as always the safety of our customers and staff is paramount."
Correction: QPS initially misreported the ages of the two men.
Main points
A 51-year-old man has died after allegedly being stabbed in the throat at Cairns Central

Police have taken a 38-year-old man into custody

Centre staff known to the deceased have described him as a 'nice gentleman'
Our immediate information is that it appears to be a chance happening and that the offender was resolute in what he had intended.